World Cup Fantasy Football Tips Qatar 2022 | 10 Players to Scout for your fantasy football team
Posted 18th November 2022
There are few sporting events as prestigious or exciting as the World Cup, and this year's tournament will be no exception with the backdrop of Qatar.
The Sorare Global Cup '22 tournament is a free to play fantasy football game based on real life performances of your favorite football stars. Prizes include Signed jerseys VIP tickets and a once in a lifetime experience with Zinedine Zidane. Yes!! you read right this is a free to enter competition.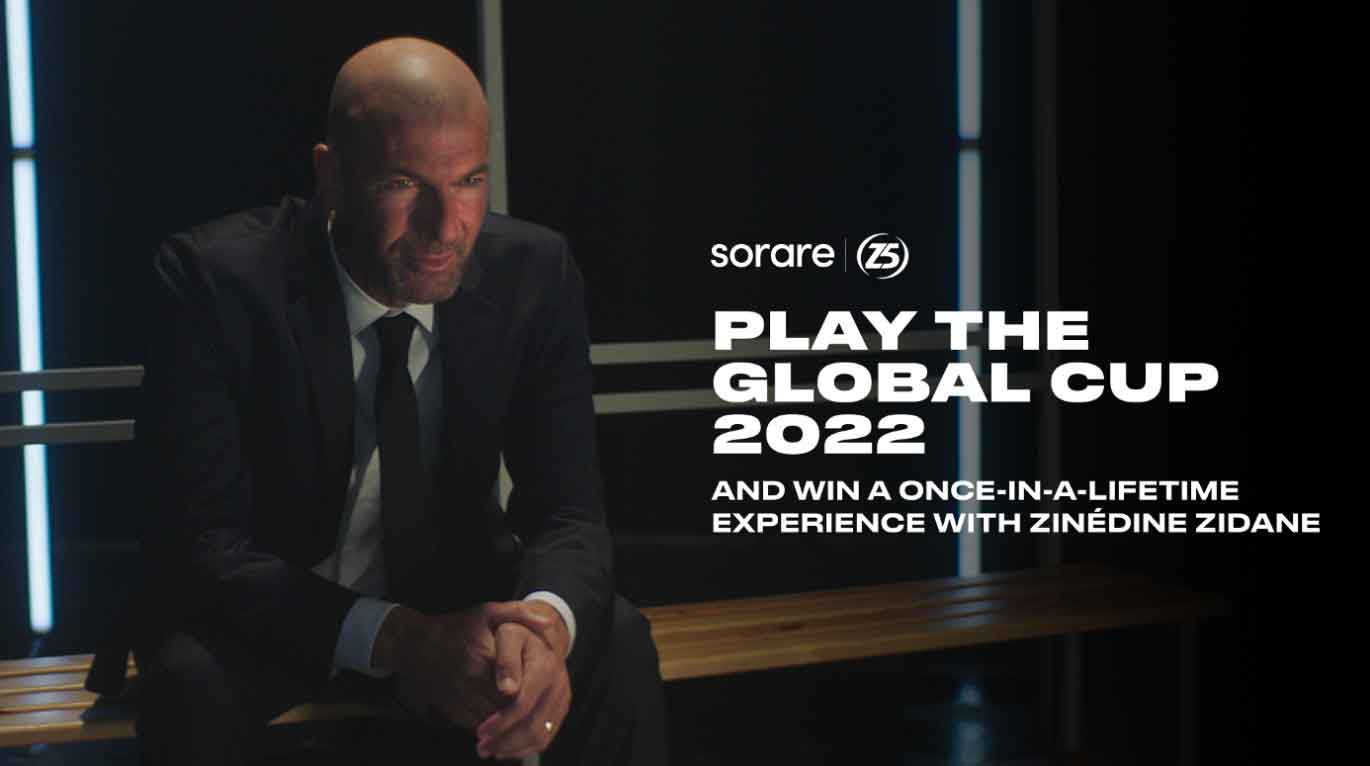 In this article we will show you some of the players that will help you to win the prizes on offer
---
As the biggest names in sport prepare to compete on the biggest stage, fans around the world are eagerly anticipating seeing the likes of Griezmann, Mbappe, De Gea, Luis Suarez, Edinson Cavani, and Karim Benzema, along with the two lethal assassins Lionel Messi and Cristiano Ronaldo, who will probably play in their last World Cup.
In this article, we'll talk about the  players who are most likely to shine in Qatar and why they could be valuable assets to your Sorare global cup draft.
Take a look at how to get started: The Sorare global cup | Complete guide
---
Position: LW
Age: 19
National: Spain

Ansu Fati is one of the most promising players emerging on the football scene today. The talent he possesses and the way he plays his position are amazing for someone so young. In 62 appearances for FC Barcelona and Spain, he has scored 23 goals and provided 9 assists. Barca's no10 is considered one of the most clutch players and has great shot accuracy. Ansu Fati's only issue is his suspect injury record, but if he stays fit, he can prove to be a valuable member of the Spanish side, there's a reason why Barca gave him the legendary number 10, previously associated with Lionel Messi. With such a huge responsibility on his shoulders, let's see what Ansu has to offer in Qatar.  *Latest price*
---
Position: CF
Age: 22
National: Serbia

Another player that will be a joy to watch is the Serbian centre-forward. Having joined the Italian side Juventus, Dusan Vlahovic has been one of their best players. In 184 games so far, he has scored 85 goals and given 12 assists. His form in the UCL this season has helped Juventus enormously, and he also scored his first goal in his debut UCL match for the Old Lady in just 33 seconds. The numbers are there and he is in his top form. It would not be an exaggeration to say that Dusan Vlahovic is ready to challenge the big names in Qatar 2022 if everything goes smoothly for the Serbian CF and he keeps his form strong.  *Latest price*
---
Position: Attacking Midfield
Age: 22
National: Germany

German international Kai Havertz is one of the key players behind Chelsea's top form in Europe as well as domestically. Averaging 104 goals and 48 assists in 224 games is an impressive stat for a 22-year-old player. Before his departure Thomas Tuchel brought the best out of Kai in last year's UCL campaign, he scored three goals, and in the Premier League, he scored seven. Seeing what he can do under good leadership, he may be able to lead Germany to victory in the World Cup. *Latest price*
---
Position: Central-Midfielder
Age: 19
National: Spain

Among the promising youngsters in Spain, one name has appeared frequently on the front pages. The player in question is Pedri, the central midfielder of Barcelona and Spain who has caught the attention of almost everyone. "He reminds me a lot of Iniesta," said the Barcelona boss. His playing style and passing are reminiscent of Andres Iniesta's days. Barcelona and Spain's national team are prioritising him. In 2021, he won both the Kopa and Golden Boy trophies. He has 13 goals and 14 assists in 123 appearances, one of the best examples of pure football talent. In addition to other youngsters, Pedri is one that everyone should keep an eye on. Qatar is ready, as is Pedri. *Latest price*
---
Position: Central Midfielder
Age: 18
National: Spain

I cannot emphasize enough how talented Spain is. We have already featured three players from Spain halfway through the article. Next up is Pablo Gaviera aka Gavi. The 18-year-old prospect isn't your typical Spanish midfielder like Fabregas, Iniesta, Xavi, or Busquets. Despite his youth, he has become one of the top cannons for both Barcelona and Spain thanks to his aggressive play. Besides being the youngest player to represent a country, Luis Enrique is a big fan of his. With 2 goals and 6 assists in 48 games, he still has a lot of room to grow. Gavi might not make as many headlines as Pedri or Kai but he is a player to watch in the World Cup. *Latest price*
---
Position: Central Midfielder
Age: 23
National: Uruguay

Many top-class players have emerged from South America over the years, including Luis Suarez, Neymar and Leo Messi. Fede Valverde has been proving his worth for Real Madrid lately, he has been performing whenever given the chance. It is clear from his recent performances in the UCL, especially against Chelsea, where he played a critical role in knocking out the English side, that he has a brilliant career in front of him. Real Madrid fans view him as a player who can continue the legacy of Modric, and his stats support that opinion. Definatly a player to look out for this year. *Latest price*
---
Position: Central Midfielder
Age: 19
National: France

Eduardo Camavinga has been an apple of the pie for Real Madrid fans. He is a young French midfielder who has recently shown impressive performances. He has played 122 matches in his career so far and has 5 goals and 6 assists to his name. The Frenchman is getting better with every chance, but to take over for someone such as Kante and Pogba, he must show more. He has the talent and style to take over the spotlight, and Qatar awaits. *Latest price*
---
Position: Central Midfielder
Age: 18
National: England

It is no secret that Borussia Dortmund has produced several young talents over the years, and English midfielder Jude Bellingham is one example. Scoring 14 goals and providing 19 assists in just 130 club games, Bellingham is an example that cannot be overlooked. His performances have been outstanding, and he is regarded as important to Borussia Dortmund as Erling Halaand. While his 12 matches with the England team haven't had any significant impact yet, the World Cup is the best opportunity he has to showcase his talent, so of course, he will be an important player for the Three Lions. *Latest price*
---
Position: Attacking Midfield
Age: 19
National: Germany

The Germans, the fierce nation, are crazy about football, and of course, don't forget the players this nation has produced. Jumal Musiala, a young attacking midfielder for Bayern Munich, is a favourite of Julian Naglesmann. The midfielder has already scored 22 goals and dished out 10 assists during his time. His performances in the Bundesliga have been impressive, often replacing names like Sane, Gnabry and Thomas Muller. Coach has supported him a lot of times and often said that in an emergency he can replace anyone. It's great to see Jamal Musiala doing well, but does he have the ability to shine against the big boys in Qatar? *Latest price*
---
Position: Left Back
Age: 21
National: Canada

Alphonso Davies has been a beast in defence for Bayern and as well as for Canada. The legendary performance he gave against Barcelona in the famous 8-2 defeat has already put him in the spotlight. Having 19 goals and 34 assists at such a young age is beyond amazing. Davies can easily become one of the top three defenders at this World Cup. In 30 international matches, he has tallied 10 assists. His pace, vision and passing accuracy have been magical. The Canadian is arguably the best young left-sided player in the world, but the World Cup isn't the same as a regular match, so it will be interesting to see what he brings to the tournament in Qatar. *Latest price*
---
 Although the players on display here are not the cheapest, you need to think about their long-term utility. Their selection to represent their country at such an early age is an honour, and hopefully they will continue performing at the highest level for many years to come. As for now, let's just wait and see who steps up on the world stage, and don't forget that these cards are likely to show up in your future Sorare lineups.
---
Also worth a look at our other global cup articles:
 Top 5 value for money Sorare players | world cup
Sorare Global Cup | Complete guide
---
Ready for your next Sorare challenge? Checkout our Sorare NBA site and learn how to master the world of fantasy basketball with our guides, scout reports and tips and tricks.
Special Sign-Up Offer
New Player Deal - Sign Up to Sorare now through us & Get a Free Card & VIP Access after 5 cards bought on auction.
Sign Up To Sorare Now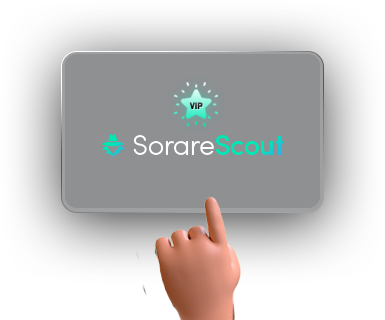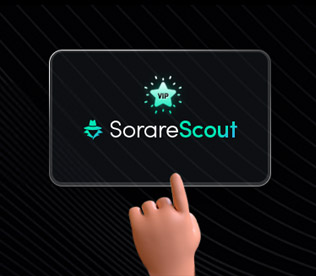 The content on this site is funded by the Sorare Affiliation platform. If you sign-up or refer a friend please consider doing so through our site. As a thank you will reach VIP status.
Read More About VIP Access