How to Withdraw from Sorare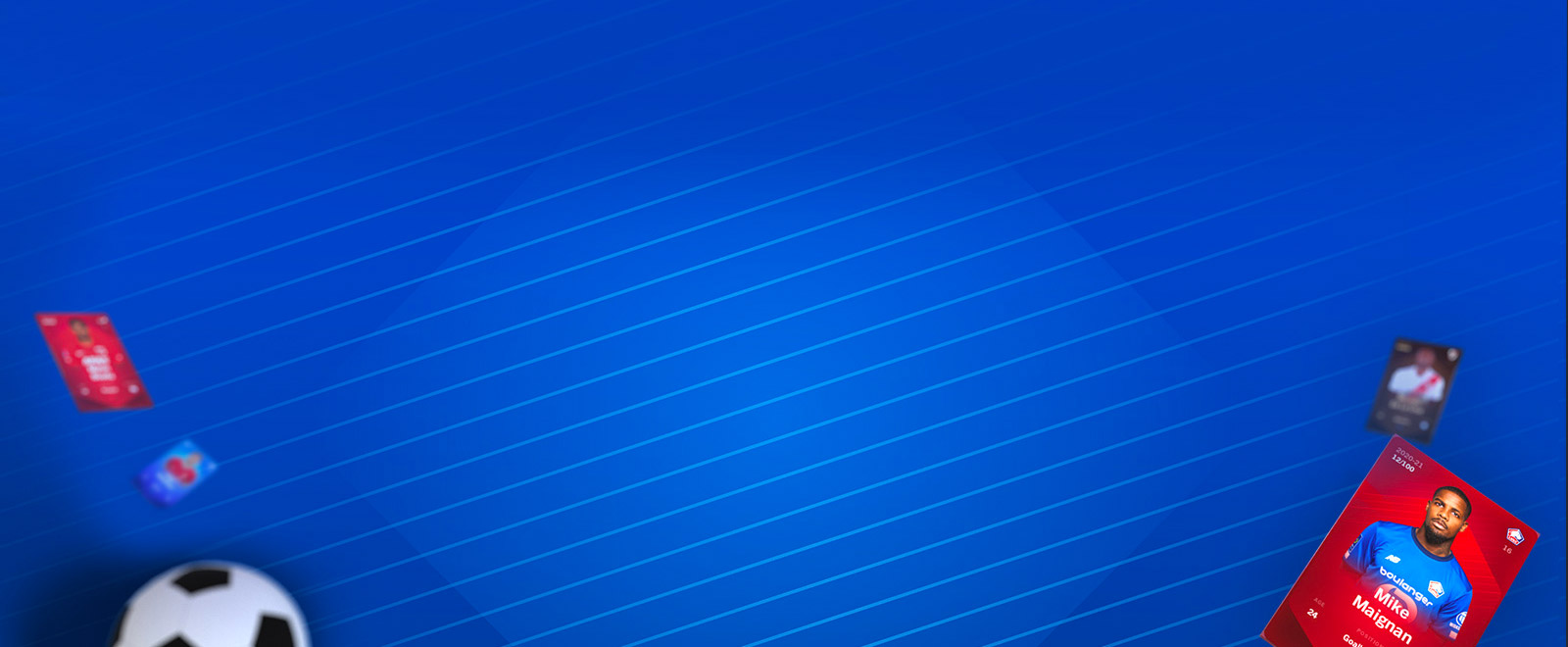 We walk you through the process of taking your ETH earnings from the fantasy football game Sorare and getting them into your bank account.
Have you started playing the biggest game in Fantasy Football recently but don't yet know how to convert that ETH back into Pounds or Dollars?
In this guide we'll give you a simple walkthrough of how you can get those Sorare rewards back into your bank account..
This guide is mainly for players that have deposited with debit cards or bank transfers through the Sorare On-Ramp and now ready to cash in some profits.
1. What is ETH/Ethereum
ETH is a decentralised digital currency which uses the Ethereum Blockchain.
Ethereum is absolutely vital to the Sorare platform and is used in fundamentals parts of the game:
Playing cards are bought and sold using ETH and transferred on the Ethereum Blockchain
Game week rewards are paid to players in Ethereum
Managers playing cards are stored on the Ethereum Blockchain which helps guarantee the rarity of the cards
It's quite clear that Ethereum underpins the entire Sorare platform, but the big question is how do you take those ETH rewards and turn them into real cash.
2. Create an account on a crypto exchange
In order to turn your ETH match rewards and trading profits from Sorare into traditional (fiat) currency you'll need to exchange it on a crypto exchange such as Coinbase. For any Sorare users that are new crypto we recommend Coinbase due to this ease of use.
SorareScout Tip: Use a new email for everything crypto and blockchain related. This even includes your Sorare account.
Coinbase: Follow these steps to create a Coinbase account. This quick YouTube video (0:00 – 1:48) will walk you through the sign up and account verification process.
3. Locate ETH Deposit on the exchange
The next thing you need to do is find your ETH wallet within this exchange. This is where you will send your ETH from Sorare to.
In some exchanges this will be called 'Deposit ETH'. You should see your public key/address here often under a barcode. Copy this key/address.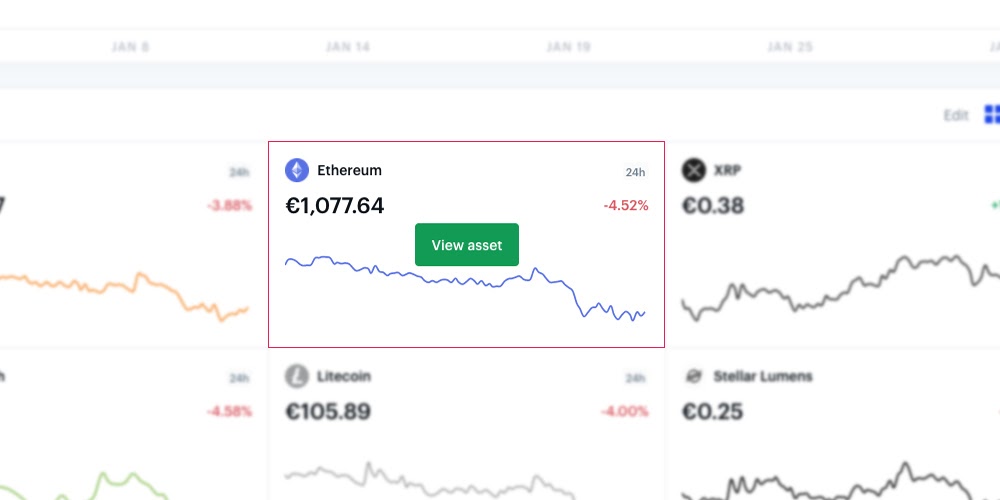 Steps
Click wallet
Click receive
Copy address
4. Send your ETH from Sorare to your new wallet
Navigate to your wallet in Sorare and click the 'Withdraw To' tab. Paste your ETH wallet/deposit address from your exchange into the box and decide how much you would like to send. Then click Submit!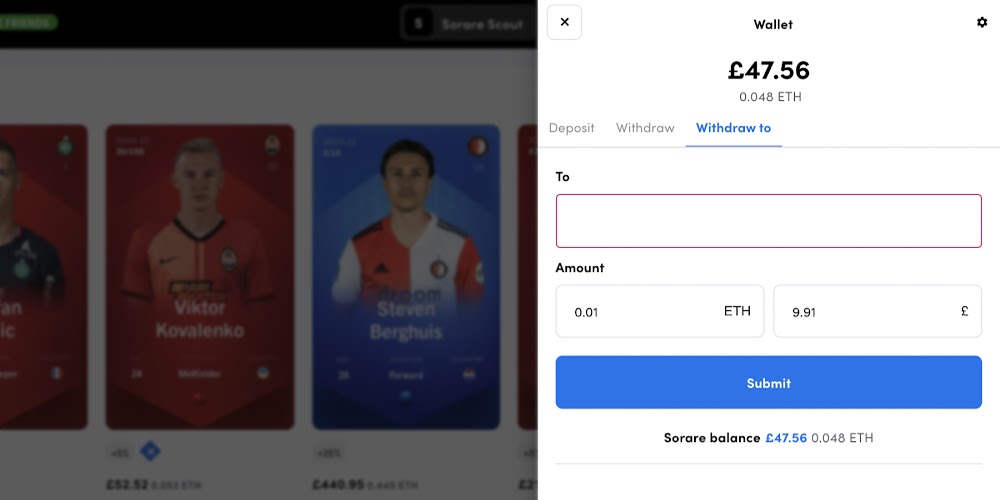 You should have a confirmation email from Sorare asking you to accept the fee associated with the transaction.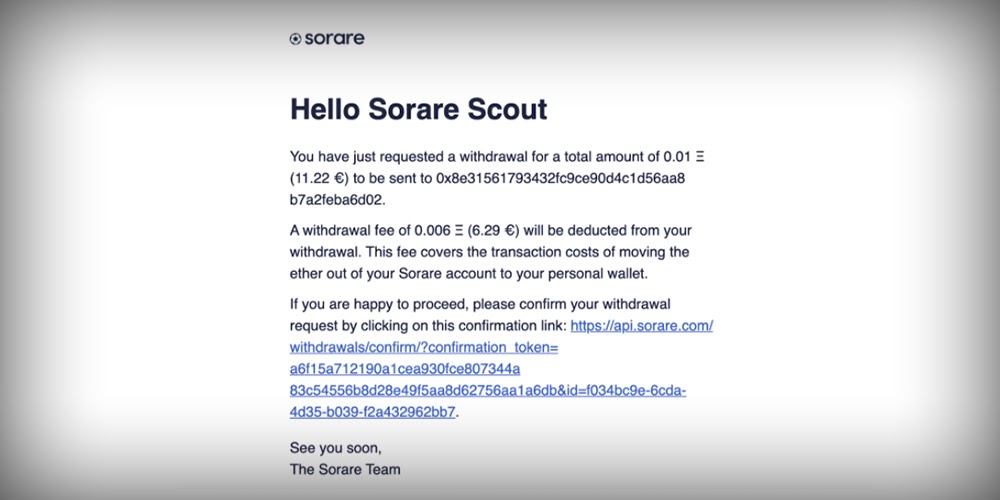 Confirm the transaction by clicking the link. The ETH will then be sent to your wallet, this usually takes around 10-20 minutes for the transaction to be confirmed on the Blockchain. This depends on the time of day and how busy the Ethereum network is at the time of the transaction.
5. Exchange your ETH to native currency
Once you've sent your ETH from Sorare to your new wallet address you should see the ETH appear in your chosen exchange.
At this point you then need to buy pounds or dollars using the ETH we've just got into our exchange wallet.
On Coinbase this is simply a case of going to your ETH wallet and clicking on the 'Sell' button, choosing your local currency (pounds/dollars etc) and selecting how much ETH you'd like to convert.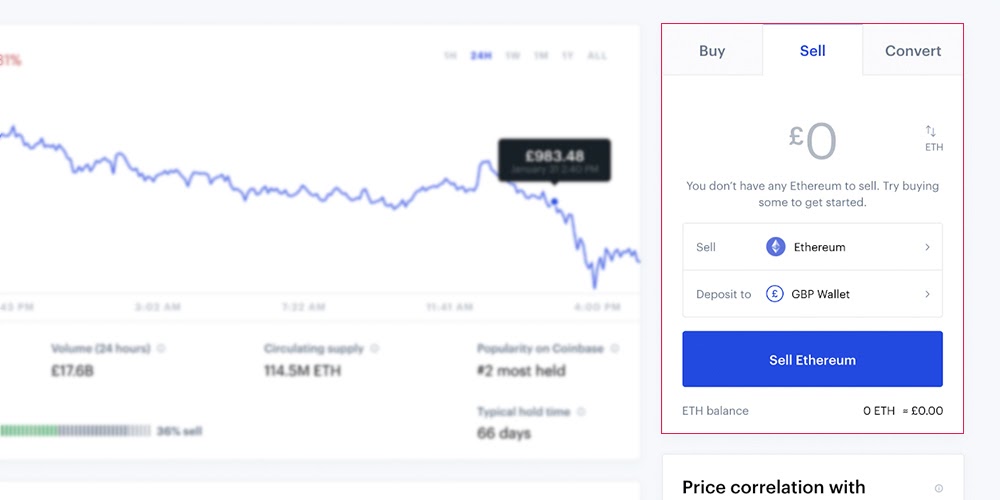 Once you've clicked sell, navigate back to your portfolio page, you should see your chosen currency appear. You've now successfully converted your ETH into your local currency. Now the important bit, getting it into your bank account!
6. Sending your money to your bank account
The final step is to withdraw your money to your bank account. Locate the local currency you've converted your ETH to in your portfolio.
Select how much you'd like to withdraw to your bank account and click continue. Coinbase will ask for your bank details that you'd like to send your funds to. Once you've filled out your bank details the money should be in your account within a few hours.
That's it! You've now converted your Sorare ETH into your real bank account!
Disclaimer: We've used Coinbase as an example here just because it's easy to use for crypto newbies, however following the same process on a different exchange should work just as well. SorareScout has not included any kind of referral link to any Cryptocurrency exchange in this article, and has created this piece to help the Sorare Community.
Have you checked out our Sorare Season Planner yet? Follow us on Twitter for more great Sorare Resources @SorareScout.
Special Sign-Up Offer
New Player Deal - Sign Up to Sorare now through us & Get a Free Card & VIP Access after 5 cards bought on auction.
Sign Up To Sorare Now