Join the SorareScout Discord Community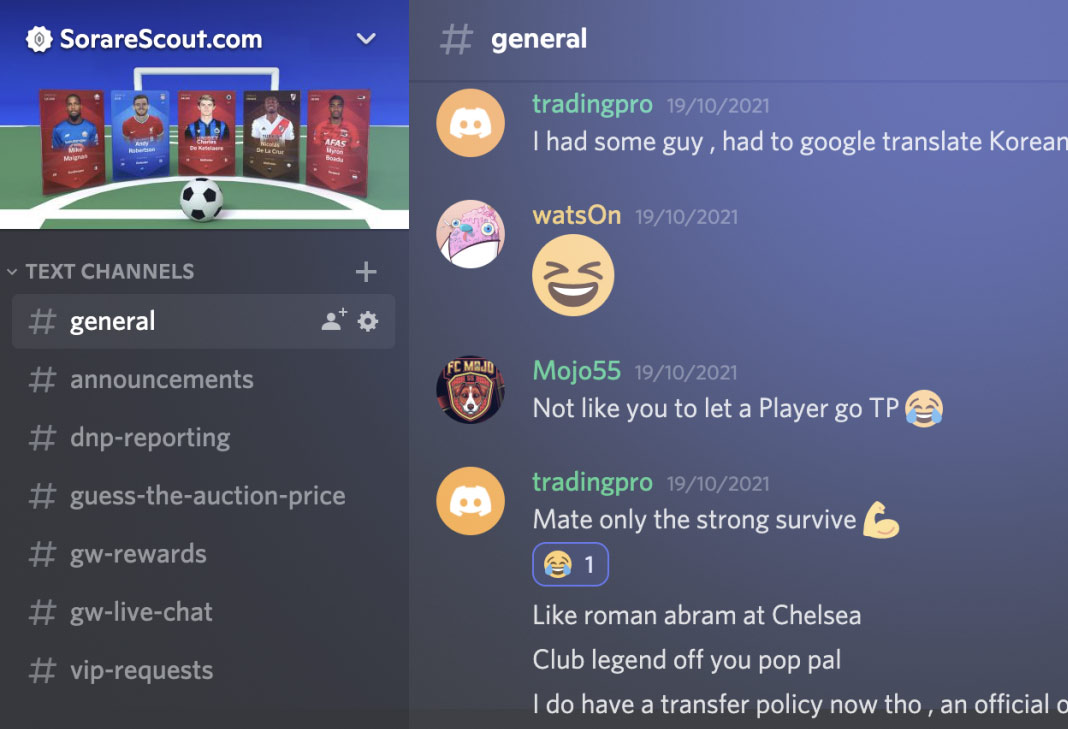 Come Join our SorareScout Discord server full of Sorare tips and advice... let's get you on your way to Sorare victory.
Our Discord channel originated from a small number of close friends on a WhatsApp group. We would share tips and seek out the best players to fill up our galleries and have banter about our So5 results, over time this group grew from a small pool of friends to our wider family and colleagues who got interested in the game.
We are now delighted to announce that we are opening up the SorareScout Discord channel to anybody interested in getting started on Sorare. A try before you buy so to speak, a look to see what its all about and a friendly community to help you on your Sorare journey. Join our Discord now
SorareScout Discord Features:

General
Our general section can go from random questions, banter, jokes to finding card anomalies and light hearted digs at each other. We do ask our members to be respectful at all times.

Guess the auction
In this section that we make wild guesses on the hammer price of an upcoming auction, we are often totally wrong but it's all good fun.
Gameweek rewards
When playing Sorare there is nothing better than seeing that little red box present itself at the top of the screen when the gameweek ends. On our Discord we like to share our delight and sometimes dismay at the rewards we get. As a new Sorare manager this will give you an insight into what kind of team is needed to compete and what kind of rewards you can expect to receive.

 DNP Reporting
There is nothing worse than putting in your lineup, then 4 players smash it out of the park only to find you have one player who did not play and worse still if you could have avoided it. On our Discord each week we choose a league and post a list of possible DNPs that you can cross-check before you enter your lineup thus saving you from playing injured or suspended players. 

Our members
We have members at varying at levels from newcomers asking about Limited cards right up to managers talking about Unique cards, between us we can cover most leagues and have members entering all divisions. As a community we like to think we have you covered for any issues/questions you may have, so why not come take a look using the invite link
---
SorareScout VIP section:
Want to get more? Our VIP section is an extra area for the people who have joined Sorare via one of the links on the SorareScout website.
Ask for help
This where is we will explain all you need to know as a new Sorare manager, we will spend time with you, help you avoid pitfalls and answer any Sorare queries you may be having
Coptersapples budget picks
A very active member of our discord community and highly experienced Sorare manager (Ranked in the top 100). He likes to help out by throwing some value picks your way. to get you starred.

Monthly Giveaway
We will soon be holding mini competitions with card prizes this will be a monthly giveaway  (only available to our VIPs)
Deal or no deal
In this section our members can show incoming offers to the community of experienced managers to see whether you're getting the best deal using a thumbs up/down system and advice for and against.

DNP lists
Similar to the injury/suspension list we use in General, but the VIP section we cover  4-5 Sorare leagues. (game week dependant)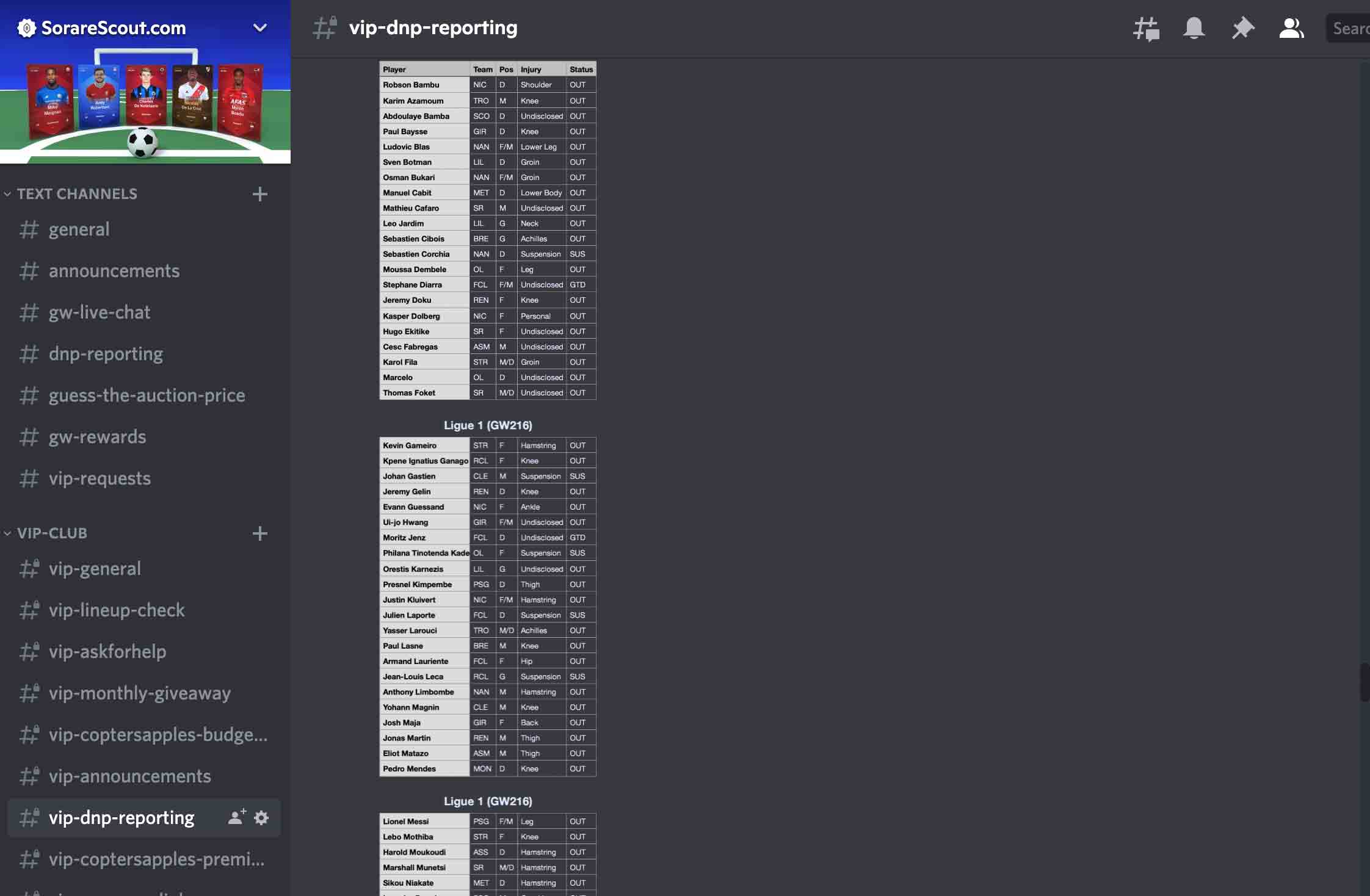 These are just a few of our VIP extras and we intend to grow with our user base so be sure to get on early and make your name on our ever-growing server.
So come Join our Discord now, and let's get you on your way to Sorare victory.
Special Sign-Up Offer
New Player Deal - Sign Up to Sorare now through us & Get a Free Card & VIP Access after 5 cards bought on auction.
Sign Up To Sorare Now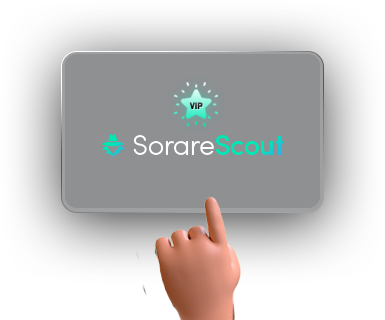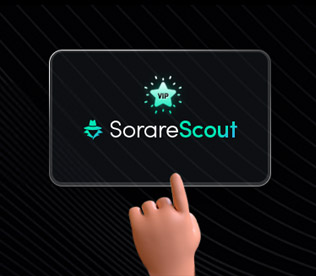 The content on this site is funded by the Sorare Affiliation platform. If you sign-up or refer a friend please consider doing so through our site. As a thank you will reach VIP status.
Read More About VIP Access