New tournaments added to Sorare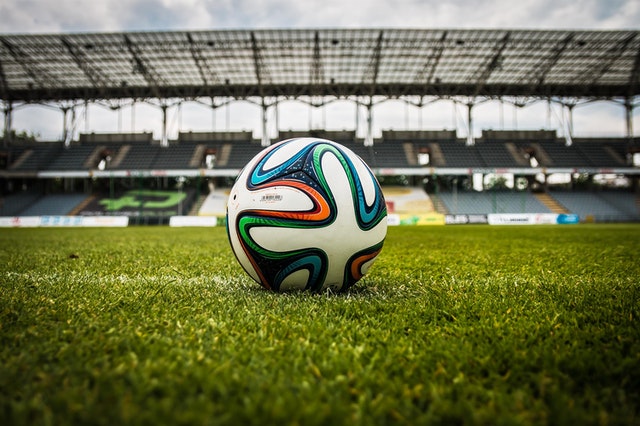 You may have seen the Sorare tournament announcement earlier in the month that revealed Sorare certainly won't be out for summer! We take a look at the competitions that have been added and what this means for the game.
What Competitions have been added?
International tournaments:
European Championship 2021

U21 European Championship

Copa America (from Group Stage)

World Cup Qualifiers UEFA (from Group Stage)

World Cup Qualifiers CONCACAF (Final Round)

World Cup Qualifiers South America (from 1st Round)

World Cup Qualifiers CAF (from 3rd Round)

World Cup Qualifiers AFC (from 3rd Round)
Club tournaments:
AFC Champions League (from Group Stage)

Copa Libertadores (from Group Stage)

CONCACAF Champions League (from Quarter Finals)
What does this mean for Sorare, SO5 and your cards moving forward?
The bottom line is increased utility. European cards you were preparing to sell or to place in training leagues over summer can now be used throughout June & July with the international tournaments that have been added. With the club expansion pack, Asian and American cards will be able to compete up to twice a week over the summer months, giving your NFTs more intrinsic value. The expansion pack coupled with upcoming tournament changes, means less risk, and more reward.
The addition of international competitions, dreading international breaks will be a thing of the past. No matter where in the world your players are playing, their games will be covered in SO5 as every qualifying region (apart from OFC) is covered in some capacity. Football is the world's game, and Sorare is doing all it can to bring the global aspect to the game. According to the latest AMA, Sorare are planning to launch a single division league (with no scarcity bonuses) alongside Global All Star where players in the Copa America, Euro 2020, and U21 Euros will be eligible.
In getting the rights for the AFC and CONCACAF Champions League, the playing fields have been levelled. One thing that Sorare has achieved with SO5, is giving every player some value, whether they play in Tokyo, Turin or Texas. Previously, players at the top of the European game, had an advantage of featuring in midweek tournaments. Now their counterparts in Asia and America have the same utility. 
The expansion also lowers the risk of players losing (total) SO5 eligibility, particularly those past a certain age and/or looking for a payday. If you have been browsing the transfer market lately, you may have seen some players with a blue X beside their card. This means that some of the club's fixtures are covered in SO5 tournaments, not all. At least now if your star striker moves to a side in the Middle East or South America, they won't be made completely redundant. This makes cards from previous seasons and those that are no longer being minted, even more lucrative. You may have noticed some Sorare cult heroes return to winning lineups in recent weeks, as Luciano Vietto and Olunga have been in fine form in the AFC Champions League. 
This also gives us an insight into the onboarding plans for Sorare. In the past two weeks, Racing Club de Avellaneda, Clube Atlético Mineiro and Club Atlético Rosario Central have joined the platform, making it 4 South American clubs that have joined in 2021 (along with River Plate). It's not too much of a stretch to assume that this trend will continue into the summer to try and licence as many participating teams and players for the Copa America and Copa Libertadores this summer. With the K League, and J League already licensed, it would be nice to see some Chinese clubs join the fray. Beijing Guoan and Guangzhou FC are likely candidates having qualified for this year's AFC Champions League and both have some familiar names and faces on the books.
With the new dynamic reward structure coming this week they'll be an increasing amount of eligible matches to help more users enter a team, and increase the amount of prizes on offer. This move will really aid users to field complete,  and competitive teams, particularly for midweek tournaments. You may have already noticed some unexpected faces from the CONCACAF Champions League pop up when selecting your team over the last few gameweeks.
The summer expansion pack and recent clubs added, complement the new reward system. This is no coincidence, nor did they happen overnight. It demonstrates the clear, long-term vision which the Sorare developers have. If you look back on previous interactions on AMAs, you can see exactly where these features were requested by users and where they were announced by Sorare to be targets for the game. A transparent team that puts the user base at the heart of every decision, hopefully this expansion pack can lead to a prosperous summer for Sorare and its growing player base.
Keep an eye on our Sorare Season Planner for a big update soon…..
Special Sign-Up Offer
New Player Deal - Sign Up to Sorare now through us & Get a Free Card & VIP Access after 5 cards bought on auction.
Sign Up To Sorare Now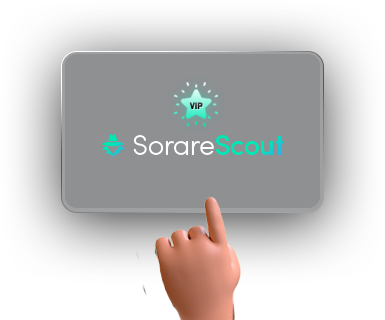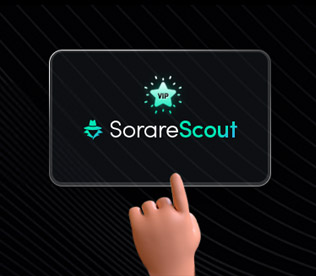 The content on this site is funded by the Sorare Affiliation platform. If you sign-up or refer a friend please consider doing so through our site. As a thank you will reach VIP status.
Read More About VIP Access