Top 5 Eredivisie U21 Players on Sorare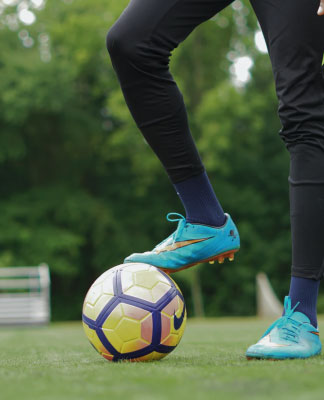 With the incessant production of top-tier youth products coming from Ligue 1 over the last few years, the Eredivisie has perhaps become a little under appreciated. The likes of Gravenberch, Malen and Stengs are well-known, but there are many more young talents with strong prospects that people simply aren't aware of. In this piece, I aim to put together an Eredivisie U21 side on a budget. With around $600 (around 0.15 ETH to spend), there will be obvious shortcomings, even with prices softening recently in some of the European leagues.
Looking for bargains in this age bracket means you're likely to have to sacrifice immediate utility, as I have done here. At these prices, though, this crop of players has the talent to deliver multiples on the initial $600 investment. It's a question of patience more than anything else.
Mees Bakker
Position: Goalkeeper
Club: AZ Alkmaar
Age: 19
Price: 0.021 ETH ($84)
Finding an affordable goalkeeper for this group was always going to be the biggest challenge – young starting goalkeepers are going for close to 1 ETH! This means scouring the subs benches and youth teams for one that will carve out a good career, and Mees Bakker looks like the best bet, primarily by function of competition for the number one spot.
While Bakker is a way off making his first team debut, he has progressed well through the ranks at AZ and in the Dutch national set up, despite fierce competition. He became first choice keeper for Jong AZ this season but is regularly called onto the bench for the first team, with only 29-year-old Marco Bizot ahead of him. He's chalked up appearances for the Netherlands up to U18 level, despite hot competition.
Bakker is by no means a sure thing, but he's cheap, has reasonable credentials and has fewer players between him and a first team debut than other options for this spot.
Boy Kemper
Position: Defender:
Club: ADO Den Haag
Age: 21
Price: 0.028 ETH ($109)
Boy Kemper is an interesting prospect for a few reasons. He is a product of Ajax's revered academy, but his departure in July 2020 isn't really a surprise given the competition for places at centre-back there. Kemper is at an age now where he needs to be playing regularly, and he's gaining valuable experience, even if he is playing for cannon fodder ADO Den Haag, who are level on points with Emmen at the foot of the Eredivisie table.
After a slow start at Den Haag, Kemper has cemented his place as a starter, although he has been shifted back and forth between the left-back and centre-back berths. This, along with Den Haag's defensive frailties (conceding 2.2 goals per game), explains his mixed SO5 record. He has put up a few excellent scores in amongst more disappointing performances. For his SO5 prospects, it would be preferable if Kemper could nail down the centre-back spot, and at 6'2 he's certainly got the build for it.
The obvious concern here is that Den Haag are seven points adrift and staring down the barrel of relegation. Kemper's 0.028 ETH price tag will look silly in the near-term if he secures a move back to the Eredivisie (assuming Den Haag do go down), and I believe it will also prove great value in the longer term.
Mauro Junior
Position: Midfielder
Club: PSV
Age: 21
Price: 0.039 ETH ($163)
Perhaps the star of this side, PSV's Mauro Junior has bags of potential but will not play for the rest of the season, hence his bargain status. He returned to PSV in the summer from a season on loan at Heracles where he dazzled, recording six goals and six assists. He proved himself as a threat from distance in open play and at set pieces, and as an intelligent creator. He made 19 appearances (12 starts) for PSV's first team this season, battling injury through December and having his involvement cut short by a knee injury in early March that will keep him out for 8-10 weeks.
Assuming Mauro can recover fully, there is likely a spot for him in PSV's attack. Eran Zahavi is ageing and Mohamed Ihattaren appears to already have one foot out the door. For SO5 managers, the key is that Mauro is getting football somewhere once he's back. I think 0.039 ETH is a bargain for a player with his potential.
Benjamin Nygren
Position: Forward
Club: Heerenveen
Age: 19
Price: 0.034 ETH ($134)
Leading the line for our Eredivisie U21 side is Heerenveen's Benjamin Nygren, who is on loan from Genk. The 19-year-old Swede arrived at Genk from IFK Goteborg, where he scored six goals in 15 games, making his debut just a few months after turning 17. Genk reportedly beat Manchester City and Arsenal to his signature.
Capable of playing centrally or out wide, Nygren has been rotated heavily in Heerenveen's attack. Competition for playing time has been fierce, and this has resulted in Nygren making 13 starts and 10 appearances off the bench. He's managed three goals and two assists in that time, showing flashes of real quality, such as this goal against VVV Venlo.
The outlook for Nygren next season is a little uncertain. Playing time is likely to open up at Genk with Bongonda and Onuachu both marketable assets playing for a club that has made big sales in the past. Nygren will have benefitted from playing time in a superior league, but Genk may look to send him on loan to a team where he is a more regular starter. That should give him the opportunity to really generate a return on his 0.034 ETH price tag.
Wesley Spieringhs
Position: Midfielder
Club: Willem II
Age: 19
Price: 0.032 ETH ($134)
Although playing in the 'extra' slot, Wesley Spieringhs is by no means making up the numbers. Willem II are languishing around the relegation playoff spot, but young Spieringhs has been a positive. He has secured more playing time lately, with two SO5 scores of 68 in his last five games; one included a penalty won, whilst he had an All-Around score of 33 in the other. He tends to sit deep in the midfield but has good technical ability and an impressive passing range.
Football Oranje included him in their 10 under the radar Youngsters to Watch in the Eredivisie, where he features alongside more established SO5 talents such as Jorgen Larsen, Danilo, Tommy St Jago and Jan Paul van Hecke. Willem's relegation would likely see Eredivisie clubs make a move for Spieringhs, giving him a chance to build on his promising SO5 record next season.
Total Cost: 0.154 ETH
At a total cost of 0.154 ETH, the value in this lineup will (hopefully) be revealed with time. Spieringhs and Nygren provide more immediate SO5 utility, and we should hopefully see Mauro Junior hit the ground running when he returns next season. Kemper and Bakker are cheaper but offer great upside as players with the potential to become regular starters for solid Eredivisie sides.
Special Sign-Up Offer
New Player Deal - Sign Up to Sorare now through us & Get a Free Card & VIP Access after 5 cards bought on auction.
Sign Up To Sorare Now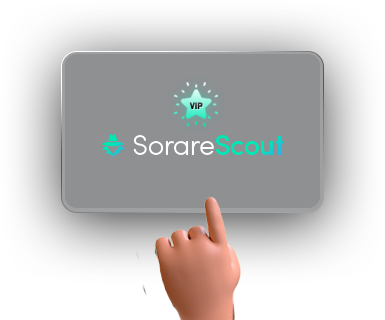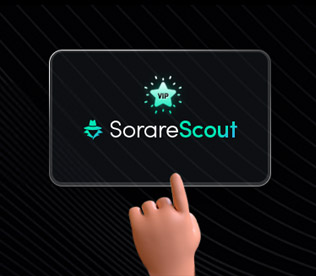 The content on this site is funded by the Sorare Affiliation platform. If you sign-up or refer a friend please consider doing so through our site. As a thank you will reach VIP status.
Read More About VIP Access