15 Players who might be making big transfers in the Summer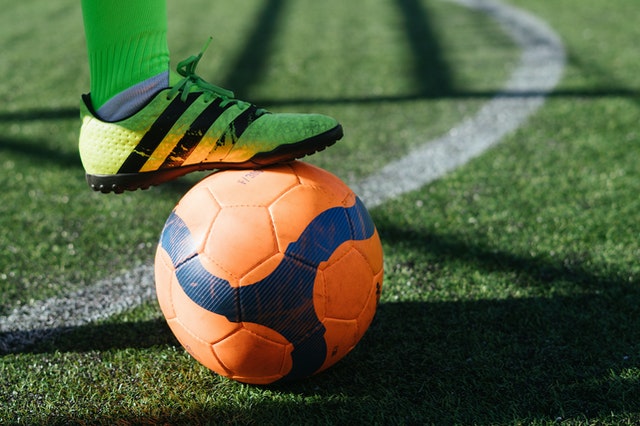 If you're looking to invest in new members of your SoRare squad, these are 15 players whose scores look set to soar following a transfer move this summer.
With the end of the season fast approaching, it is almost time for the transfer window to open. For some players, a move to a new club might revive their careers, and for others, it might be another step on their journey to the very top of the game. If you're looking to invest in new members of your Sorare squad, these are 15 players whose scores look set to soar following a transfer move this summer. 
Julian Draxler
Current club: PSG
Rumoured new club: Bayer Leverkusen
Julian Draxler has been an integral part of the PSG squad that has ruled French football in recent years. Despite falling out of favour under Pochettino, Draxler is a classy, creative midfielder with an eye for goal. His contract expires this June, with Bayer Leverkusen the favourites for his signature. Here, Draxler would receive a starring role, dictating all of Leverkusen's attacking play, and if he returns to Germany, expect to see his scores shoot up.
---
Kingsley Coman
Current club: Bayern Munich
Rumoured new club: Chelsea/Manchester United
Coman is amongst the finest wingers in world football, with the 24-year-old having already lifted a colossal 24 major trophies. However, this season has been difficult for Coman, facing stiff competition from the likes of Gnabry and Sane for his starting place. Coman would improve almost any team in Europe, and moving to a club where his position is assured would boost both his on-field performances and Sorare scores. 
---
Memphis Depay
Current team:Olympique Lyonnais
Rumoured new club: Barcelona
Memphis has cemented his status as one of Ligue 1's most formidable attacking talents, with 19 goals and 10 assists in just 35 appearances. The quick, powerful forward has rebuilt his career with Lyon, but has yet to renew his contract, which expires this summer. Europe's biggest clubs are set to scramble to seal a free transfer for Memphis, but wherever he moves, his finishing ability will see him rack up a series of impressive scores.
---
Saúl Ñíguez
Current team: Atlético Madrid
Rumoured new club: Manchester United
A combative box-to-box midfielder with no shortage of technical ability, Saul is normally one of La Liga's most consistent performers. However, his form has dipped slightly this season, and he has been linked with a move away from Madrid. A fresh environment may be just what he needs, helping him recreate his best form and sending his scores skyrocketing. 
---
Chris Richards
Current team: Bayern Munich (Out on loan at Hoffenheim)
Rumoured new club: Bayern Munich (Returning from loan spell)
An uncompromising defender blessed with both footballing intelligence and physicality, Richards made his debut for Bayern this season, before an impressive second half of the campaign on loan at Hoffenheim. With Alaba departing and uncertainty over Sule's future, Richards looks set to feature more heavily in Bayern's starting XI next season. However, a defender with his ability will thrive in Nagelsmann's new-look Bayern, and begin to return some exceptional scores.
---
Gianluigi Donnarumma
Current team: AC Milan
Rumoured new club: Chelsea
Donnarumma is undoubtedly one the world's most exciting young goalkeepers, with the 22-year-old building a wealth of experience with Milan. However, the club's lack of silverware has frustrated him, and a Premier League move seems likely when his contract expires in June. Donnarumma's reflexes are second to none, and with a stronger backline in front of him, he is sure to produce even greater scores and secure the silverware he craves. 
---
Hakan Çalhanoğlu
Current team: AC Milan
Rumoured new club: Juventus
Calhanoglu is a free-kick specialist with an impressive passing range, who has established himself as one of Serie A's best attacking midfielders. However, he is yet to sign a new deal at Milan, and with his contract expiring in June, clubs across Europe are on red alert. Recent fan criticism may well convince Calhanoglu to depart, and if he finds a more supportive atmosphere at another club, expect his already outstanding scores to get even better.
---
Georginio Wijnaldum
Current club: Liverpool
Rumoured new club: Barcelona
With his Liverpool teammates underperforming this season, Georginio Wijnaldum has struggled to reach the heights of his previous two years at Anfield. His contract expires in the summer, and Wijnaldum may well opt for a move that offers guaranteed Champions League football and the chance to reproduce his best form. The Dutchman remains a dangerous attacking talent who belongs amongst Europe's elite, and if he leaves a stagnant Liverpool side, his scores will only improve. 
---
Donyell Malen
Current club: PSV
Rumoured new club: Liverpool
Malen has been an Eredivisie revelation this season, with the 22-year-old scoring 18 goals as PSV stormed to second place. Malen's combination of raw pace and composed finishing make him a nightmare for defences, and he has caught the eye of several big clubs looking to revitalise their frontlines. Wherever he moves, playing in one of Europe's best teams will only boost Malen's development, and see his already impressive scores improve even further. 
---
Ryan Gravenberch
Current club: Ajax
Rumoured new club: Barcelona
Another sensational Dutch talent, Gravenberch became Ajax's midfield lynchpin this season, showing both defensive solidity and creative spark as he helped the club lift yet another league title. Such outstanding young players rarely stay at Ajax for long, and there is plenty of interest in Gravenberch from La Liga's elite. Playing with and against Europe's best would only benefit Gravenberch, allowing him to fulfil his potential and hit even greater scores. 
---
Fashion Sakala
Current club: KV Oostende
New club: Rangers (confirmed)
Sakala has been one of Belgian football's outstanding talents this season, with his 13 goals driving Oostende's battle for European qualification. His performances caught the eye of Steven Gerrard, who has brought the Zambian striker in to boost Rangers' attacking options. In a free-flowing side who have dominated Scottish football this season, Sakala will have no shortage of chances, and will no doubt rack up another stellar goalscoring tally.
---
Kalidou Koulibaly

Current club: Napoli
Rumoured new club: Manchester United/Liverpool
Koulibaly has long been one of Europe's most imposing centre backs, building a reputation for fearsome physicality and tactical awareness. However, at the age of 29, and with Napoli unlikely to challenge for the Serie A title, Koulibaly's ambition may see him push for a move this summer. He would slot seamlessly into any defence, and surrounded by more capable players, his already stellar scores have the potential to increase dramatically.
---
Brian Brobbey
Current club: Ajax
New club: RB Leipzig (confirmed)
Yet another prodigious young talent produced by Ajax's academy, Brobbey has notched 12 goals this season, despite half of his appearances coming from the bench. These exciting performances caught RB Leipzig's attention, with the Bundesliga side securing Brobbey's signature for 21-22. As an impact sub, Brobbey's scores are already excellent, but if he secures a place in Leipzig's starting XI, expect to see both his goals tally and Sorare scores rocket. 
---
Noni Madueke
Current club: PSV
Rumoured new club: Borussia Dortmund
This season saw Madueke seal his status as one of Europe's most promising teenage talents, managing a remarkable return of seven goals and six assists. Madueke has all the potential to follow Jadon Sancho's footsteps, with a host of European clubs linked with the wingers' signature. PSV are unlikely to hold onto the youngster for long, and a big move will allow Madueke's development to continue and his scores to soar. 
---
Dejan Kulusevski
Current club: Juventus
Rumoured new club: Manchester United
Kulusevski is one of Juventus' brightest prospects, but Andrea Pirlo has mismanaged the Swede, starting him in just 16 games this season. However, clubs will remember his blistering form last year, with 10 goals and nine assists for Parma, and may opt to sign the winger while he is at odds with his manager. Moving to a team that guarantees game time will help Kulusevski recreate both the performances and scores that made him such an exciting talent. 
Special Sign-Up Offer
New Player Deal - Sign Up to Sorare now through us & Get a Free Card & VIP Access after 5 cards bought on auction.
Sign Up To Sorare Now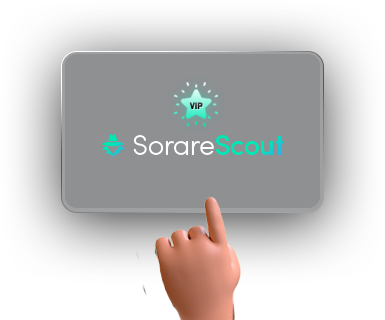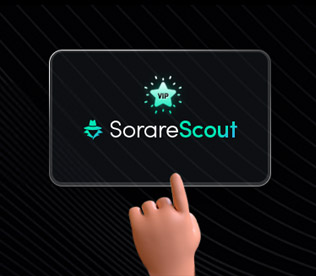 The content on this site is funded by the Sorare Affiliation platform. If you sign-up or refer a friend please consider doing so through our site. As a thank you will reach VIP status.
Read More About VIP Access