10 Jupiler Pro League Players Who Are Great Value Right Now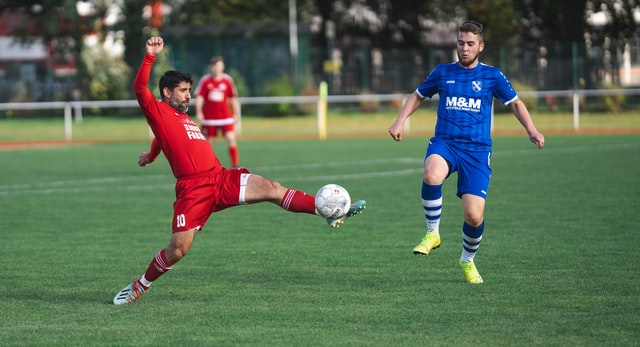 Whilst we are in the summer break for European domestic competitions it is a perfect time to start picking up some cheaper players before the 2021/22 seasons begin. The Jupiler Pro League in Belgium is the first of these to get back underway with the first week of fixtures beginning on 23rd July.
With only six weeks to go it's only a matter of time until the card values for this league reflects the hype of a new season, therefore today we've gathered two bargain players for each position, plus a couple of extras as well, to enable you to kick off the new season with some solid lineups. (Prices given here are the lowest listed at the time of writing.)
Jean Butez
Position: Goalkeeper
Club: Antwerp
Age: 26
Price: 0.200 ETH (€420)
With the goalkeepers I wanted to focus on players who I am confident will start for their club next season but are still relatively affordable. Jean Butez is the best option in my opinion. I believe he is only so cheap because he got injured last season and was replaced by Ortwin de Wolf. However, de Wolf will be returning back to Eupen after his loan ended and even whilst he was still at Antwerp he lost his place to Butez during the playoffs. These were some of the most important games of the season for the club and so by using Butez between the sticks Antwerp have instilled even more confidence in me that Butez will continue to start in the upcoming season. He plays for a top team so gets a decent amount of clean sheets, plus he will be playing in the Europa League. His price before his injury last season was as high as 0.400 ETH (£720) and it could return to these heights when he proves he is a consistent starter.
---
Louis Bostyn
Position: Goalkeeper
Club: Zulte-Waregem
Age: 27
Price: 0.227 ETH (€476)
If Butez still seems a bit risky for you then another option would be Louis Bostyn. He became number 1 for Zulte-Waregem six games into the 2020/21 season and has played every single game since. The spot is his to lose now and he's become a cheaper option than other regular starters like Vanhamel. The scores can be a lot more varied as Zulte-Waregem don't have the best defensive record but he can put in an okay showing without the clean sheet bonus due to the amount of shots he faces.
---
Carlos Cuesta
Position: Defender
Club: Genk
Age: 22
Price: 0.085 ETH (€178)
Carlos Cuesta is not the right player for everyone but if your playstyle is high risk high reward then he is the defender for you. Erratic but usually efficient, he plays for a strong Genk team who tend to keep a nice amount of clean sheets. He scored a perfect 100 last season and also recorded scores of 77 (twice), 79 and 80 with no goal contribution. On the flipside he was also sent off in two consecutive games and has also made a few errors leading to goals. However he is still quite young and these errors will start to become less frequent the more he plays. He is also breaking into the Columbia squad so could be a future international option. His price is slowly increasing back up so now is the time to pick one up.
---
Jordi Vandlerberghe
Position: Midfielder 
Club: Mechelen
Age: 24
Price: 0.059 ETH (€120)
With the prices slowly starting to rise again one of the best bargains out there is Jordi Vanlerbeghe. He played most of last season other than a patch of six games where he was left out of the squad. Since being re-instilled he has put in some great SO5 scores. He has odd games where he offers little but he averages 54 in his last 15 games and 50 in his last 40. He has also hit a perfect 100 after assisting against Gent, but perhaps more impressively he scored 98 without a goal contribution. He can play as a centre back or a defensive midfielder and added versatility always makes it more likely that he will get gametime.
---
Joris Kayembe
Position: Midfielder
Club: Charleroi
Age: 26
Price: 0.060 ETH (€123)
The cheapest player on this list is easily the best bargain. Joris Kayembe played every single game for Charleroi last season and despite being part of a poor defence he put in some massive SO5 scores. The left back puts in a good attacking return. He got a goal and four assists but also put in scores above 70 without a goal contribution. Some full backs suffer from losing possession and duels too much but Kayembe is an anomaly. His last 5 games were poor which has driven his price down over the summer, but he cost as much as 0.139 ETH (£248) before the market boom, and sold for 0.379 ETH (£677) at the peak of it. 
---
Xavier Mercier
Position: Midfielder
Club: OH Leuven
Age: 31
Price: 0.111 ETH (€225)
The oldest player on this list is Xavier Mercier but don't let that put you off. At 31 he is still going to be a key part of OH Leuven just as he was last season. He started every single game and was involved in 46% of the team's goals with 10 goals and 15 assists. In terms of SO5 he scored over 65 in 20 games last season. 
It shows in his price too. Since the season has been over Mercier has been available for the cheapest prices since mid-February, and when you take the ETH rise into account this is even more impressive. He cost over 0.13 for the majority of the time since Sorare has been big and I think he'll kick on with another great season and rise straight back up over that price tag.
---
Maxime D'Arpino
Position: Midfielder
Club: Oostende
Age: 24
Price: 0.100 ETH (€203)
Another reliable everpresent player is Maxime D'Arpino who started 97% of Oostende's games last season. He had 4 goal contributions towards the start of the season but then went a little quiet, putting in solid scores but not stealing the headlines. However in the playoffs Maxime was a different breed, putting in some great performances from the midfield and grabbing two assists. I'd expect him to kick on after this successful first season with the club and carry on some great form into the new campaign. During his peak level of form he cost as high as 0.410 ETH (£679) and this was before the huge market boom. When he has another strong run of games he could skyrocket once more.
---
Gianni Bruno
Position: Forward
Club: Zulte-Waregem (moving to Gent)
Age: 29
Price: 0.199 ETH (€404)
To kick off the forward players we have a proven goalscorer. It's vital that your forward is getting goal contributions regularly and this man scored 20 last season, also grabbing 5 assists. The centre forward had good supply at Zulte-Waregem but has recently been announced to have signed for an even better side in Gent. After his most successful season in his career the striker will want to prove himself at a new club. He peaked at 0.600 ETH last season and has already started to rise back up as we draw closer to the new season.
---
Nikola Storm
Position: Forward
Club: Mechelen
Age: 26
Price: 0.124 ETH (€252)
Next we have an in-form forward who plays on the wing. Nikola Storm had a decent season but it was hampered with a muscle injury, limiting him to 29 games, some of which with a small amount of minutes. He still managed to score 7 goals and grab 4 assists including 4 goals in the last 2 games of the season. Then came the play offs. In the form of his life, Storm scored 4 goals and grabbed an assist in the first 3 games. Unfortunately an injury in the fourth cut short the surge but he will still go into the new season full of confidence and possibly the most in-form man in the Jupiler league. 0.124 ETH is a steal. 
---
Makhtar Gueye
Position: Forward
Club: Oostende
Age: 23
Price: 0.079 ETH (€161)
Finally I've put a bit more of a risk in Makhtar Gueye. After a solid season Gueye was dropped following a red card at the end of the season. However this means people are forgetting that he scored 11 goals and got one assist in 31 games. For a 23 year old that is not a bad return. He had a strong partnership with Fashion Sakala but with his teammate leaving to join Rangers it should open the door for Gueye to start getting regular minutes again. Oostende will not be expected to have as good a season this year but all this is reflected in Gueye's price. At under £140 you won't find a better striker in the league. Up until he lost his place in the team Gueye was constantly selling at over 0.2 ETH.
Special Sign-Up Offer
New Player Deal - Sign Up to Sorare now through us & Get a Free Card & VIP Access after 5 cards bought on auction.
Sign Up To Sorare Now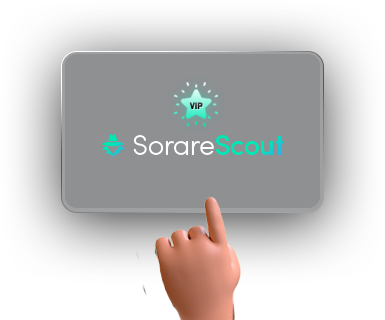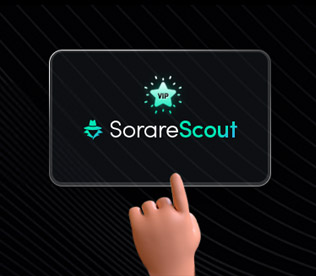 The content on this site is funded by the Sorare Affiliation platform. If you sign-up or refer a friend please consider doing so through our site. As a thank you will reach VIP status.
Read More About VIP Access