Top 10 under-23-years-olds on Sorare - Scottish Premier League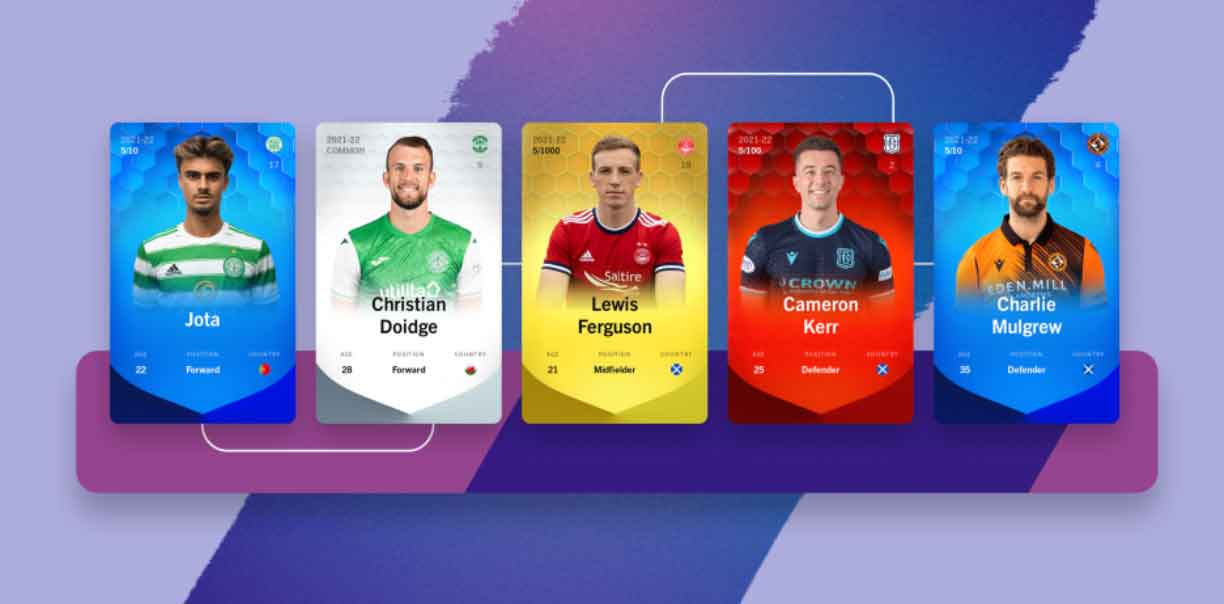 Filled with young guns, the Scottish premier league makes headlines every day with their exceptional performances and talents. All these stars in the making are young prospects, and being under 23 years old have a great future ahead of them
These exciting talents are looking to pave their way to reach success through the Scottish premier league, and some have managed to do so.
We'll be discussing the best 10 under 23 years olds in the Scottish premier league and how they can benefit your Sorare gallery.
Let's begin!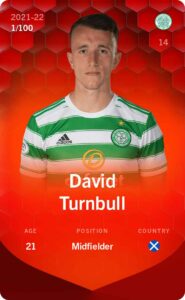 David Turnbull:
U23 until July 1st 2024
Position: Central Midfielder
Club: Celtic
David Turnbull has been a positive factor for Celtic this season. As a creative central midfielder who can both create and score goals, he is one of the Premiership's best playmakers.
Despite only playing 21 games, Turnbull has been able to score 5 goals and provide 5 assists. The Celtic manager has lots of praise for the young wonder kid, describing him as a quality player and a goal threat for opponents.
In addition to his prolific attacking ability, Turnbull's ghostly movement from the centre of the field to the penalty box assists him in avoiding defenders and scoring goals.
Thanks to his terrific vision, he creates great scoring opportunities for the forwards ahead of him. With his powerful strike, the 22-year-old forward is capable of scoring goals outside the box.
His available cards can be found here
---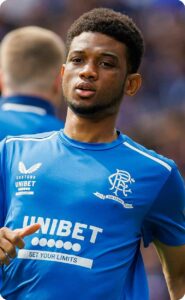 Amad Diallo:
Age: 19
Position: Right winger
Club: Rangers
On loan from Manchester United, Amad Diallo is a quick winger who shows excellent close control. His first touch is exceptional, and he has the ability to blast shots from distance with both feet. Amad played youth football for Atalanta u19 and Manchester United u23, where he scored six goals in five games. At present, he has scored one goal in five games for Rangers.
While he probably needs more playing time, he is an class player on the road to reaching his full potential. His talents have been compared to those of Riyadh Mahrez and Bernardo Silva at Manchester City.
Expected to return to his parent club this summer, Amad is still looking for a breakthrough in the SPL.
Rangers have yet to join the Sorare family, but it is Sorare's goal to bring them on board as soon as possible. You can follow Amad Diallo here to be the first to get notified when the card is available.
---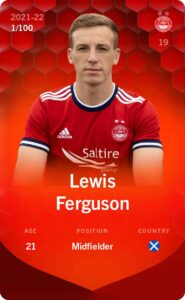 Lewis Ferguson:
U23 until July 1st 2024
Position: Central Midfielder
Club: Aberdeen
Lewis Ferguson, another of the best young players in the Scottish Premier League, and someone who really stands out.
The 22-year-old moved from Hamilton Academy to Aberdeen and has had a significant impact with his club.
He plays the pivot role for his club, making key passes and returning to defensive duties as needed. Interception of passes and the ability to clear the ball make him a reliable defender. Having a tackle success rate of 74%, he does not let the opposition escape without a struggle.
Due to his never-ending stamina, he has started in almost every game he has played in and has completed 90 minutes in almost every game. Having scored nine goals and assisted one this season, he has drawn the attention of big clubs in England.
His available cards can be found here.
---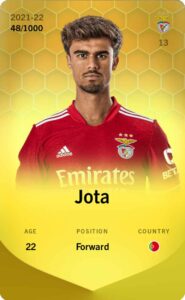 Jota:
U23 until July 1st 2023
Position: Left Winger
Club: Celtic
Jota has been a regular in the SPL headlines this season while on loan at Celtic from Benfica.
The Portuguese International loves to play on the left side. In addition to his incredible dribbling ability, he likes to cut inside and score. He currently has 7 goals and 8 assists in only 24 matches.
With the ability to play with both feet, he can score from any angle and is a constant threat to his opponents.
Both the fans and the club are pleased with the player and would like to have the option of buying him for the upcoming seasons as well. The club is trying to determine how to pay his €5.5 transfer value.
His available cards can be found here.
---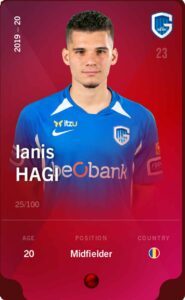 Ianis Hagi:
U23 until May 31st 2024
Position: Right Winger
Club: Rangers
Hagi carries on his father's legacy and is one of the most recognizable names in the Premiership.
There is no player in the league with better stats in almost every aspect of the game than he does. Rangers have benefitted greatly from Hagi's addition to the squad due to his attacking sense and flawless passing.
Although he is a right winger, he prefers to play in midfield. With his precise passes, his team has been able to dominate the center of the field and final third with key passes that tear the opponent's defense.
Hagi also possesses excellent defensive qualities and is not scared to chase attackers. He was a vital part of the team previously led by Steven Gerrard and has scored 2 goals in 15 games.
Rangers have yet to join the Sorare family, but Hagi's card can still be bought on the platform from his time spent at the Belgium side Gent, the available cards can be found here
---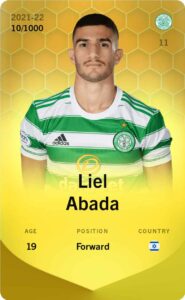 Liel Abada:
Age: 20
Position: Right Winger
Club: Celtic
As Celtic's most productive player this season, Abada has racked up 10 goals and 6 assists in 32 games, only 3 goals behind the top scorer in the SPL.
As a result of his pace and desire, he has made the second most appearances for the club this season.
Abada prefers to play on the sides, bursting into the box while exchanging passes and finishing the move. Such a young talent is truly a star in the making.
His available cards can be found here.
---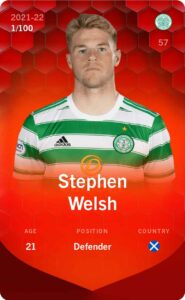 Stephen Welsh:
U23 until July 1st 2024
Position: Centre Back
Club: Celtic
Stephen Welsh is one of those Celtic players who have ignited the Premiership this season. His height of 190cm makes him like a brick wall in defense for the opposition.
Despite playing as a Centre Back, this 22-year-old gem has an accuracy of 94% when passing. This has led to the assist he managed in the minimal 9 games he has played this season.
Welsh is an excellent interceptor, which helps his team win back balls and counterattack. Despite playing just a few minutes this season, we believe welsh has a bright future ahead of him.
His available cards can be found here.
---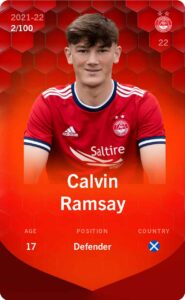 Calvin Ramsay:
U23 until July 1st 2028
Position: Right Back
Club: Aberdeen
Various managers in the Scottish premier league have praised the teenager and see him following the same path as the Scottish team captain Andy Robertson.
Ramsay has 1 goal and 4 assists in 22 games, making him a talent to watch. The full-back moves into promising positions, creating spaces and assisting his teammates.
It is his style of play that bothers opponents. He has caught the eye of a number of English clubs, including Liverpool and Everton.
His available cards can be found here.
---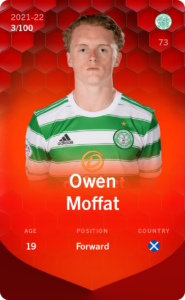 Owen Moffat 
23 until July 1st 2026
Position: Right Mid
Club: Celtic
Despite being one of Celtic's younger players, Morffat has had three stints with the first team, most notably coming on and playing seeing out the last 10 minutes in their Premier Sports Cup final win over Hibernian in December of last year.
Throughout the season, he has contributed 22 goals to McIntyre's B team, making him a key player and a likely promotion candidate to the first team.
This summer, Moffat will most likely train with the first team until a decision is made regarding whether or not he will remain with the first team squad next year. A loan spell is also an option to gain more experience elsewhere. Possibly returning to the Hoops in the future
His available cards can be found here.
---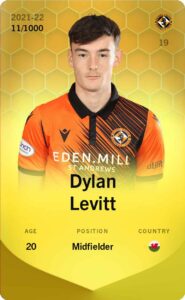 Dylan Levitt:
Age: 18
Position: Center Midfielder
Club: Dundee United
On loan from Manchester United, the teenager is the one to watch this season and has already ranked himself among the best young players in the Scottish premier league.
He has bagged 2 goals and 1 assist in 20 matches, and his attacking play from the centre of the field is admired by many.
Levitt has many years still left to reach his potential if he follows his path right now. His available cards can be found here.
---
Ready for your next Sorare challenge? Checkout our Sorare NBA site and learn how to master the world of fantasy basketball with our guides, scout reports and tips and tricks.
Special Sign-Up Offer
New Player Deal - Sign Up to Sorare now through us & Get a Free Card & VIP Access after 5 cards bought on auction.
Sign Up To Sorare Now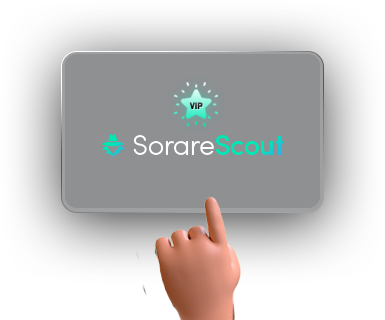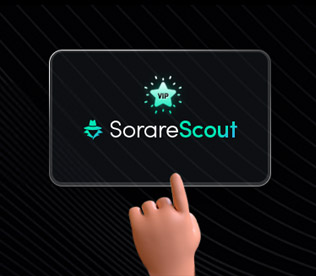 The content on this site is funded by the Sorare Affiliation platform. If you sign-up or refer a friend please consider doing so through our site. As a thank you will reach VIP status.
Read More About VIP Access