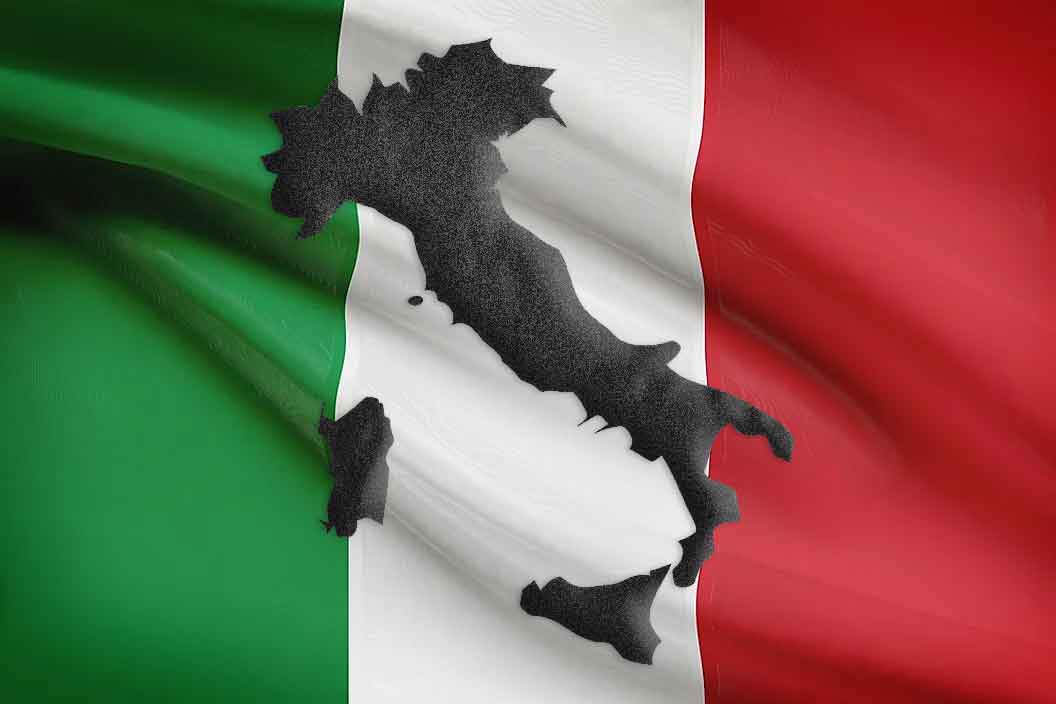 Serie A represents the glory of the past as well as holding the current champions of Europe in AC Milan. Known across the globe for thrilling football and a massive following, Serie A has some of the best teams in Europe.
Serie A – Italian League
We usually find that the end of the season is one of the best times to pick up cards at a low price since people do not want to hold cards with no utility during the offseason. Using this guide, you will gain a clear picture of who are the best players in Serie A and how the league works, giving you a head start for the upcoming 2022/23 season.
Current Champions: AC Milan
Starts: Aug 13, 2022
Ends: June 4, 2023
So5 league: Champion Europe
Number of teams: 20
Number of teams scored on Sorare: 20
Relegated: Cagliari, Genoa, Venezia
Promoted: Lecce, Monza, Cremonese
Games played by each team
Serie A consists of 20 teams. Each team plays against the other twice a season, once at home and once away making it 38 matches in a season.
What is the format of the league?
Serie A follows a similar format to other top-flight divisions. There are no knockout stages in this league, but a table-like structure where the top 4 teams qualify for UEFA Champions League. The 5th-placed team plays in the UEFA Europa League group stages, while the 6th-placed team plays in the UEFA Conference League. In the meantime, the teams that finish in La Liga's last three positions are relegated to the 2nd division.
Top Performers
Italy's national league boasts a large number of talented players capable of contributing significantly to a Sorare team. You can read our League insight article to find out which players are the best and worst in the Italian top Elite.
Top Goal Scorers
It's fair to say that obtaining goals is the most important factor in football, which is why keeping players who score goals in your Sorare squad makes perfect sense. Serie A has no shortage of such goal machines, here the ones who stood out in the 2021/2022 season.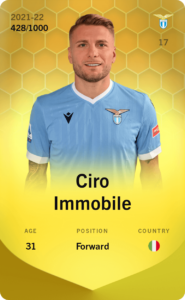 Ciro Immobile – Lazio: 27 Goals
Lautaro Martinez – Internazionale: 21 Goals
Tammy Abraham – Roma: 17 Goals
Giovanni Simeone– Hellas Verona: 17 Goals
Gianluca Scamacca – Sassuolo: 16 Goals
---
Top Assists
Without the people who give them the ball, how do the goal scorers score their goals? Typically, they won't, which is why assistance is as important as the previously discussed net finders. There is no shortage of playmakers in Serie A, so let's take a look at the top five from the 2020/2021 campaign.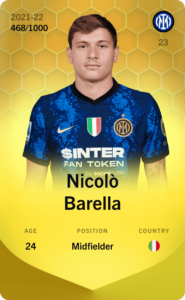 Domenico Berardi – Sassuolo: 14 Assists
Nicolò Barella-Internazionale: 12 Assists
Hakan Çalhanoğlu – Internazionale: 12 Assists
Sergej Milinković-Savić – Lazio: 11 Assists
Luis Alberto – Lazio: 10 Assists
Antonio Candreva – Sampdoria: 10 Assists
---
Top keeping
Every team's goalkeeper is the last line of defence, the difference between victory and defeat. It is safe to assume that having someone with more experience between the sticks will improve the chances of success. Here are some of the best goalkeeping statistics from the 21/22 season in Serie A.
Per-game saves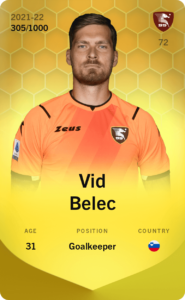 Vid Belec – Salernitana: 4.1 saves per game (Total saves: 88)
Guglielmo Vicario – Empoli: 4.0 saves per game (Total saves: 152)
Ivan Provedel – Spezia: 3.8 saves per game (Total saves: 116)
Lukasz Skorupski – Bologna: 3.5 saves per game (Total saves: 126)
Salvatore Sirigu – Genoa: 3.3 saves per game (Total saves: 123)
Clean sheets
The difference between a clean sheet on Sorare and your team's overall score can be huge. It's important to remember that a goalkeeper receives a decisive score if he keeps the ball out of his net (60 points minimum), which, in turn, gives defenders a score boost by 10 points. The goalkeepers on Sorare don't come cheap, so let's check out the guys who will give you valuable clean sheets.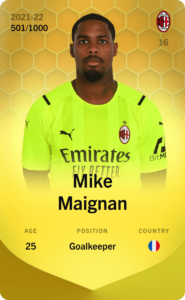 Mike Maignan – Milan: 17 Clean Sheets
Rui Patrício – Roma: 15 Clean Sheets
Samir Handanović – Inter: 15 Clean Sheets
David Ospina – Napoli: 13 Clean Sheets
Łukasz Skorupski – Bologna: 12 Clean
Wojciech Szczęsny – Juventus: 12 Clean Sheets
Discipline
When tempers flare on a pitch in the middle of the action, you will probably be seeing some of your players picking up cards – and that's not good news for your Sorare score. It is likely that you will find yourself screaming at the TV "Put your shirt on man you're going to lose points!" So to avoid your shirt swinging dirty playing bad guys let's look at who fell foul of the law the most last season in the Italian league.
Yellow Cards:
Gianluca Mancini – Roma: 16 Yellow Cards
Maxime Lopez – Sassuolo: 14 Yellow Cards
Ethan Ampadu – Venezia: 13 Yellow Cards
Stefano Sturaro – Genoa: 12 Yellow Cards
Bartosz Bereszyński – Sampdoria: 12 Yellow Cards
Nicolò Zaniolo – Roma: 12 Yellow Cards
Federico Ceccherini – Hellas Verona: 12 Yellow Cards
Red Cards:
Ethan Ampadu –Venezia: 2 Red Cards
Nicolò Zaniolo – Roma: 2 Red Cards
Leo Skiri Østigård – Genoa: 2 Red Cards
Roberto Soriano – Bologna: 2 Red Cards
Adama Soumaoro – Bologna: 2 Red Cards
Theo Hernández – Milan: 2 Red Cards
Kelvin Amian – Spezia: 2 Red Cards
New arrivals
Joaquín Correa – SS Lazio >>> Internazionale (Confirmed)
André Zambo Anguissa– Fulham >>> SSC Napoli (Confirmed)
Mathías Olivera – Getafe >>> SSC Napoli (Confirmed)
Martin Hongla – Royal Antwerp >>> Hellas Verona (Confirmed)
Mattia Zaccagni – Hellas Verona >>> SS Lazio (Confirmed)
Players to leave Serie A
Lorenzo Insigne – SSC Napoli >>> Toronto FC (Confirmed)
Pau López – AS Roma >>> Marseille (Confirmed)
Douglas Costa – Juventus >>> Los Angeles Galaxy (Confirmed)
---
Ready for your next Sorare challenge? Checkout our Sorare NBA site and learn how to master the world of fantasy basketball with our guides, scout reports and tips and tricks.
Special Sign-Up Offer
New Player Deal - Sign Up to Sorare now through us & Get a Free Card & VIP Access after 5 cards bought on auction.
Sign Up To Sorare Now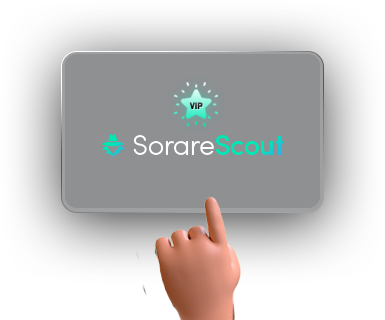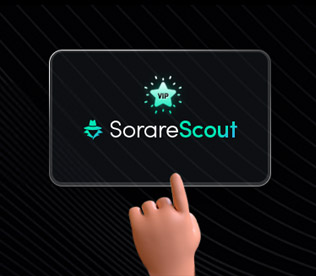 The content on this site is funded by the Sorare Affiliation platform. If you sign-up or refer a friend please consider doing so through our site. As a thank you will reach VIP status.
Read More About VIP Access