Top 5 Fantasy Football Games 2022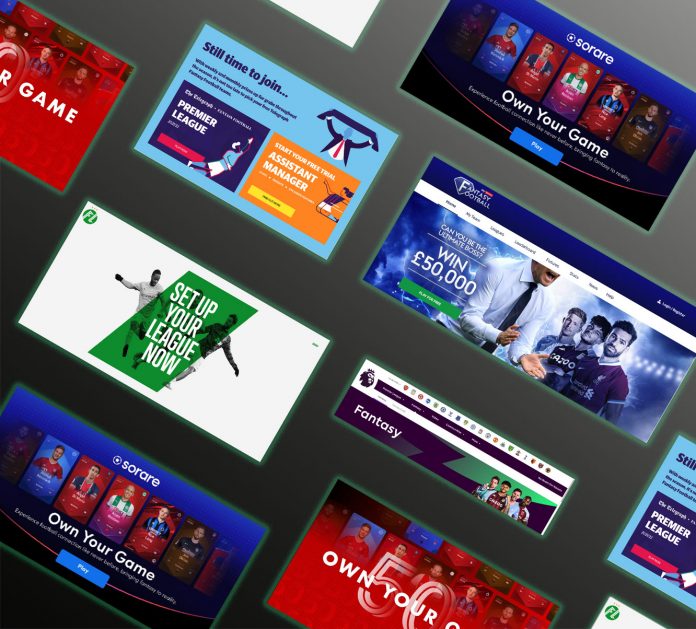 For many football fans including myself, football is a way of life, the baton has been passed down the generations and the responsibility of flying the flag for our club has almost become a religion.
What is Fantasy Football?
There are around 3.5 billion football/Soccer fans worldwide and the next match can not come around fast enough for us. So while we wait for our teams to play, how do we quench our thirst for football?
The answer for many is fantasy football. Various types of fantasy football are available and some are based on real-life performances with real players and teams, adding to the user's experience.
With fantasy football, you get to be the manager; you get to pick your players, use your knowledge, feel like you're part of the action, and gain bragging rights and sometimes prizes. Here is our guide to the Top 5 Fantasy Football Games out there.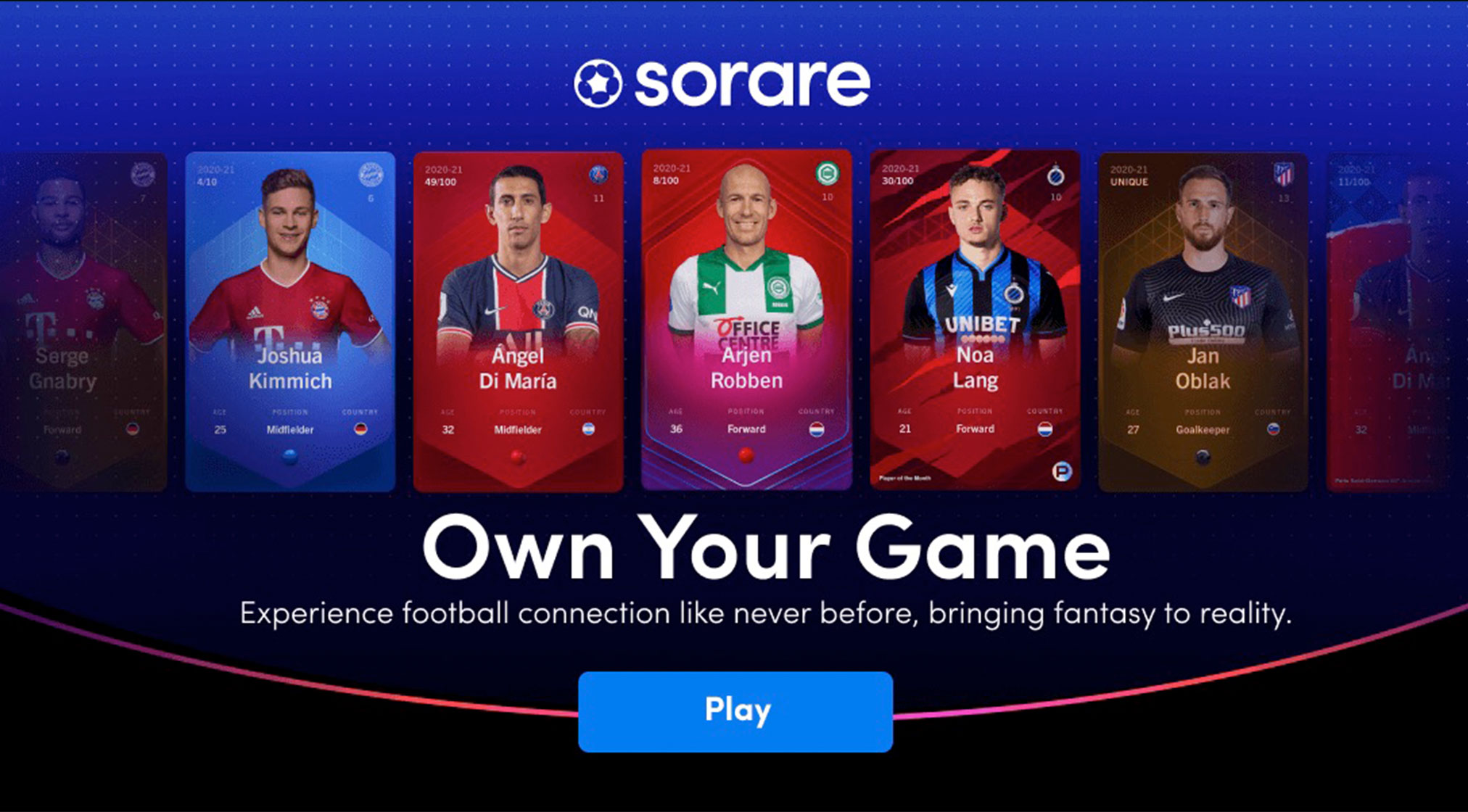 Sorare is one of the newest products on the market today and is arguably one of the fastest-growing. The rules are quite simple, and you can get started with no budget as Sorare offers a free pack of player cards that you can test out to see if you like it.
There are 215 clubs that are officially licensed by Sorare, from which you select 5 players to build your lineup.  1 x Goalkeeper 1 x Defender 1 x Midfielder 1 x Forward and one more outfield player to complete the 5.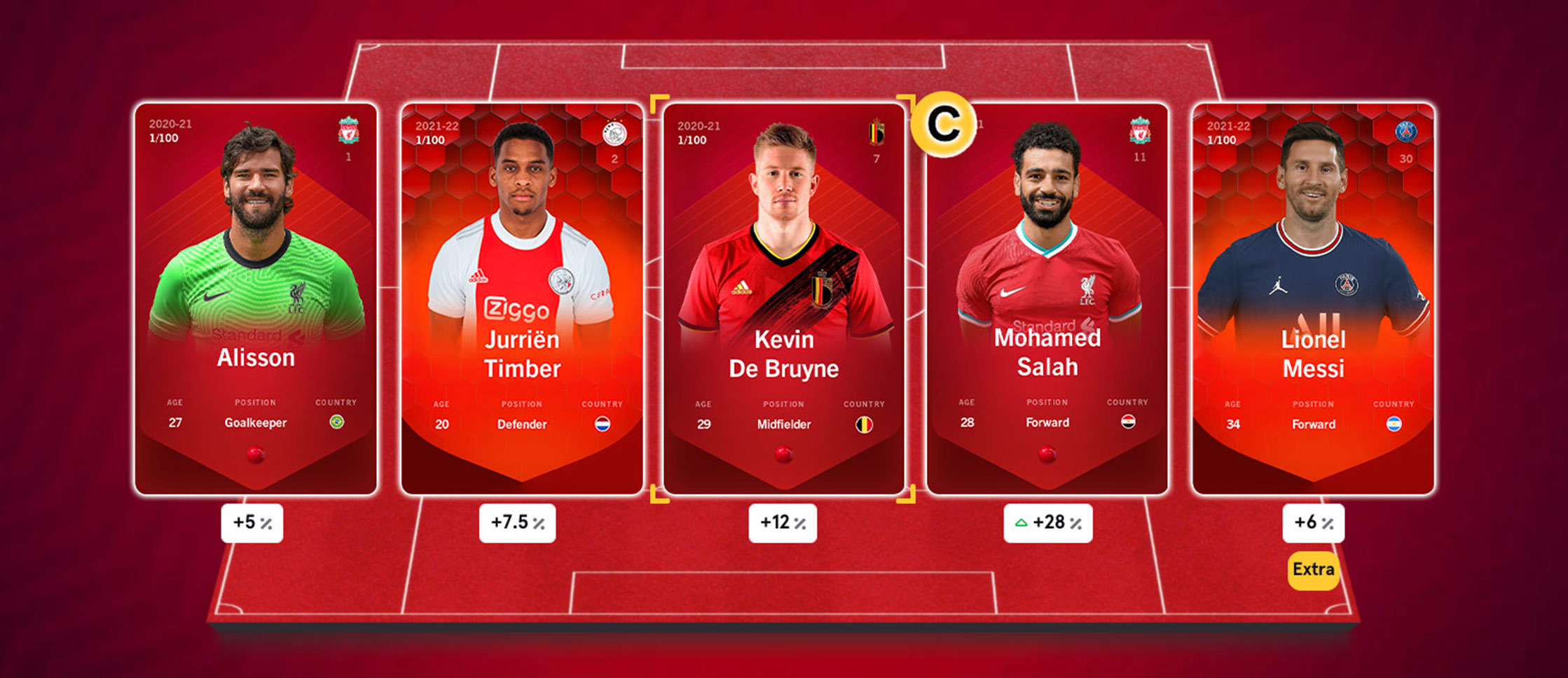 Scoring
Sorare's scoring matrix is driven by Opta, and it covers a wide range of attributes, so players do not have to be megastars to score well. Each player begins with a baseline score, and then points are added or subtracted according to how they perform in real life.
The system makes playing the game extremely engaging as it is much more advanced than the majority of fantasy football games. Each player can score a maximum of 100 points, and the manager with the best five players wins the top prize from each division.
All divisions are designed to give everyone a chance at winning, so you can start at the bottom (for free) and work your way up, expanding your teams as you progress. As long as you own the players and they're eligible for a particular division, you can enter an unlimited number of teams (1per division). This increases your chances of winning the twice-weekly events.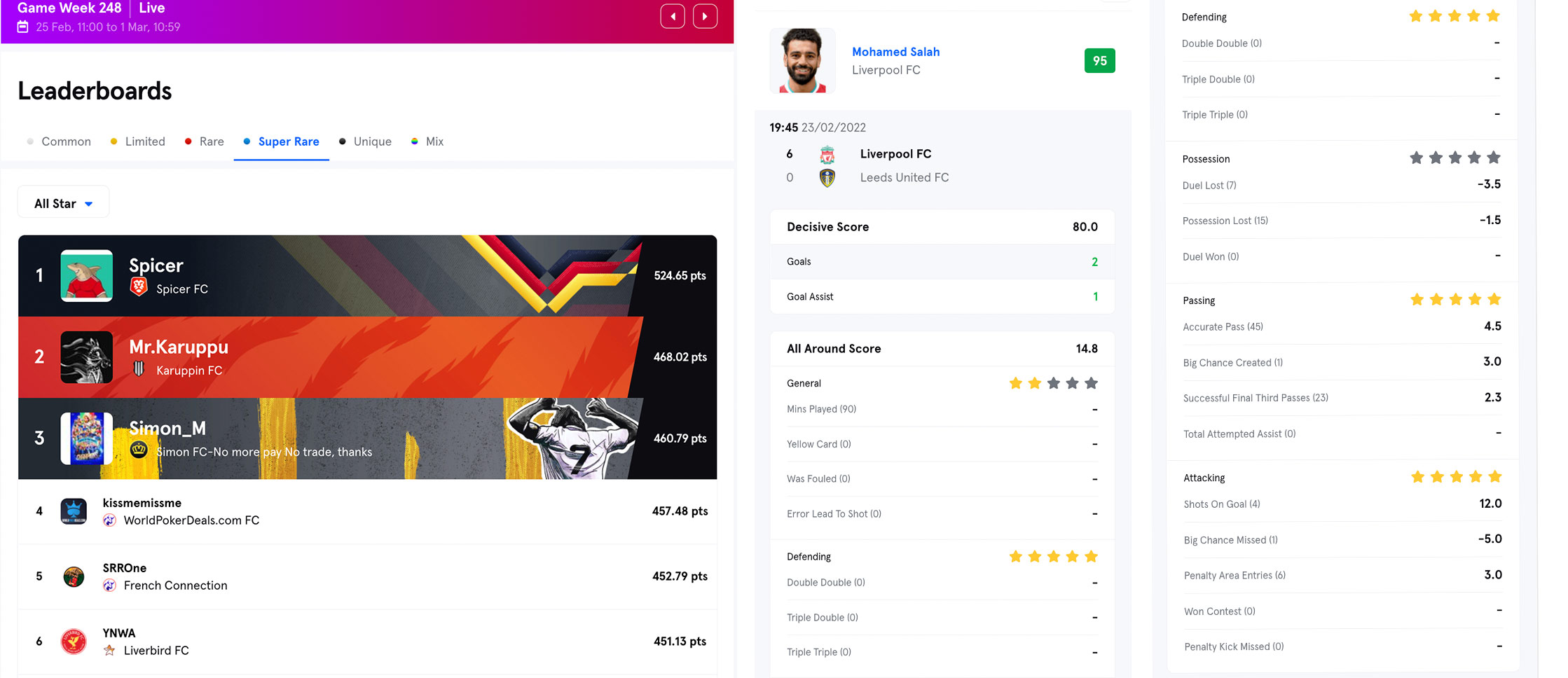 Prizes
Sorare has a dynamic reward system; this means rewards differ depending on the number of games played in a given game week. The rewards can be significant when all the leagues are open and many matches are played.
The top 3 managers are awarded ETH prizes as well as cards, which can be redeemed for cash or used to enhance your teams. Those who are not placed in the top 3 compete for card rewards, which are tiered, so the better you do, the better the card you get.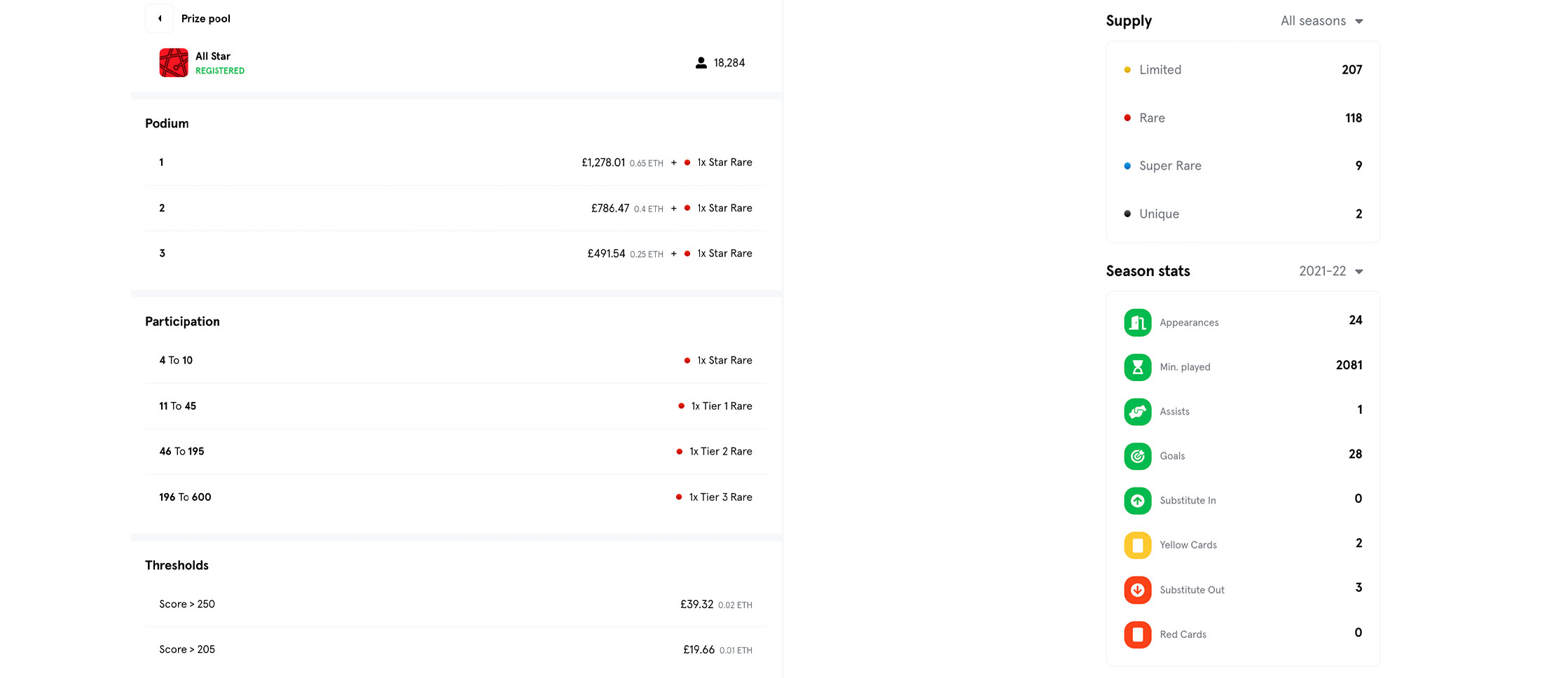 The cards you own can either be played in global all-stars, or you can play them in a set region like Europe or Asia if they all qualify. In addition to this regional system, cards are limited to a certain amount each year, allowing for more dynamic, strategic gameplay across the game weeks.
Throughout a season, players are slowly released onto the platform in varying scarcities with the starting bid for limited edition cards being £0.39 (price correct at the time of writing).
If you use our link, you'll receive 1 free limited card when you buy your first five at auction
Sorare is unique in that if your players are not successful on a certain week, you still have them available to play the following week. The cards you buy are yours to keep, you can play them, collect them, sell them, or trade them all  thanks to blockchain technology
The Sorare game week starts on a Friday, covers the weekend games, and closes on a Tuesday, at which time the next week opens, allowing you to compete in the mid-week games. So that's 2 game weeks in one week. You can join at any time, and the game never ends.
Positives:
Lots of prizes twice a week
Multiple entries
Not limited to Premier League
You own your cards (you can buy, sell and trade them)
Drawbacks:
Relatively unknown
Not every team is licensed yet
blockchain technology
No app yet
2. Fantasy Premier League
Managers have a budget of £100.0m to spend on an initial squad of 15 players. The squad includes two goalkeepers, five defenders, five midfielders and three forwards. Up to three players can be chosen from anyone Premier League club.
Each Gameweek, managers are required to choose a starting XI from their 15-man squad before the deadline. Any formation can be used as long as it includes a goalkeeper, at least three defenders, at least two midfielders, and at least one forward. The deadline is always 90 minutes before the first kick-off time of the gameweek.
Scoring 
Points are awarded to players for goals, assists, saves and clean sheets. Additionally, players can earn Bonus Points (BPS) if they are among the top performers in a particular match. A team's points will be determined by its 11 starting players. However, if a starting player does not appear for their club, the first player on your bench will be counted instead. The same process also occurs if two or three starting players miss a game. Managers must select a captain and vice-captain for their XI each week. The captain's score is doubled, but if the captain does not play in the Gameweek, then the vice-captain's score is doubled.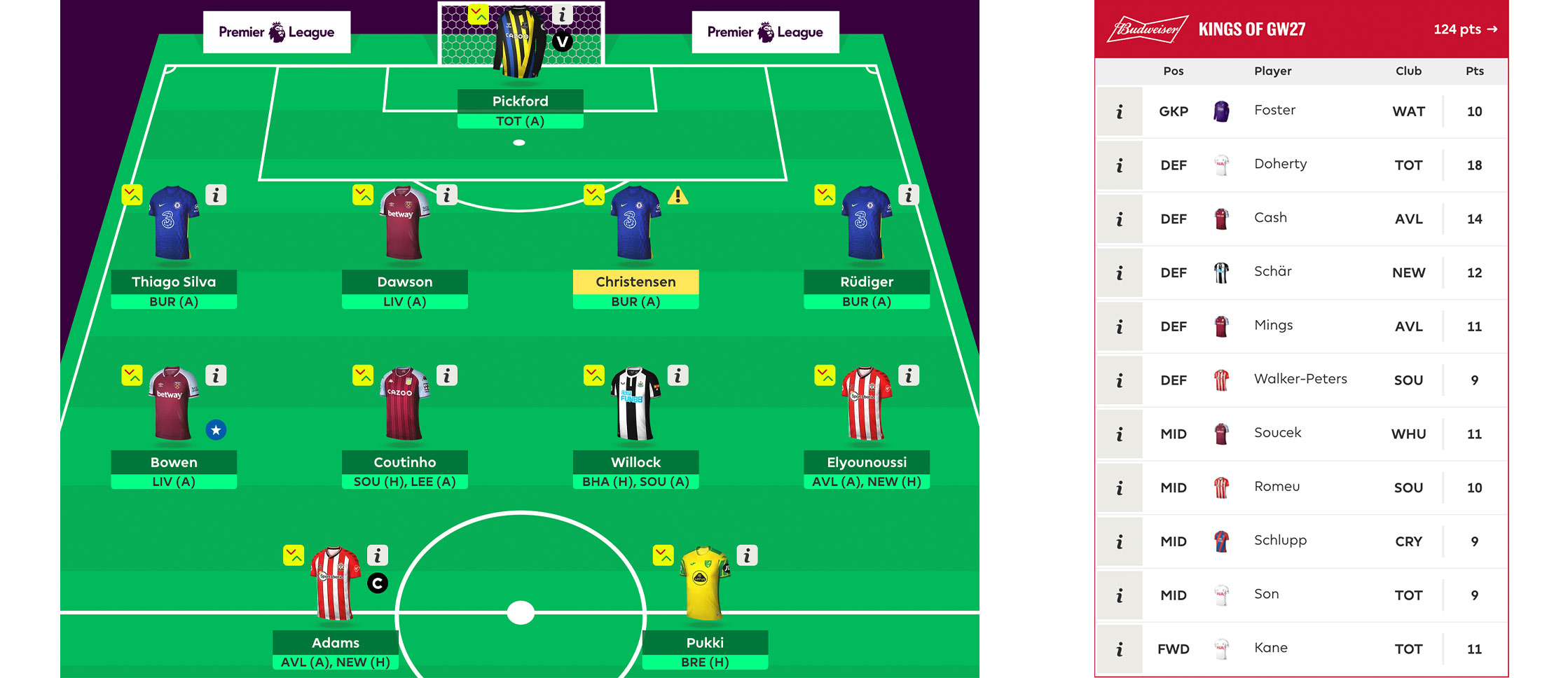 Prizes
Prizes range from an FPL t-shirt, stress ball, pen, pad and key ring up to a 7-night break in the UK including VIP hospitality at two 2022/23 Premier League matches
Positives:
Easy to play
Free to play
Plenty of content
Premier League
A large number of users
Drawbacks:
The odds are against you (7million users)
Basic scoring matrix
Bit monotonous
Limited English Premier league
The size of the squad and gameplay are limited
3. Fantasy League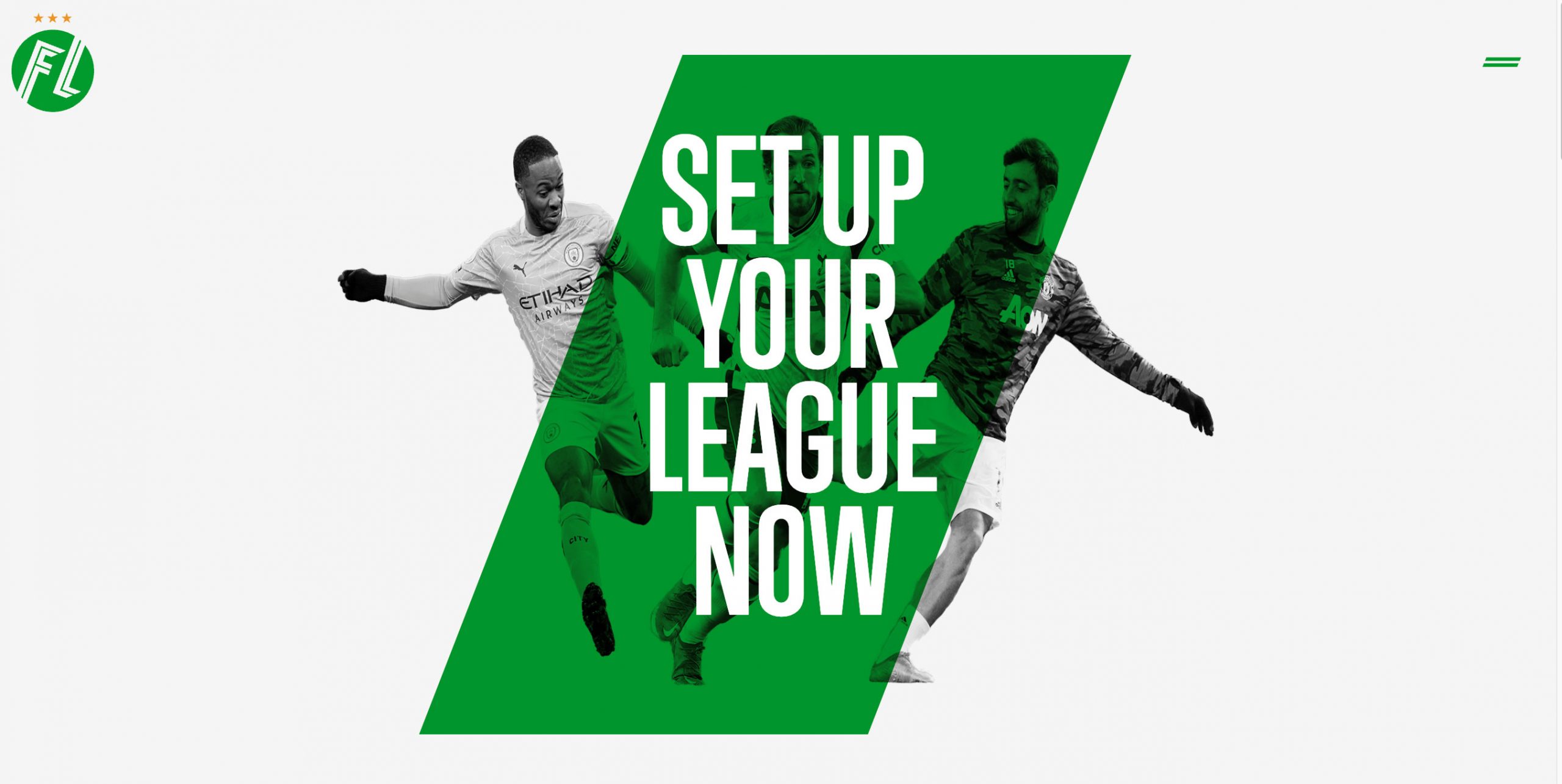 In Fantasy League, you invite a small group of your friends to participate in a season-long league competition, where each player has a fantasy budget and you bid against each other to acquire the best players. This game has three versions with varying rules, regulations, and pricing
Managers join mini-leagues of 5-16 managers each with a budget of £200m and then bid against one another online or at a personal meet-up. A player is awarded to the highest bidder, so no two managers can have the same player, each manager can only have two players from the same club.
Scoring 
There is a simple scoring system in which goals, assists, appearances, clean sheets, and goals conceded are counted towards your final score.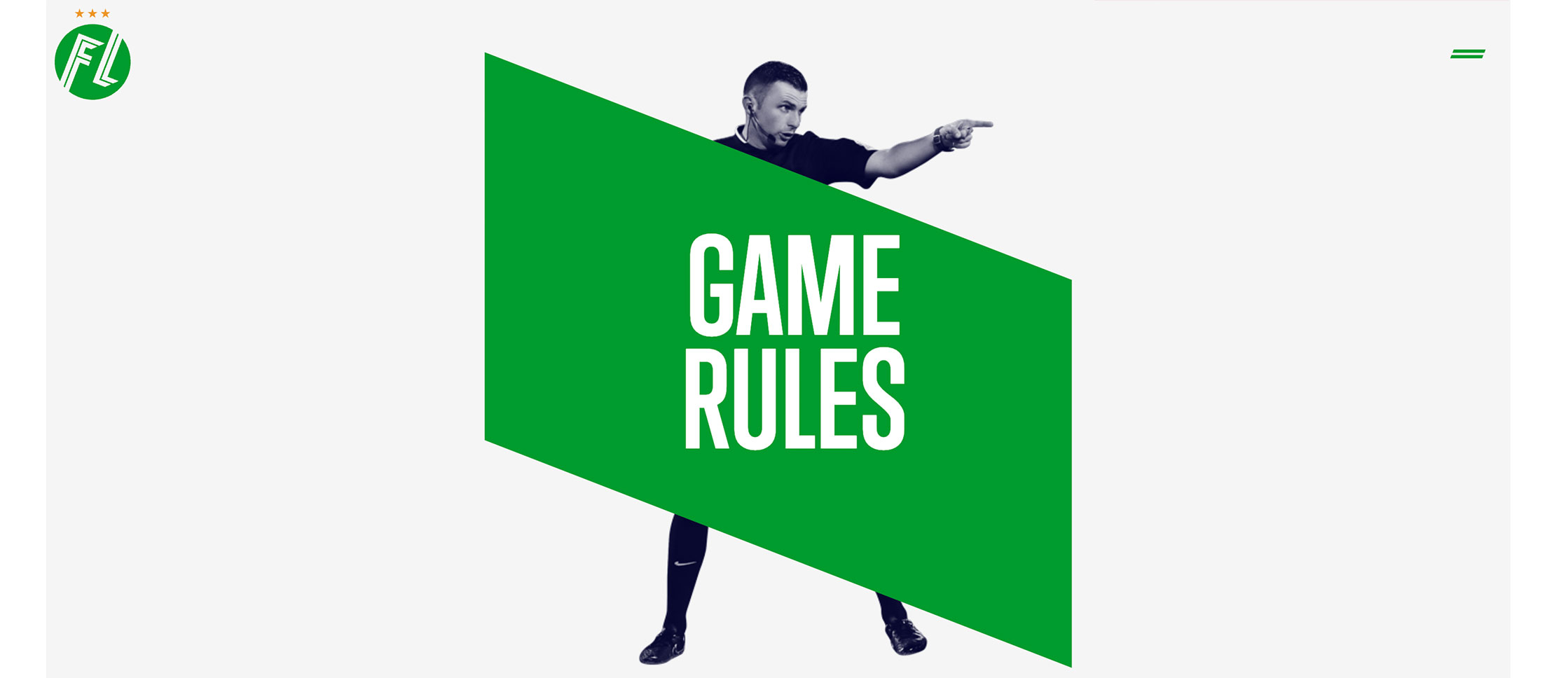 Prizes
Neither the novice nor the pro versions of Fantasy League offer prizes, but the legend version provides medals or lapel pin badges as a prize
Positives:
Person-to-person play with people you know
Low cost (10 to 30 pounds per manager)
A player is limited to one per manager
A social auction that brings people together
Bids sealed
Drawbacks:
A limited number of competitors
Basic scoring matrix
No rewards/prize
Only Premier league
The size of the squad and gameplay are limited
4. Telegraph Fantasy Football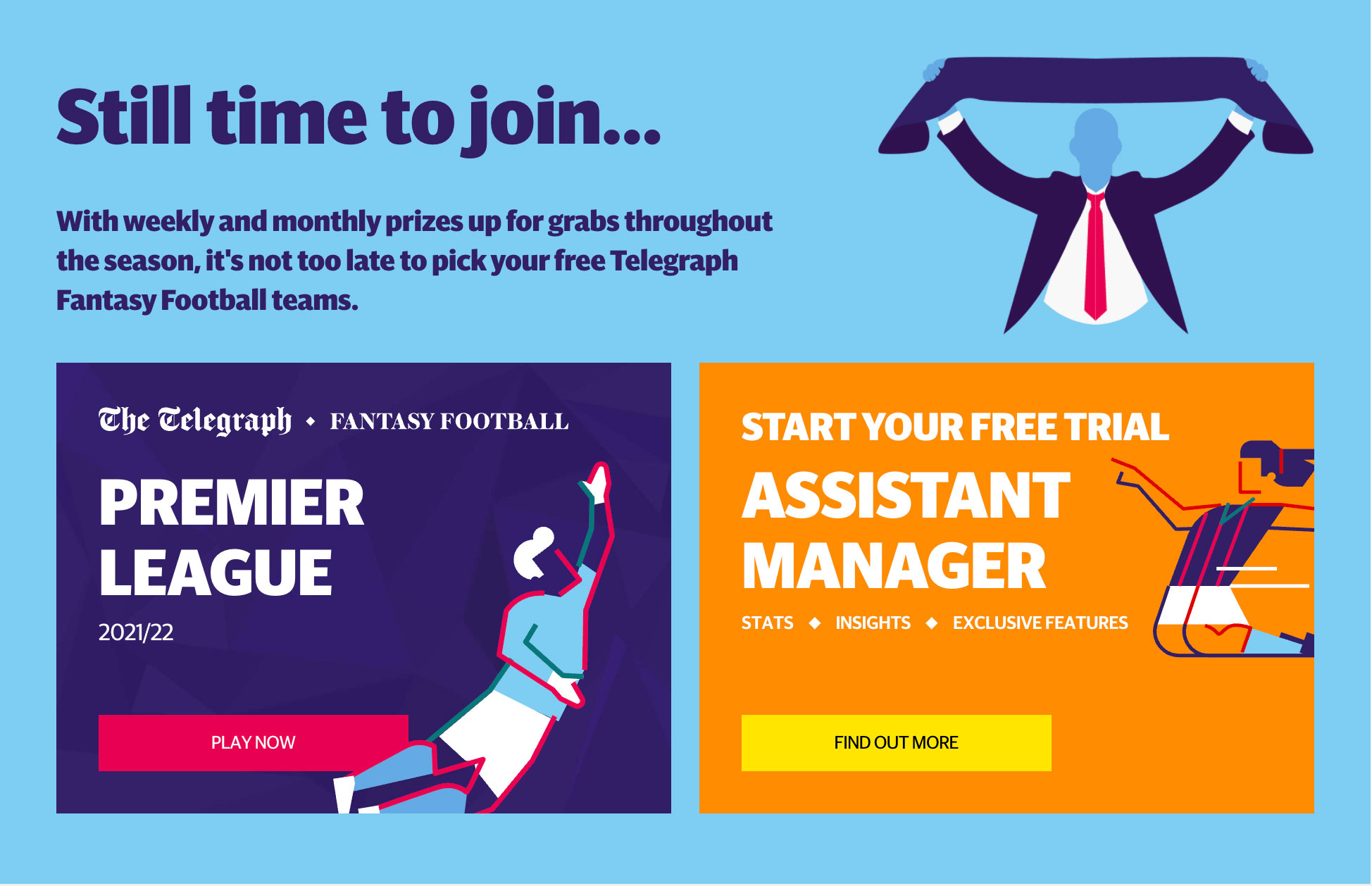 The Telegraph Fantasy Football game challenges you to put together a team of 11 players from a £50m budget using one of seven formations while collecting fantasy points based on their Premier League and FA Cup performances. There are no fees for playing, and you can play in private leagues, public leagues, or both. You can enter up to 5 free teams. Each week's top manager wins £50, while the season champion takes home £5000.
Scoring
In this game, the objective is to score as many points as possible throughout the season. It is quite simple and based on several factors, including appearance, goals, penalties, red/yellow cards, amongst others.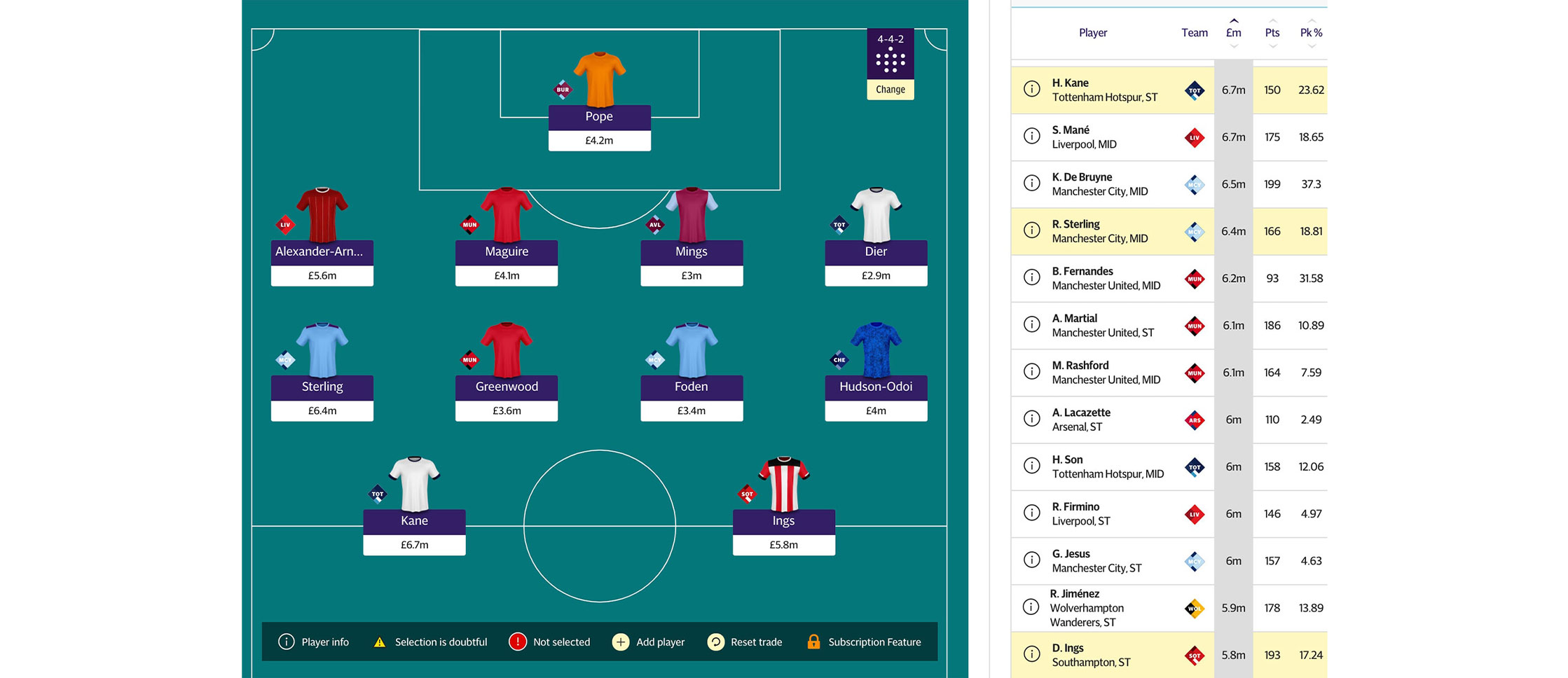 Prizes
For the Premier League edition of Telegraph Fantasy Football this season, more than £10,000 is up for grabs. Prizes are spread over the weeks, and the overall winner receives £5,000.
Positives:
Free to play
Simple rules
Play against your friends
Weekly prizes
Multiple entries
Drawbacks:
Winning is extremely difficult
It is not possible to start mid-season
Each season is a fresh start
Basic scoring matrix
Premier league only
5. Sky Sports Fantasy Football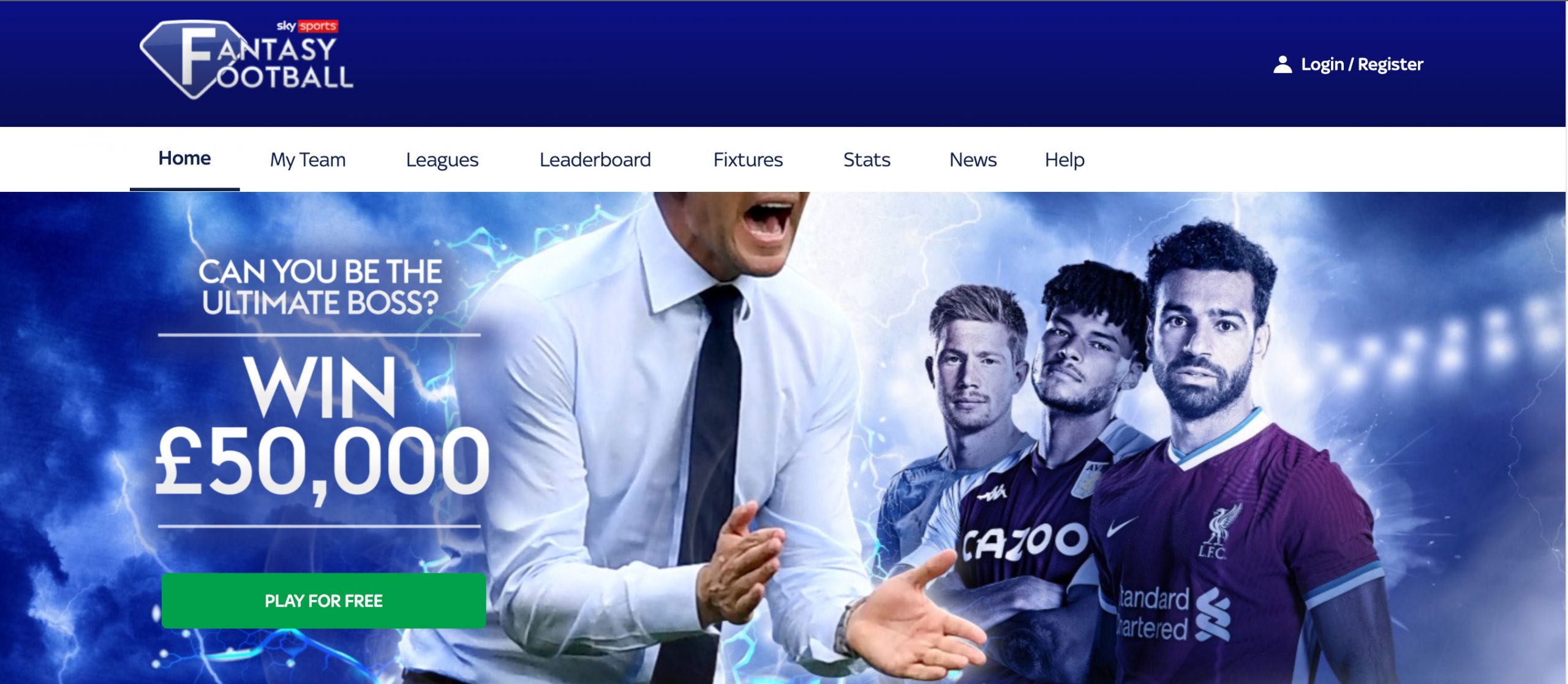 Select 11 players within the £100m budget. Choose a new captain for each game day to earn maximum points. You get 40 transfers for the season with a maximum of 5 per game week. Transfers can be made up until the first kick-off of each game day.
Play with friends in paid or free leagues, find a league to your liking using the search option, or join our larger public leagues. Scores are based on player-specific analysis using the official premier league stats provider, Opta.
Scoring
In this game, the objective is to score as many points as possible throughout the season. It is quite simple and based on several factors, including appearance, goals, penalties, red/yellow cards, amongst others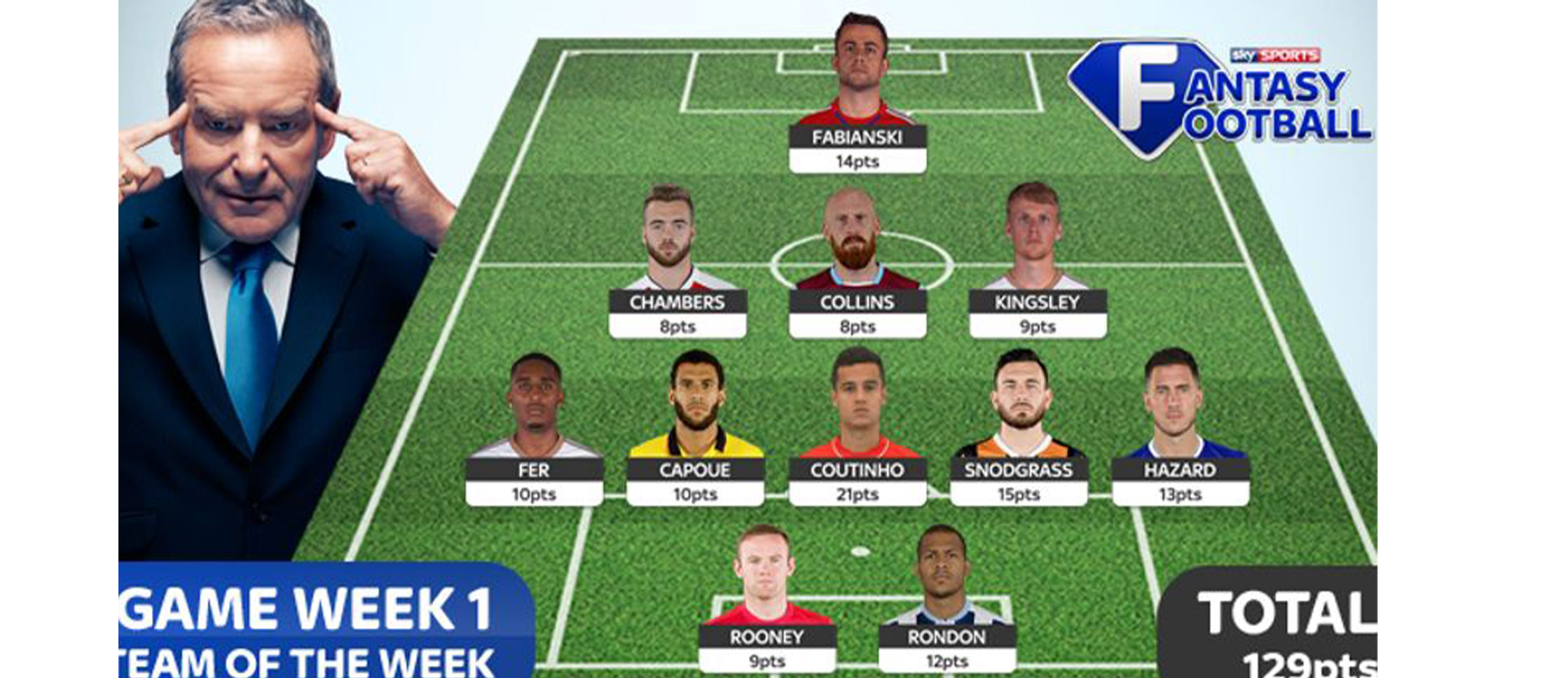 Prizes
There are games consoles and cash up for grabs, and the overall winner will receive £50,000, while the fifth-place winner will receive a game console of their choice
Positives:
Free to play
Simple rules
Play against your friends
Play against pundits
Large prizes
Drawbacks:
Winning is extremely difficult
Not many prizes
Each season is a fresh start
Basic scoring matrix
Premier league only
There is something for everyone to try in these top 5 fantasy football games whether you're a complete beginner or a football encyclopedia you are sure to find something that piques your interest. With our list, you can find games that are suitable for all budgets and see the variety of prizes on offer. Whichever fantasy football game you decide to choose, we hope you enjoy. Good luck!
---
Ready for your next Fantasy sports  challenge? Check out our Sorare NBA site and learn how to master the world of fantasy basketball with our guides, scout reports and tips and tricks.
Special Sign-Up Offer
New Player Deal - Sign Up to Sorare now through us & Get a Free Card & VIP Access after 5 cards bought on auction.
Sign Up To Sorare Now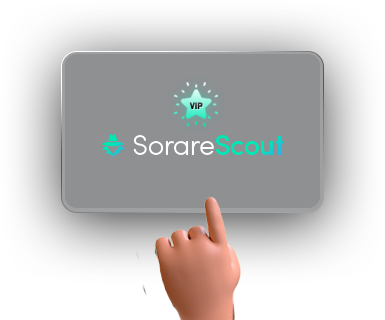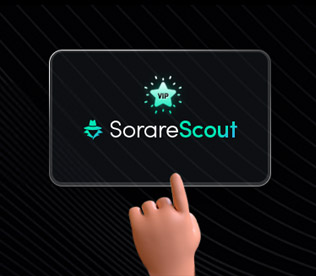 The content on this site is funded by the Sorare Affiliation platform. If you sign-up or refer a friend please consider doing so through our site. As a thank you will reach VIP status.
Read More About VIP Access