The Sorare App - The Complete Guide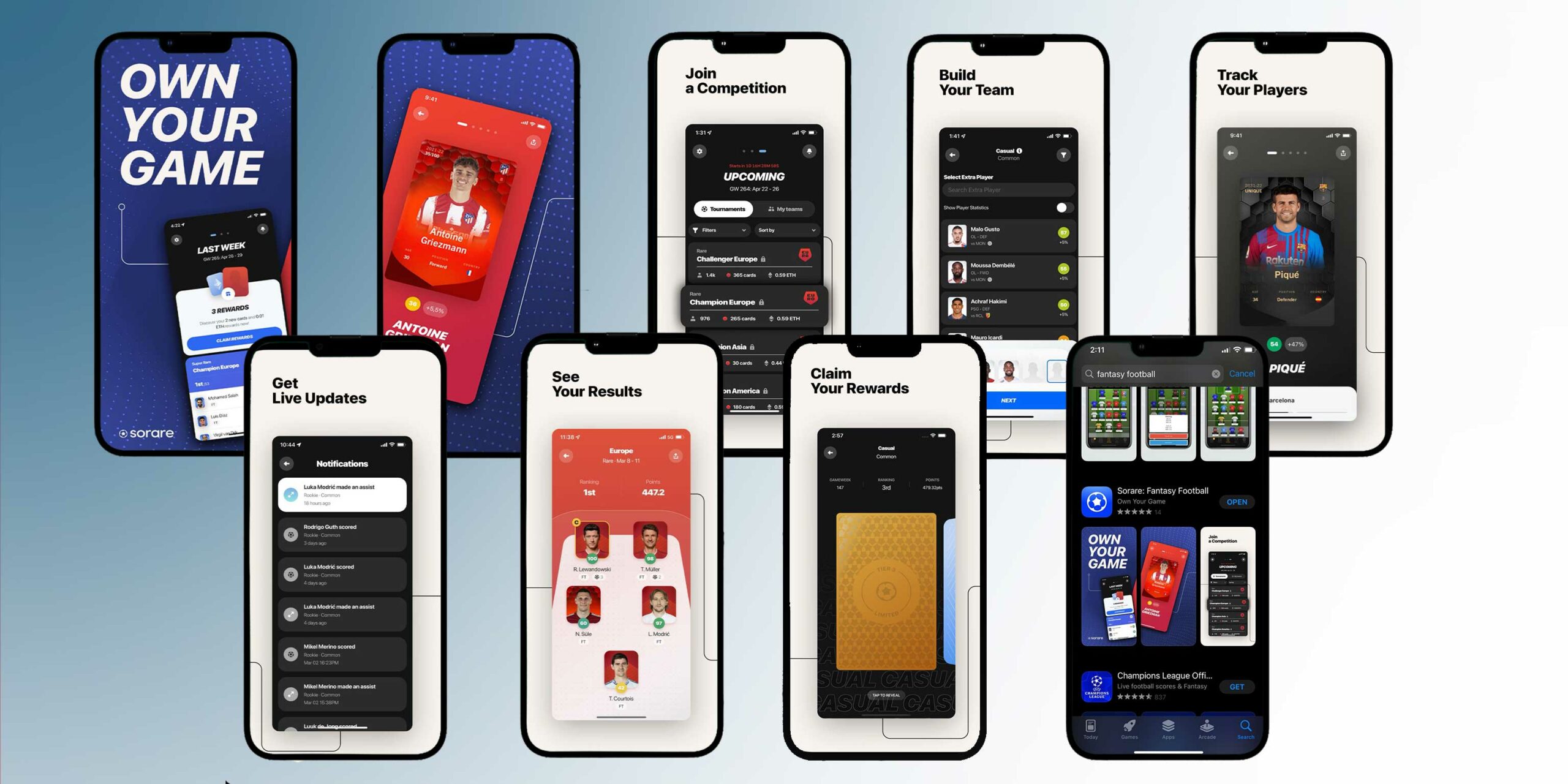 It has been long-sought by the Sorare community to obtain a dedicated  App to enhance their overall Fantasy Football experience, and at long last Sorare has listened and produced the Sorare App
After a month of Beta testing, Sorare has released its long-awaited application for IOS users. In this article we will explore some of the exciting features the App offers and discuss how or if it will change how we interact with Sorare on a daily basis. As well as giving the Android Sorare users a sneak peek ahead of their launch which is said to be just around the corner.
IOS Beta testing: 29 March 2022

IOS available in App Store: 04 May 2022

Android Beta testing: Estimated July 2022

Android App available: Estimated Aug/Sep 2022
As you see Sorare have said there will be a delay with the Android version of the Sorare App. This is frustrating for Android users but let's take a look at what this very first version of the Sorare app is all about.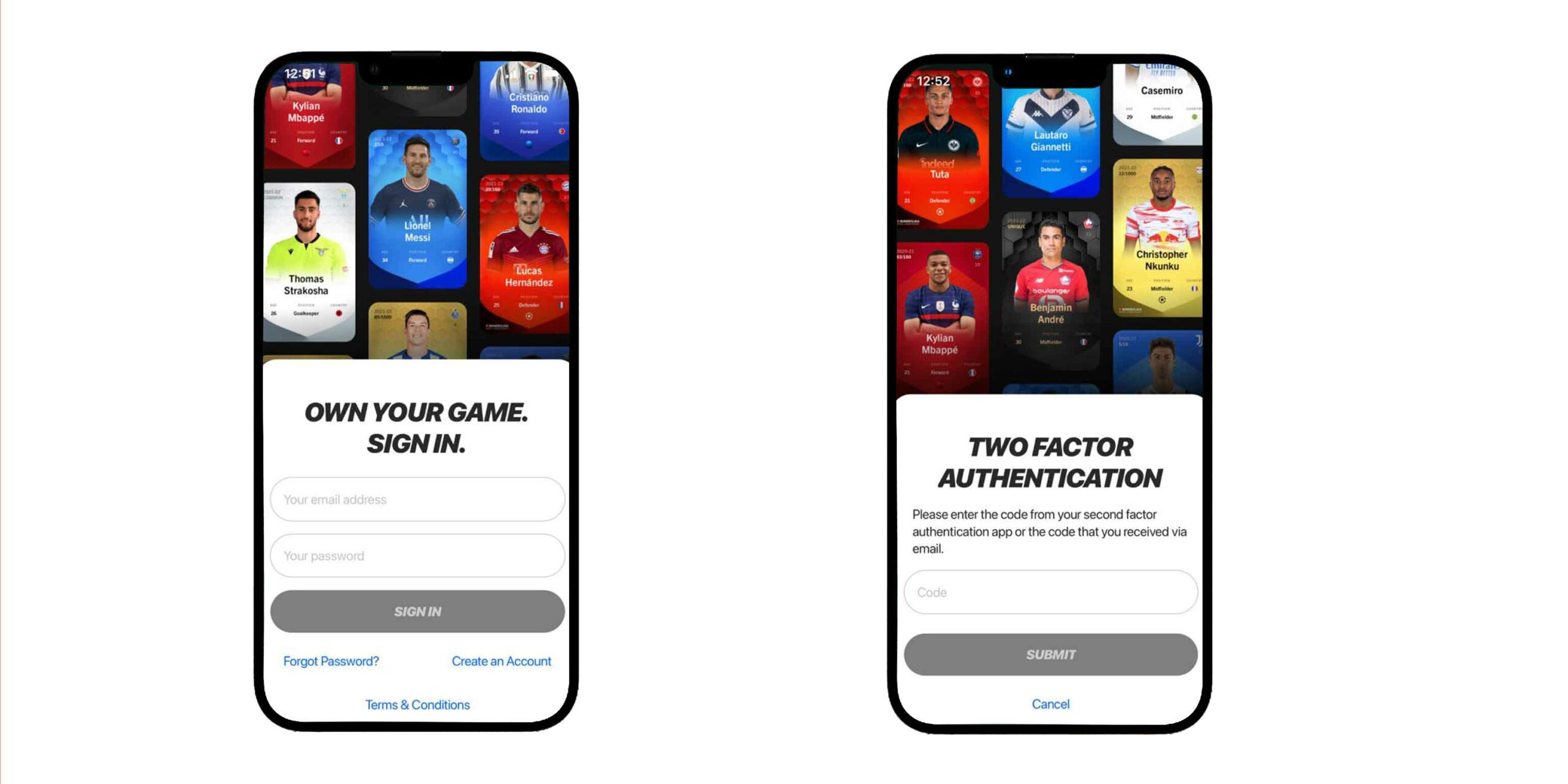 First of all, the login pages are fairly straightforward with email followed by password then two-factor authentication. We also have the Ts&Cs, forgotten password and the ability to create an account. There isn't much else I can say here other than the fact that I've been using the app for over a week now and have only had to sign in once, whereas before the app I would have had to do so ten times a day. Bonus!!
This week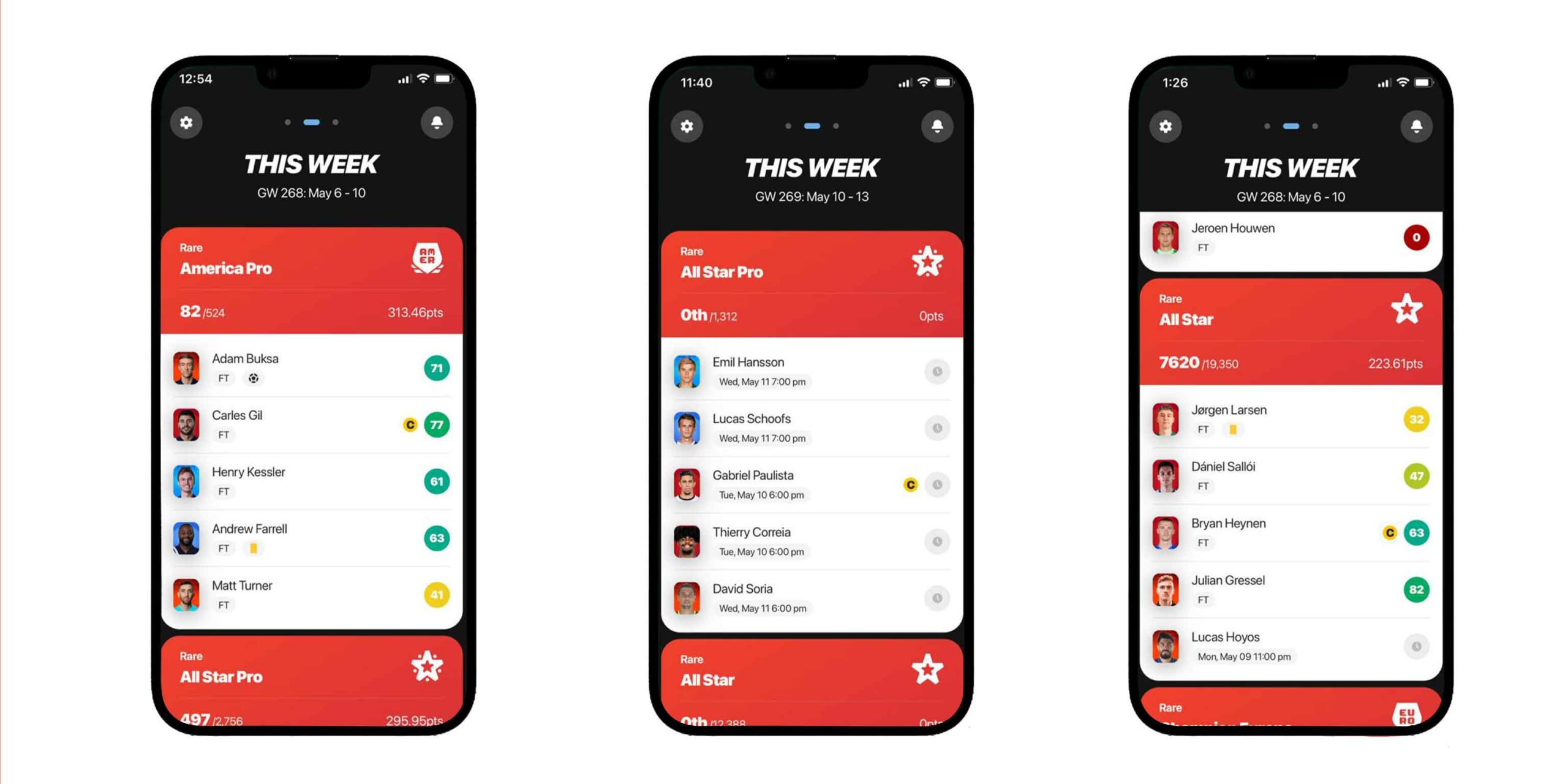 The App opens with a preview of the current week's games. As I scroll from one game to another, I can see my overall score, the scores of my opponents, and my position in the competition.  Also, there are some small icons that correspond to decisive actions like goals and assists, and I can also see my captain. Both the date and time of my games are displayed, so it's simple and effective.
Last week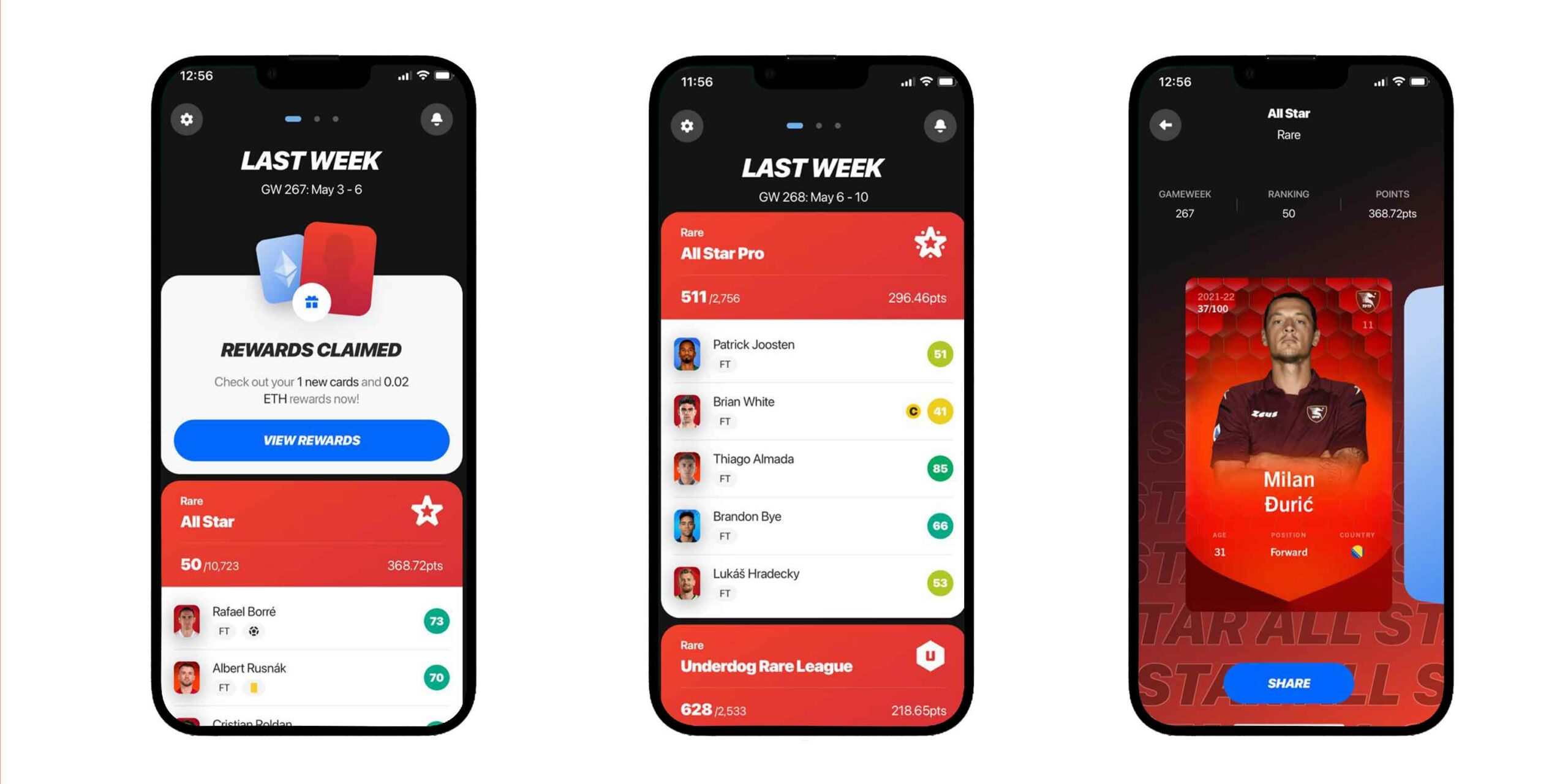 With a quick swipe to the left, you'll see last week's results. All of them are accessible and I can instantly see how my teams fared my players final scores, the scores of my opponents, and my position. The review of the rewards I claimed  are also visible.  By clicking there, I can see who won and share my glory on the usual social media outlets. Again It's simple yet effective.
Upcoming 
Swiping to the right takes you to the upcoming page. All the Tournaments I am eligible to enter are listed here, as well as how many people have entered so far and what prizes are available. We see some filters here to take a closer look at where your strengths as a gallery are and where best to place cards.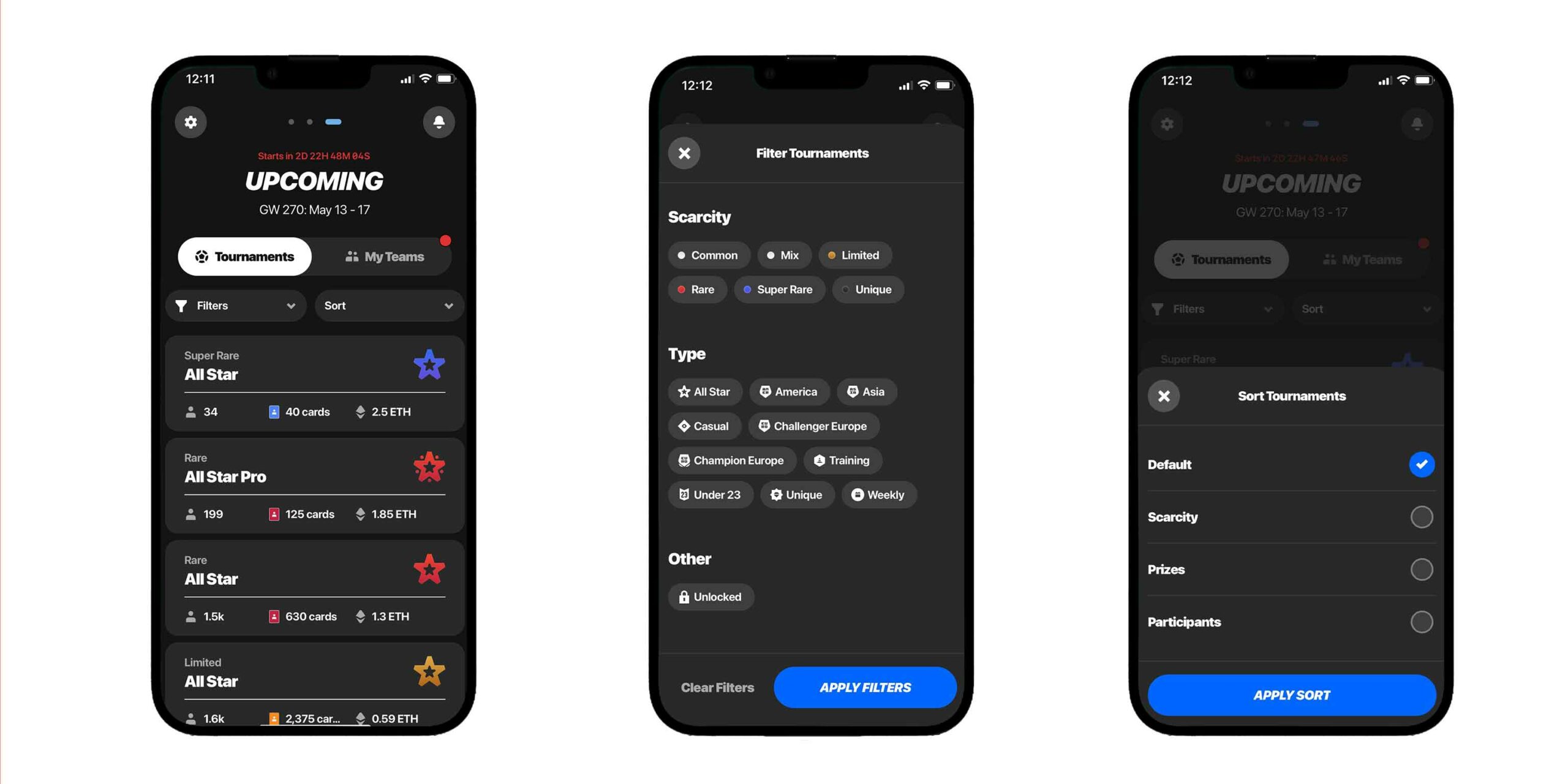 When I click on the tournament I'm interested in, five empty slots appear that I must fill in order to participate. The list of players in my gallery can be viewed and I also have a search bar at the top for convenience. This screen shows the mug shots of my players, their names, teams and positions, as well as a snapshot of their recent performance and the percentage of XP they will receive.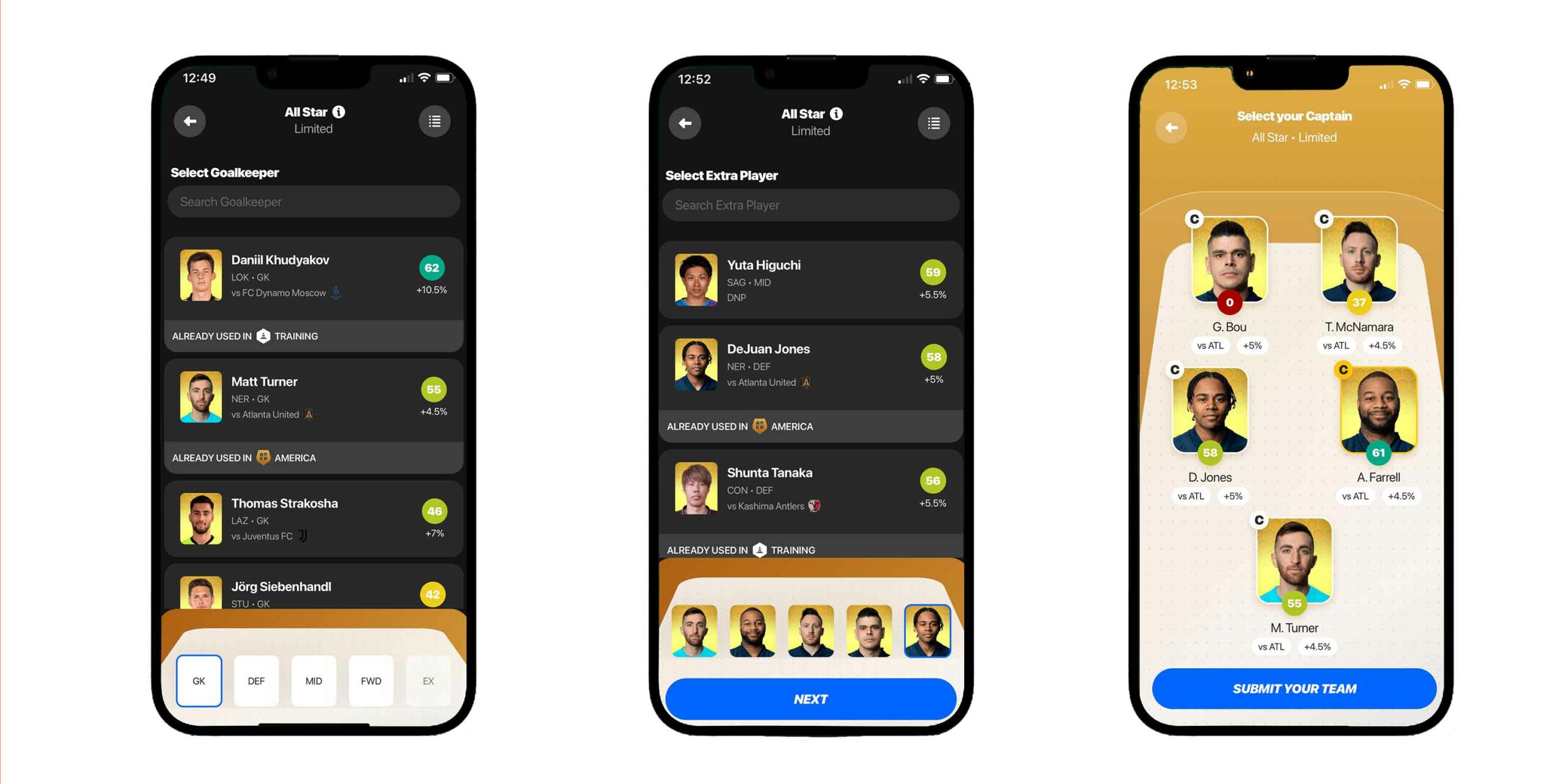 Once your team is selected, you just choose your captain, submit your team and you're ready to go.
My Teams
Next on the upcoming page, you will see a tab on the top right titled My teams. Click here to find out all you need to know about the football you're going to be involved with this week. As well as my lineups, I can see the date and time of each game, the number of players I'm competing against and a handy green tab at the top to confirm that I am registered.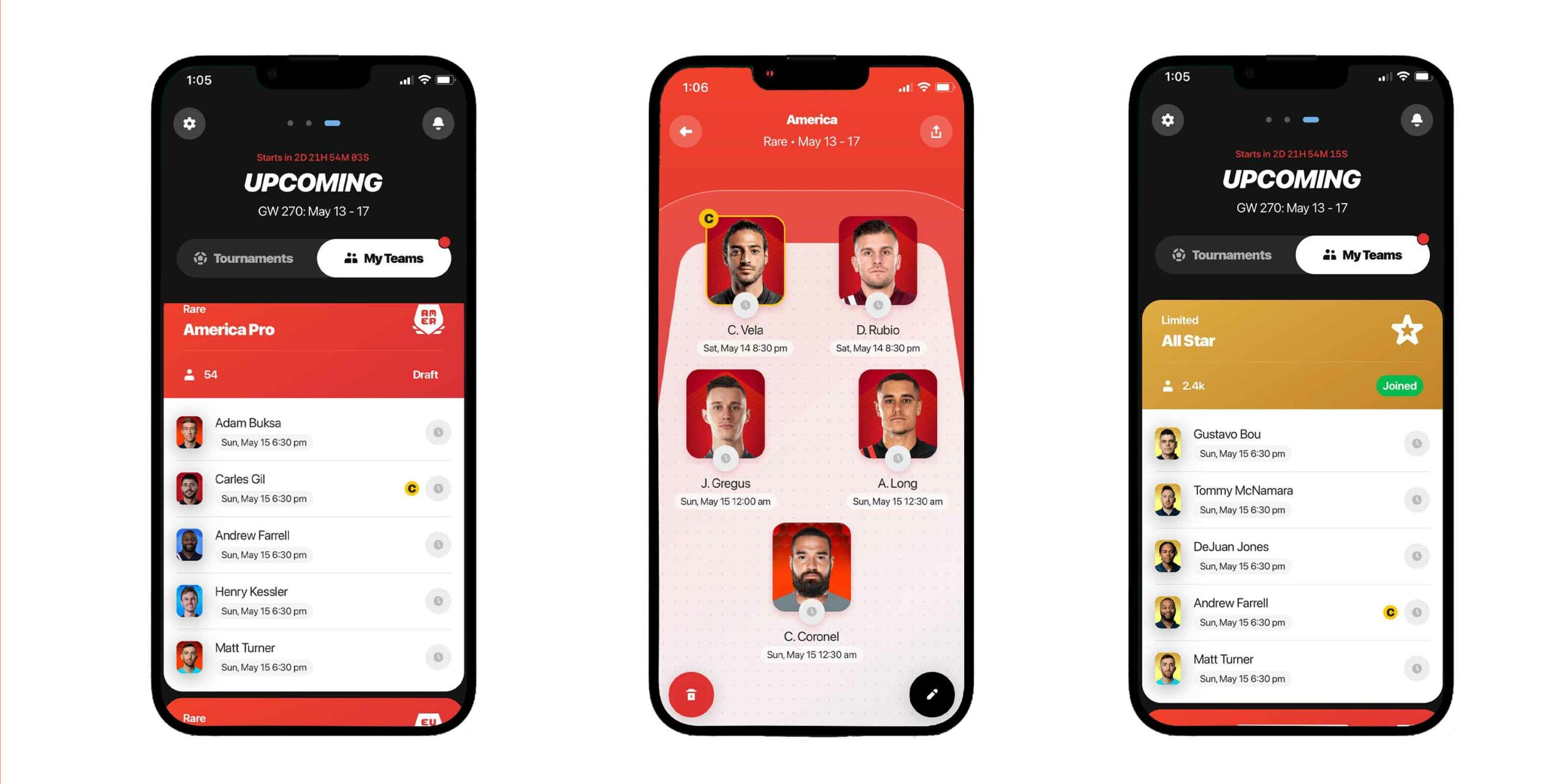 ---
Other cool features 
Live performance updates
The app allows you to see how you preformed in the last gameweek, how you are doing in the current gameweek, and enter lineups for next week. Besides providing player information, the app allows you to take a close look at them in real time, including who they are playing, how they are playing, and any decisive actions they are making.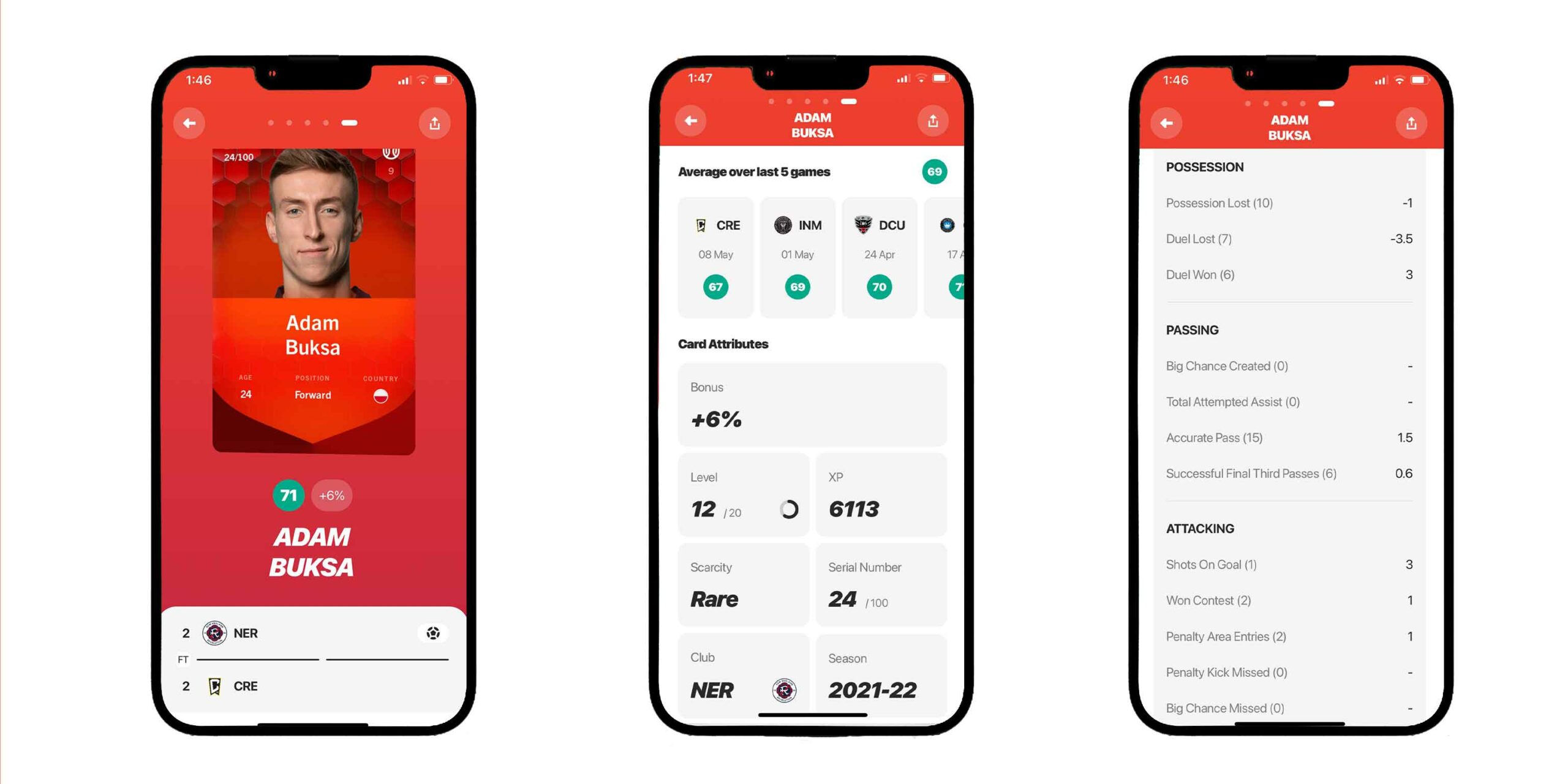 It also allows the user to study the players form before choosing them for a line-up. You can look at their last five scores, a detailed analysis of their overall performance, and view these stats change while watching live games.
The Reveal
The Reveal is one of the unique features the app offers and is something you can get from the desktop version.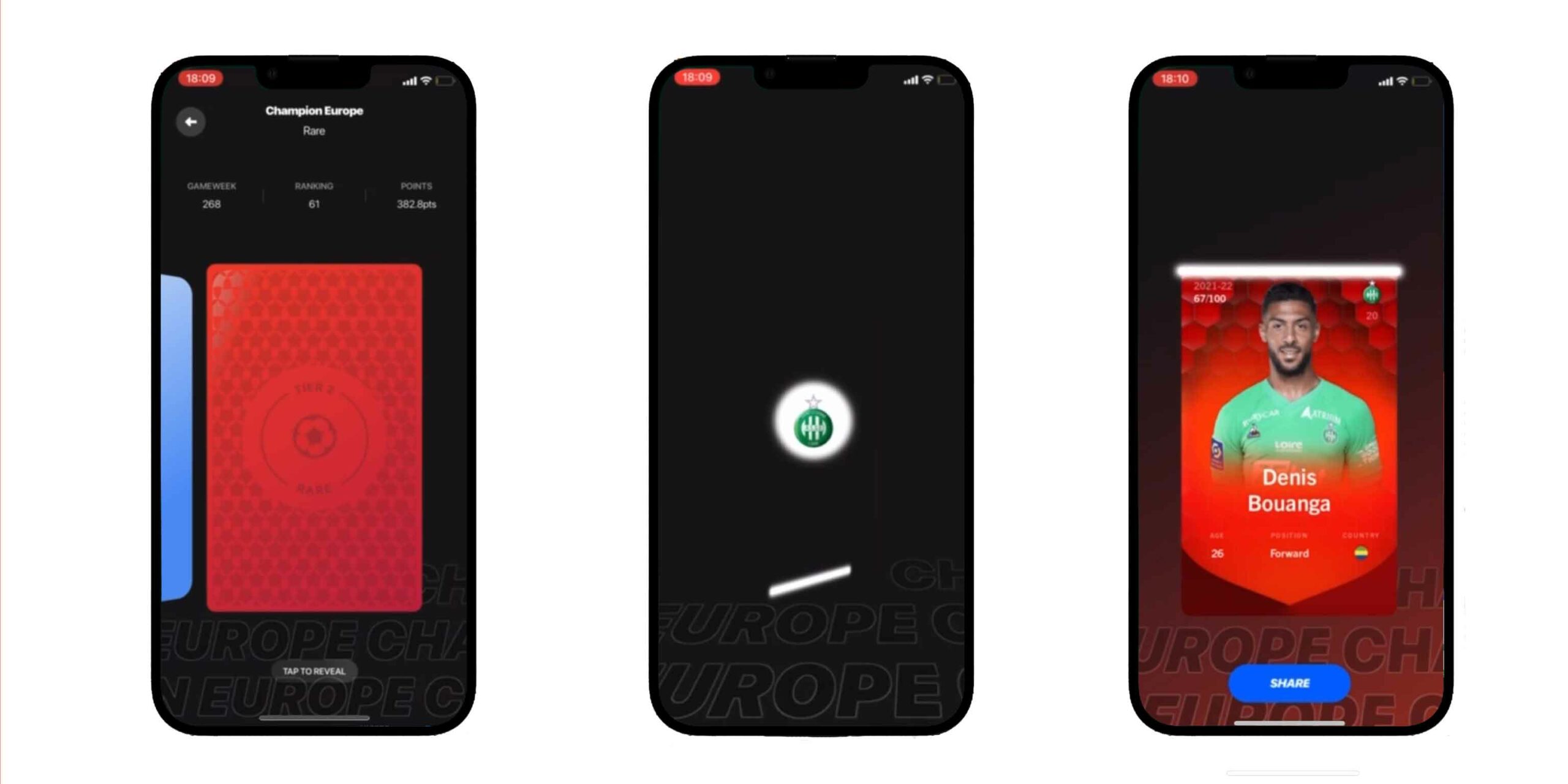 Rewards are revealed in the app using a cool new method that builds tension and enhances the overall reward experience. The animation shows you the reward information slowly. The tier is revealed first, then the club and then gradually the card from bottom to top is revealed.
What does this mean for Sorare and its users? 
As mentioned above the app has been something that has been long awaited by the community and now it's here, albeit in its simplest form. A new app to tell our friends about is great, and now that it is available on the app store, anyone searching Fantasy football can find it, but Due to the lack of purchasing functionality, I am not sure whether this app alone will be able to attract new users and keep them active.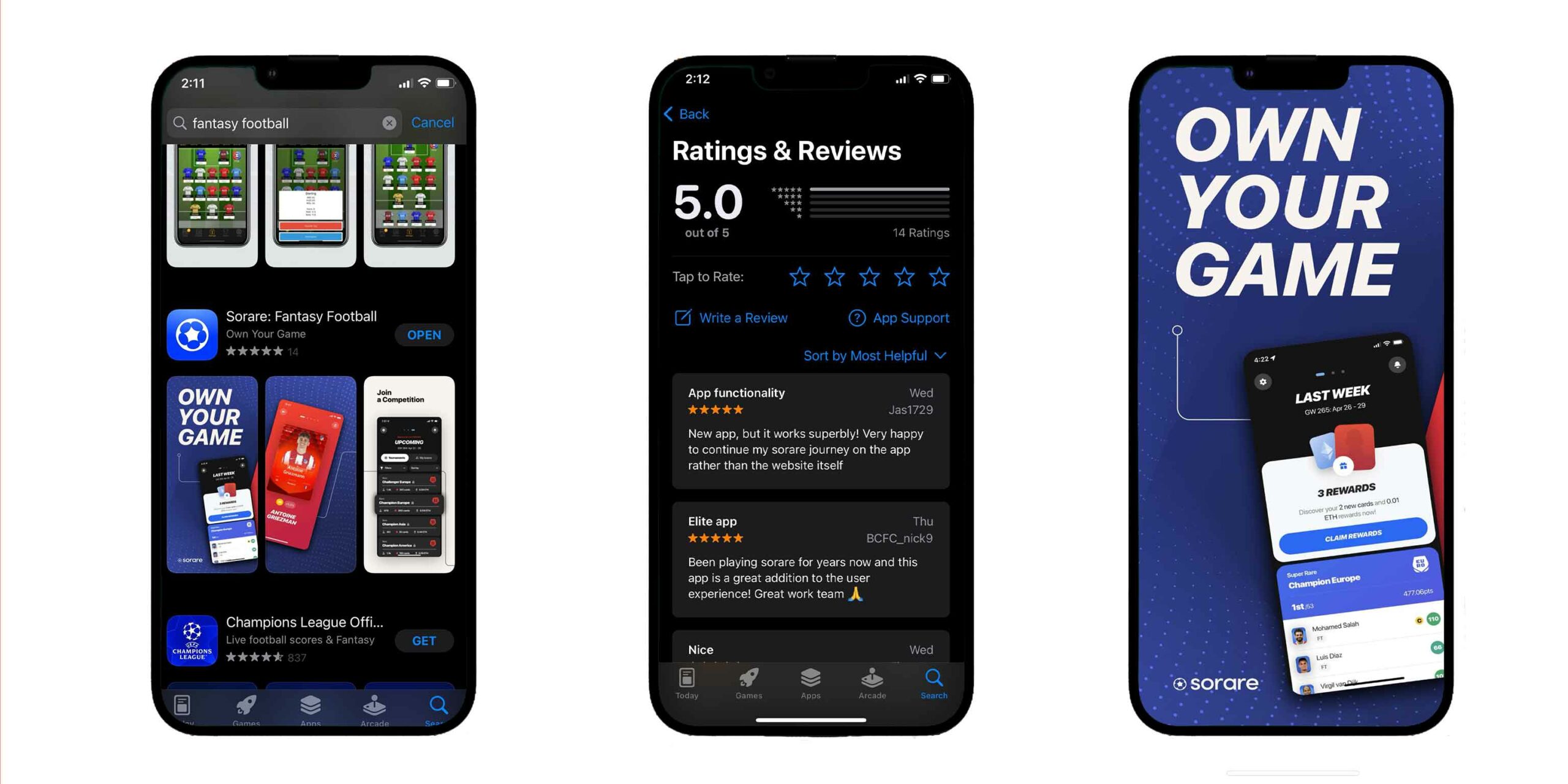 It's a useful tool for a current player who already has cards to submit and has a good understanding of the game and its rules. It is quite basic at the moment, and there is still a lot of room for improvement. As for new users its not going to benefit them quite as much as they will still have to buy their players using the Sorare website plus they won't receive free limited edition card when they buy 5 at auction as they would by using one of the affiliation links that are out there.
Special Sign-Up Offer
New Player Deal - Sign Up to Sorare now through us & Get a Free Card & VIP Access after 5 cards bought on auction.
Sign Up To Sorare Now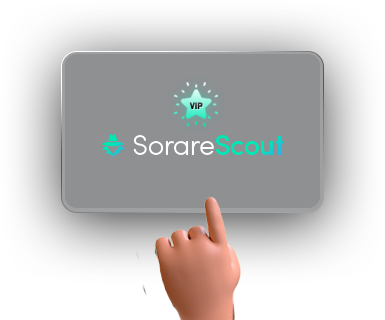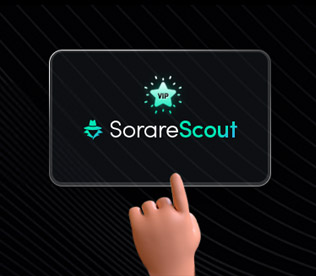 The content on this site is funded by the Sorare Affiliation platform. If you sign-up or refer a friend please consider doing so through our site. As a thank you will reach VIP status.
Read More About VIP Access