Sorare Data is the definitive resource for Sorare users. If you haven't linked it to your Sorare account, you're missing out on some game-changing features.
Sorare Data is the definitive resource for Sorare users. If you haven't linked it to your Sorare account, you're missing out on some game-changing features. It compiles data on pretty much everything that happens in the game. From player auctions and sales, to SO5 tournaments and offers and much, much more. This article aims to help you make the most of some of the more underutilised features of Sorare Data to help you become a better manager.
Play: Leagues and Cups
One of the USPs of Sorare compared to countless other NFT projects is the utility that these digital assets have. While buying cards and HODL is a viable strategy, the biweekly SO5 tournaments give users a reason to log in and compete with their cards. Sorare Data's recently launched leagues and cups feature gives your cards more intrinsic value and further fleshes out the fantasy football element.
Don't fancy yourself beating 4000+ entries in All-Star Division 4? Sorare Data gives you the added opportunity to compete in a league of up to 125* managers of a similar level over the course of 6 head-to-head games or in one of their regional round robin cups. The league game mode adds something extra, competing with an 11-a-side team with subs and rewarding long-term performances.
Four weeks into the debut season of the tournaments, there are over 1000 users in the placement league with little to no score and 25-40% of the bottom two divisions seemingly inactive as well, proving that this is a relatively unknown feature of Sorare Data. There are seasonal promotions and card rewards for the best performers in each league. All at no extra cost! What are you waiting for?
*likely to increase with influx of users (currently 1700+ in a placement league)
SO5: Lineup Builder
Planning ahead can be hard. While Sorare provides a tournaments calendar for the month ahead, only the current and coming gameweek are available to create your lineups. Plan further ahead and get hyped for returning players and leagues with the Lineup Builder from Sorare Data.
The interface is similar to that of Sorare with the additional filters for player status and availability. Avoid picking your hot-headed midfielder, who has picked up one too many yellows or your injury prone striker by designing your lineups on Sorare Data first. The Last 15 scores of your players and the positional averages against upcoming opposition are also visible when selecting. These can be very useful when picking players in a region you may not know very well.
This is a good aid for someone who may not always have the time to analyse upcoming fixtures to put out your best team before the earlier entry deadline of 1pm CET. It is key to have an idea of what cards you want to use in which regions ahead of time. It's important to note that Sorare Data lineups do not transfer onto Sorare. They are simply a template.
SO5: Gameweek Centre
The Gameweek Centre shows exactly how many editions of a player have been entered into each league under the Impact Players tab. Filter by position and region to find out who your competition this week will be.
In a podium spot on Saturday night? The Impact Players tab could save you valuable hours of sleep, eliminating the need to scroll through the matches tab and cross reference it with the entries that are hot on your heels. With the click of a button, you can find out which games and players you need to monitor to avoid disappointment.
This can also be useful for users exploring new leagues to see the breakdown and variety of impact players and clubs.
Will you go with one of the more popular picks or will you search for some hidden gems?
Rankings: Team Rankings
This ranking shows the average positional scores of every team in the game as well as their opponents, over the last 10 games. This is essentially a form guide through the SO5 Lens, saving you more valuable time tab hopping and stat checking.
The example above ranks teams in the MLS based on how highly opposition midfielders scored against them in the final 10 games of the season. The worst performing team by this metric is mid table Montreal with some more interesting entrants such as both LA teams and even Columbus Crew, who won the MLS Playoffs.

How you choose to interpret this data is up to you. Was it a bad run of form or is there an underlying weakness in a certain position? Using multiple sources for research is key to succeeding on Sorare. Although the Team Rankings feature can be a great starting point, especially when competing in new regions and ones which may not have every club licensed. Sorare Data gathers statistics even on unlicensed clubs in leagues such as the Turkish Superlig and CSL.
Manager & SO5 Stats:
In the top right of the Sorare Data site, you can view your manager profile. I'm sure many of you have overlooked this button, assuming it to be just a shortcut to account preferences. However, what you will find offers much more insight into your gallery and saves you bundles of time.
Keeping track of what you have spent and earned on Sorare can be difficult and time consuming due to daily price changes and the lack of an official transactions ledger on the Sorare site. The Ethereum blockchain is in itself a general ledger with every transaction recorded. Pretty much any piece of information you could want can all be viewed in the Manager Stats and SO5 Stats section.
Save yourself hours scrolling through your direct offers and trying to remember which card you won when. Sorare Data presents this all neatly under concise headings and even gives you an accurate gallery valuation using Roster Prices.
The pièce de résistance has to be the newly added individual SO5 rewards section on every card page. Check your cards' SO5 history and see who has contributed the most to your collection with rewards proportioned to their points contribution. This really helps to hit home the potential ROI on offer through competing in SO5 as well as form a bond with your cards.
See below, Hans Vanaken's second ever minted card, has earned almost 1.5 ETH worth of prizes (in today's value) in just over 12 months.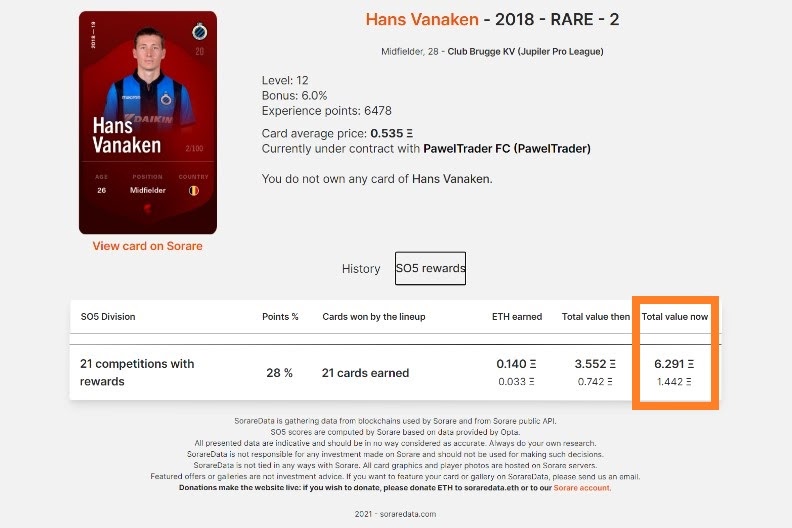 Additional Features:
Cards: Card Supply
Card Supply shows you how many of each player's cards have been minted. Discover the rarest cards in the game and those who have the least auctions left this season. This can be helpful in understanding player prices and deciding whether to wait for an auction or visit the secondary market. Appreciating the role of supply and demand is key in learning the ropes on Sorare.
Charts:
One of the great things about Sorare is their transparency. The work of Sorare Data adds to this greatly. This neat little page allows you to track the growth of Sorare as a platform. See how many cards have been listed, how many rookies have signed up and how many are expanding their galleries. This is a dream for statistics nerds like me.
The graph below highlights the growth of Sorare in 2021 as the record for the number of entrants in the Global All-Star Division 4 are being broken weekly since GW 136.
Your SO5 Results:
Checking your performance in previous gameweeks on the Sorare site can be tedious and downright painful at times once you go further than two weeks back. Gameweeks seem to repeat and leagues have to be opened up individually.
With Sorare Data, you can easily flick between gameweeks with the dropdown. Relive your best weeks or see where you fell short. The SO5 Results page tells you what you earned as well as how close you were to a reward that week. A small thing, but a nice tool to have.
Conclusion:
Sorare Data can be an extremely useful resource to users new & old. However, the sheer amount of information on the site can be overwhelming and it can be hard to know where to start. Hopefully this article has brought some of the lesser known tools to your attention and can help you reach the next level on Sorare.
Special Sign-Up Offer
New Player Deal - Sign Up to Sorare now through us & Get a Free Card & VIP Access after 5 cards bought on auction.
Sign Up To Sorare Now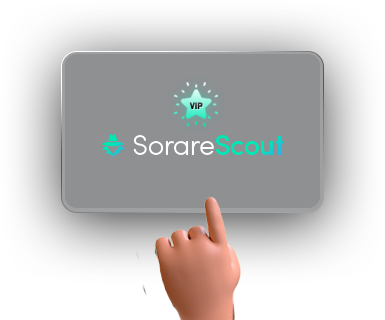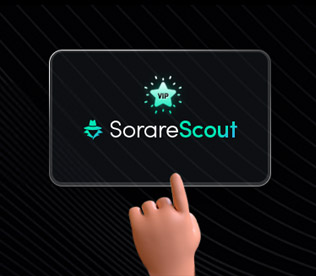 The content on this site is funded by the Sorare Affiliation platform. If you sign-up or refer a friend please consider doing so through our site. As a thank you will reach VIP status.
Read More About VIP Access