Sorare Premier League | Beginners Guide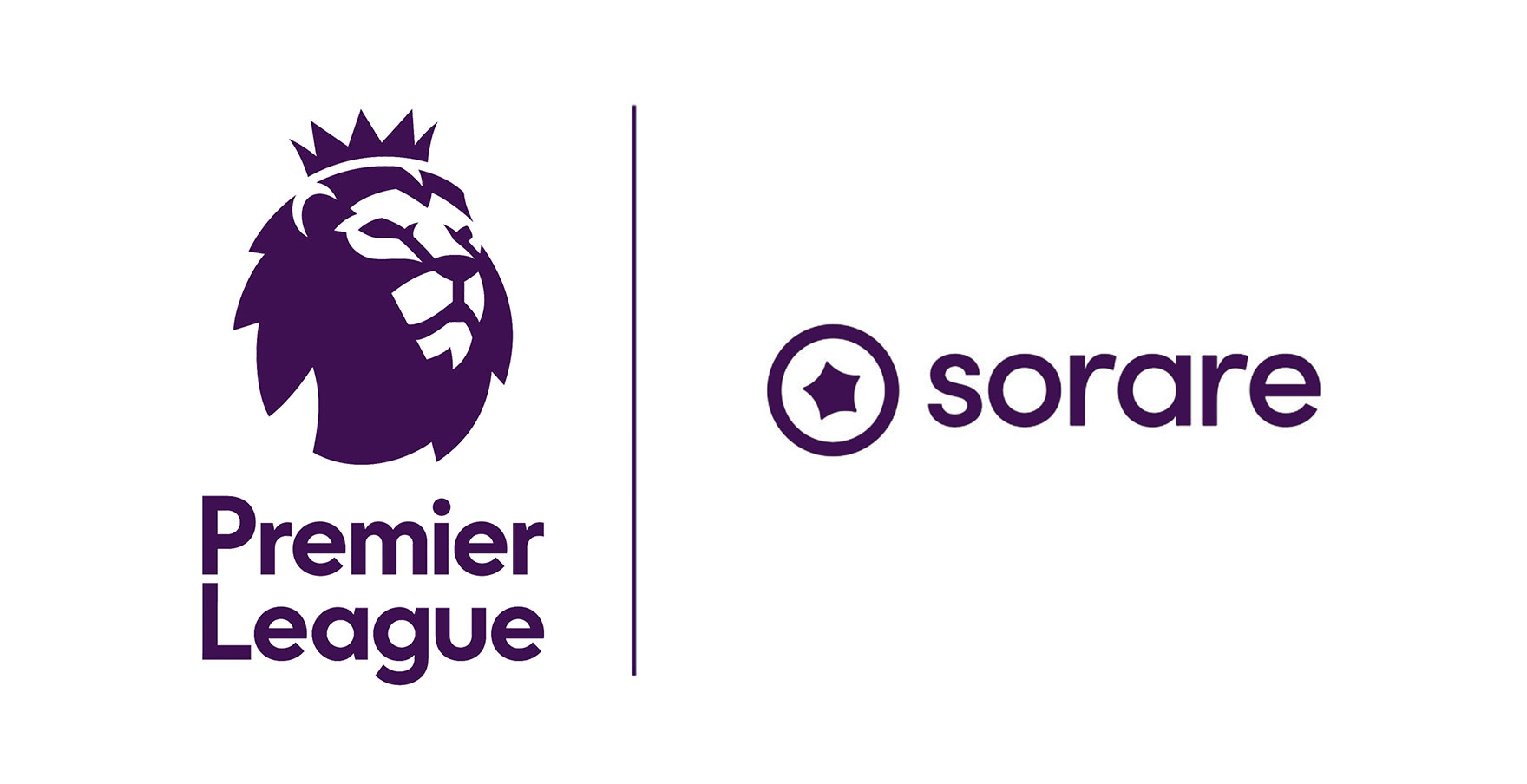 This guide will walk you through everything you need to know to get started on Sorare.
The Premier League has finally landed on Sorare. If you're new to Sorare this guide is going to provide you with a head start over the competition.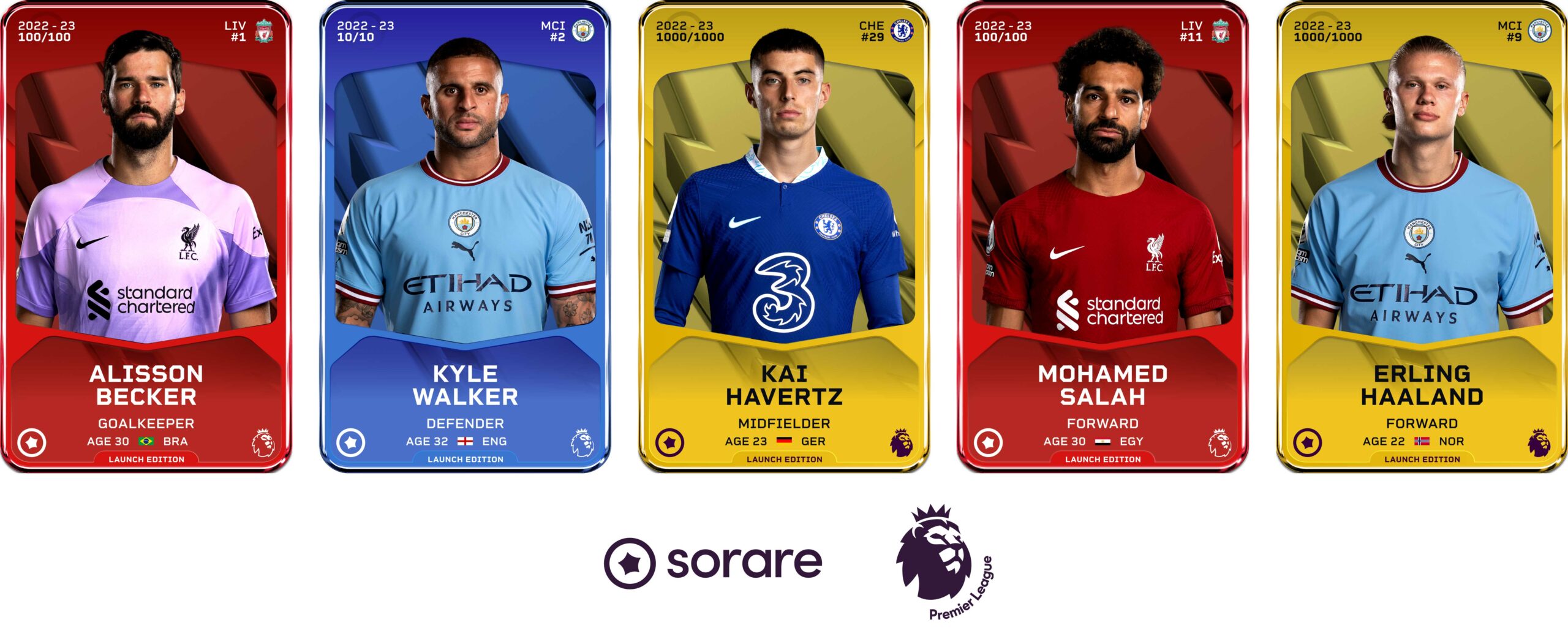 Sorare in a nutshell
In the simplest terms, Sorare is a platform where digital sports cards can be purchased, sold, and traded.
As you collect cards, you compete in a free play a fantasy game in which the results are determined by the player's real-world performances.
Tournaments are available for all levels of experience within the game, and they are also divided into regions, so if your expertise is in Europe, you can really flex your knowledge of the beautiful game.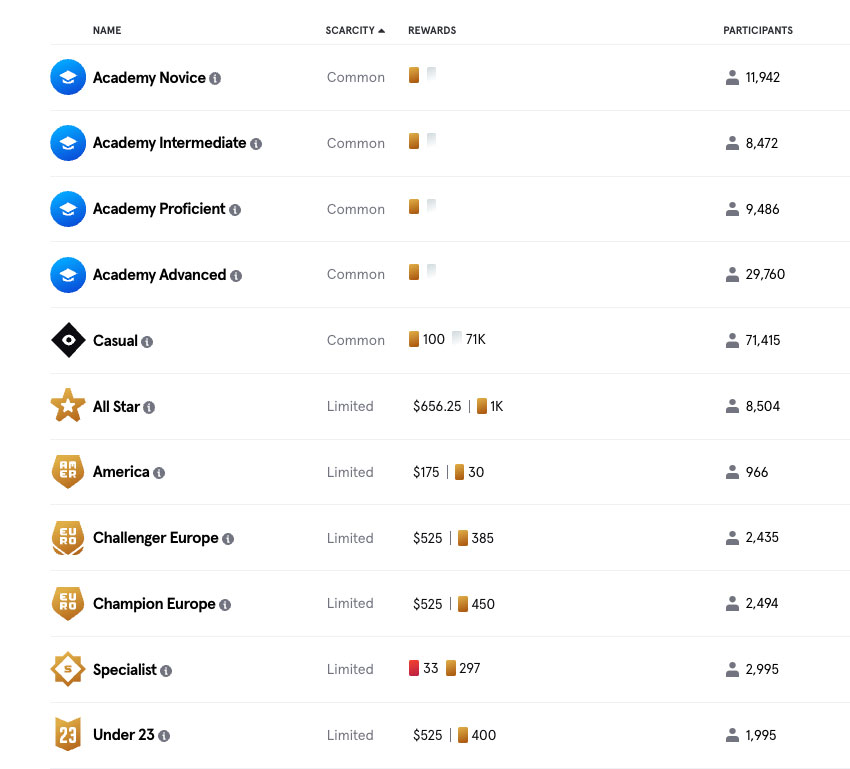 A host of tournaments are available to choose from, and you can enter as many as you like,
A prize pool is allocated for each tournament, usually rewarding the top 3 managers with cash and then cards for the remaining managers
Your winning cards can be sold, traded, or simply held to strengthen your lineups in the future
It's that simple….
---
Get started in a matter of minutes with 5 easy to follow steps
Sign up to get your free cards
Analyze the cards you have and determine their best fixtures
Enter a five man lineup

1

Keeper

1

Defender

1

Midfielder

1

Forward

1

More outfield player
Claim your prizes
Build your collection move up the ranks
This is basically all you need to get started on this game. It's free play and you can be up and running straight away.
Sounds good but tell me more……
Sorare Rewards
The rewards vary from week to week depending on many factors, including the amount of teams playing. You can find out what's on offer by checking out the prize pool section of each contest.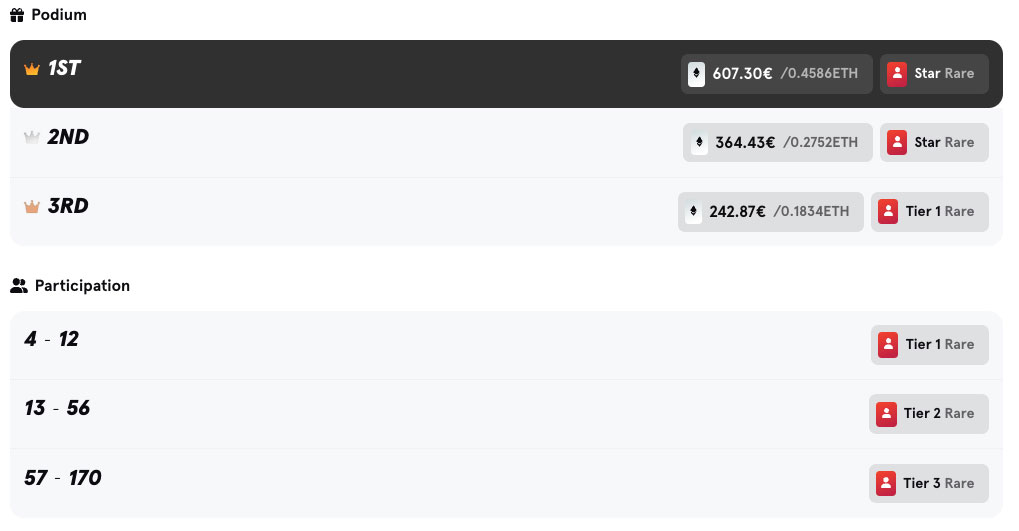 Threshold rewards
In this competition, the threshold rewards remain the same from week to week. No matter where you place, you'll get paid once you exceed a certain number of points.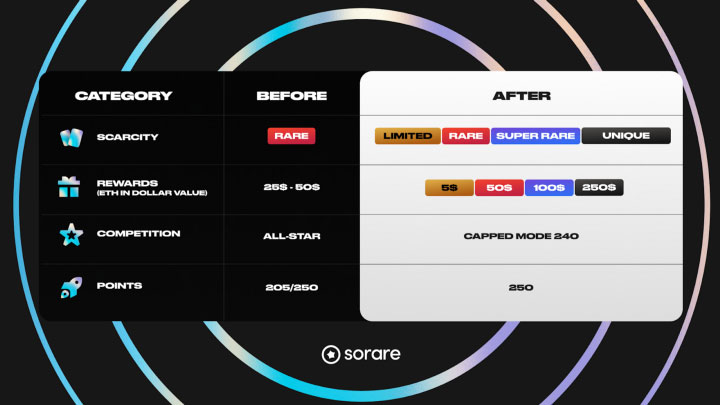 Real world rewards
Other prizes range from football memorabilia, Jerseys, tickets to unique experiences such as meeting iconic players like Zinedine Zidane (world cup prize)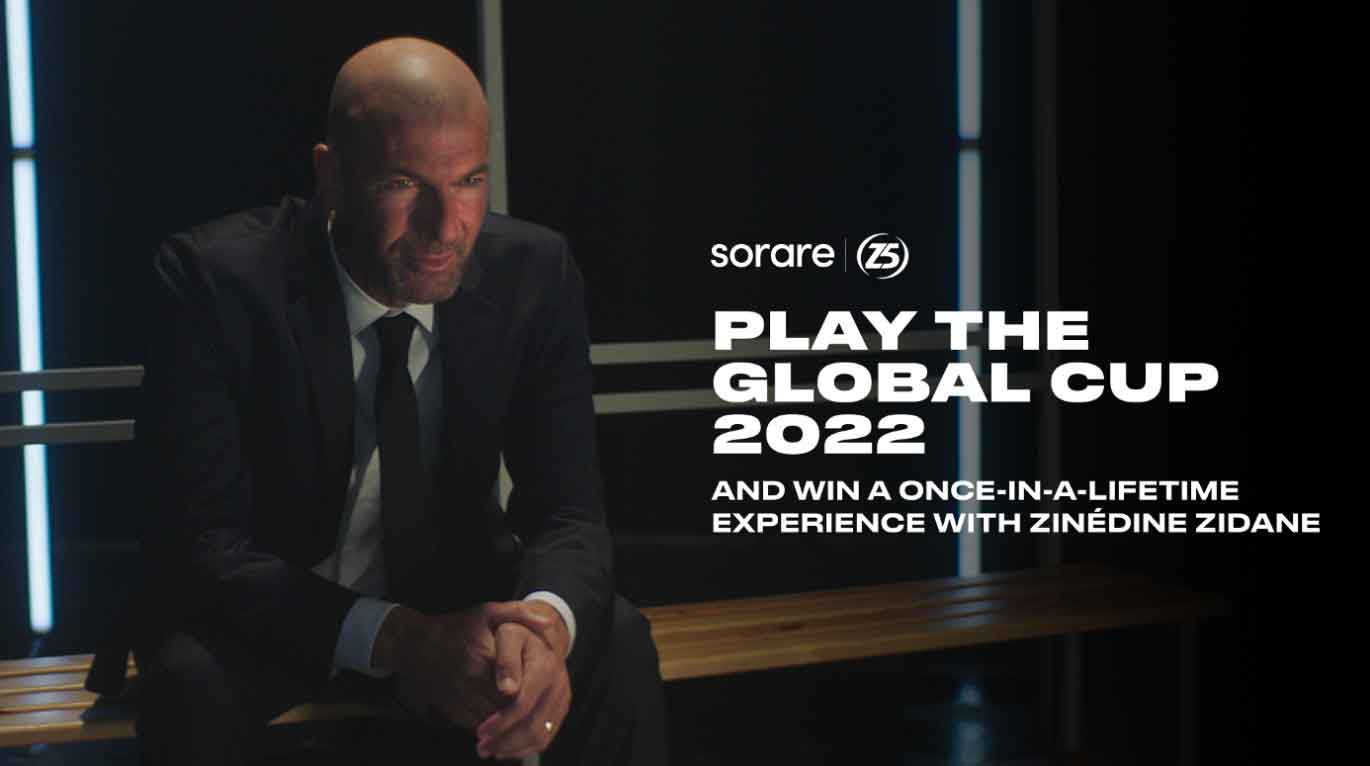 ---
Different ways to play
In the previous section, we discussed the game play aspect of Sorare, but there are many ways of engaging with the platform in this section.
Scouting
Due to the limited edition and unique nature of the cards. Cards are truly yours to keep and can be used from season to season; they never expire so you can potentially scout wonder kids that have years of utility.
Tip: As the stars you scout rise we often see there market price follow, if you have a keen eye for talent you can pick up an extra one to sell or trade
Trading
Quite a few Sorare managers enjoy the art of the deal, especially following transfer news, injury news, and other news. They buy and sell to make a profit or to strengthen their teams. There are well known managers that prioritise this over the actual fantasy game.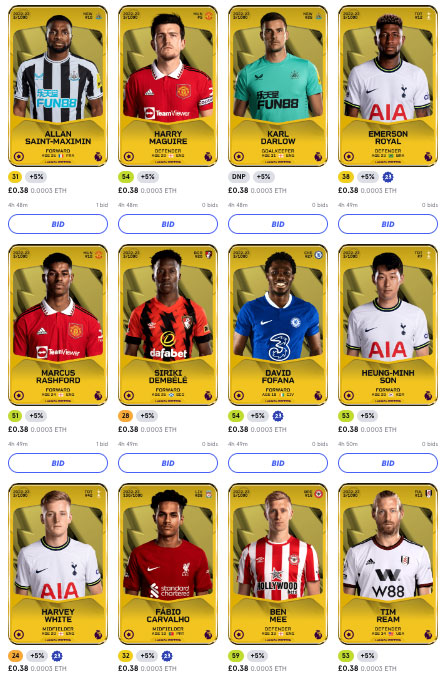 Collecting
There are the managers amongst us that just love to collect cards. i mean who wouldn't want to own a full set of cards from their favourite team from a particular year. Sorare have created a section on the site where you can showcase your shiny collection to other managers who can view them.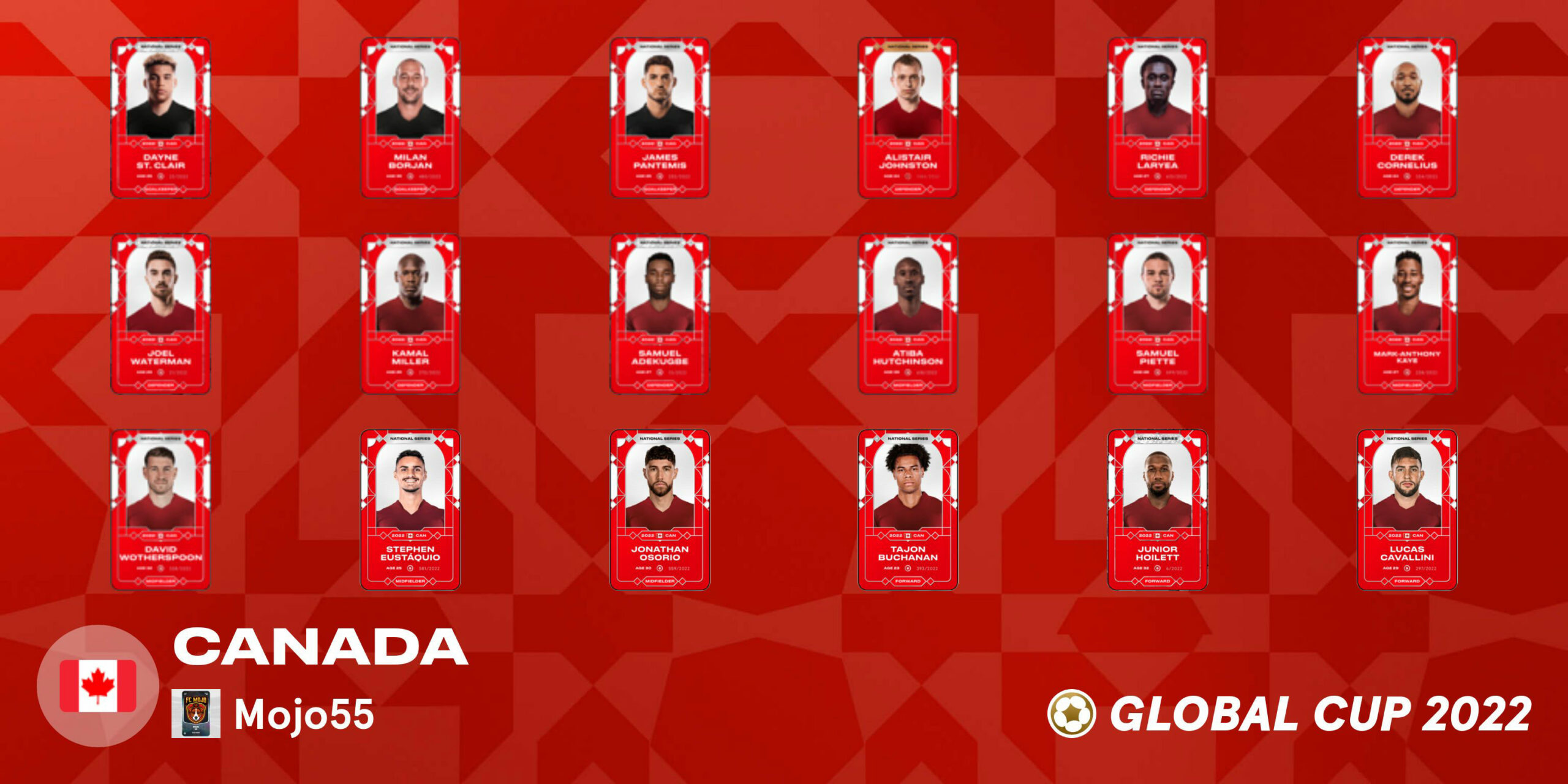 ---
In terms of the Sorare platform, this is just the tip of the iceberg. This is truly game changing fantasy football,  we hope you have gained an insight into it.
If you want to start playing straight away with your free Sorare cards use this link, you will earn a free card when you buy 5 at auction, and you'll support us at SorareScout as well, thanks in advance!
Special Sign-Up Offer
New Player Deal - Sign Up to Sorare now through us & Get a Free Card & VIP Access after 5 cards bought on auction.
Sign Up To Sorare Now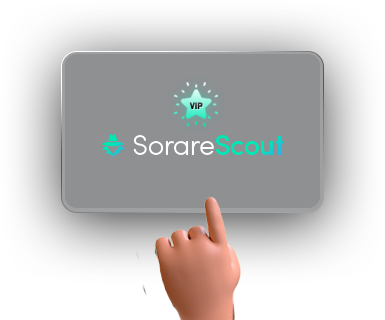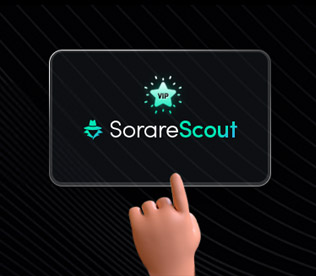 The content on this site is funded by the Sorare Affiliation platform. If you sign-up or refer a friend please consider doing so through our site. As a thank you will reach VIP status.
Read More About VIP Access