Sorare Global Cup Final Draft | Picked by the Players
Posted 17th November 2022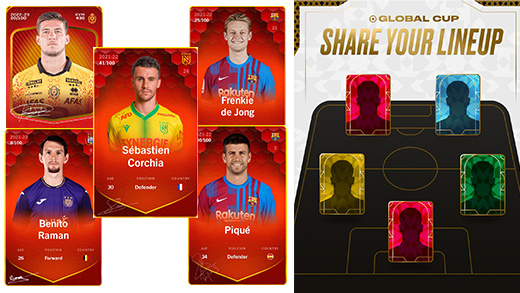 If you, like me, have redrafted your Sorare global cup team a thousand times, prepare yourself for another redrafting.
Have you been through every scenario and listened to every opinion? Have you made an educated decision on the 8 players who are the most likely to help you succeed? STOP!!
Have you considered the professional players who play Sorare?
The following are 5 professional footballers have made their global cup drafts, and you can see what they think will make the best Global cup team.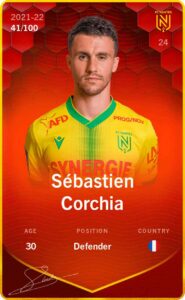 The 32-year-old defender plays for FC Nantes and has been playing Sorare since 23/09/2021. He has collected 58 cards and won 24 rewards. What do you make of his Global cup Draft?

 Take a look at Sebastien's other Sorare selections.
---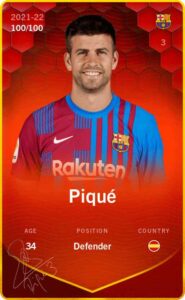 Recently retired Barcelona star Gerard Piqué started his Sorare career on 29/09/2020 as one of Sorare's Early Adopters. Gerard has 236 cards, 35 rewards and one first place, and he is one of Sorare's strategic advisors.
Does his draft have what it takes to make the number 1 spot?


Be sure to take a peek at Piqué's 236 cards.
---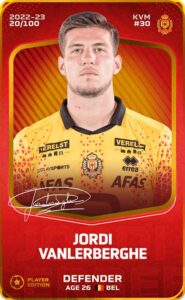 Currently playing for YR KV Mechelen and managing his Sorare team "JOR" since 04/05/2021, he has 48 Sorare cards including his own Unique. I find his 47 rewards and 1 win quite impressive considering how many cards he owns, but how do you feel about his global cup draft?


Check out more of Jordi's Sorare picks.
---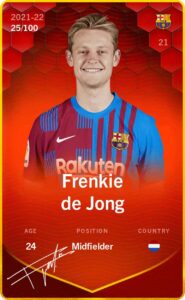 The Dutch professional footballer Frenkie de Jong plays as a midfielder for La Liga club Barcelona and the Netherlands national team, but his most prized possession could be his Sorare card collection. (it's doubtful but it technically could)
He holds 88 Top quality cards that have seen him claim 54 rewards since he started on 01/11/2021. With such extensive experience under his belt, what are your thoughts on his Global Cup Draft?


There's nothing like self-confidence. I'd pick myself if I thought it would better my Sorare chances.
---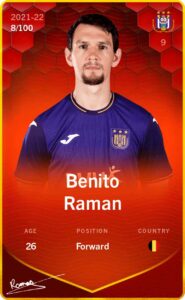 Currently playing for Anderlecht, the 28-year-old forward manages his Sorare team BenitoR9 FC, founded on 11/11/2021. He holds 71 Cards and has managed to bag 21 Rewards in his first year. While he has proven his management skills on the club level, what do you think about his Global Cup draft?


---
Five professional players have been selecting their Sorare global cup draft. It is important to remember that these are subject to change, but we have provided links to the latest updates below. 
Latest draft updates :
Check out our Full Player Manager Resource list to see what other professionals are buying for their Fantasy football teams.
---
Think you can draft a better team? Enter the Sorare Global Cup for free. and win a once-in-a-lifetime Zinedine Zidane experience.
Special Sign-Up Offer
New Player Deal - Sign Up to Sorare now through us & Get a Free Card & VIP Access after 5 cards bought on auction.
Sign Up To Sorare Now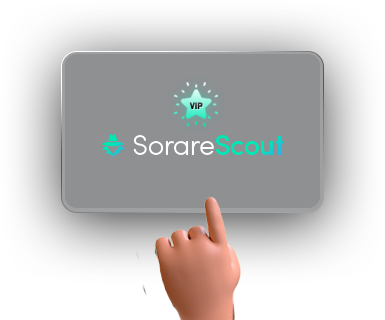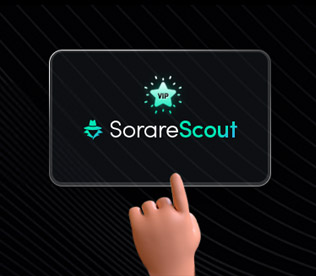 The content on this site is funded by the Sorare Affiliation platform. If you sign-up or refer a friend please consider doing so through our site. As a thank you will reach VIP status.
Read More About VIP Access