La Liga on Sorare - Best Players
Posted 23rd November 2022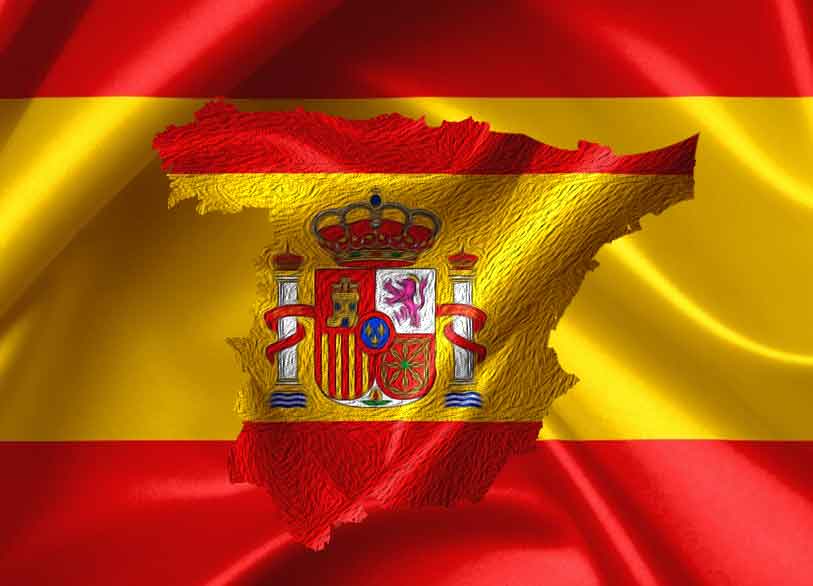 The La Liga offers a large number of talented players capable of boosting any Sorare team. Our League insights article shows you the best and worst players from the Spanish top flight.
LA LIGA – SPANISH LEAGUE
Spain's domestic league is considered to be one of the most-watched and competitive out there. We usually find that the end of the season is one of the best times to pick up cards at a low price since people do not want to hold cards with no utility during the offseason. Using this guide, you will gain a clear picture of who are the best players in La Liga and how the league works, giving you a head start for the upcoming 2022/23 season.
Current Champions: Real Madrid 
Starts: Aug 12, 2022 
Ends:  June 04, 2023
So5 league: Champion Europe
Number of teams: 20
Number of teams on Sorare: 20
Relegated: Granada,Levante,Alavés
Promoted: Almería,Valladolid,Girona
Games played by each team
La Liga consists of 20 teams. Each team plays against the other twice a season, once at home and once away making it 38 matches in a season. 
What is the format of the league?
La Liga follows a similar format to other top-flight divisions. There are no knockout stages in this league, but a table-like structure where the top 4 teams qualify for UEFA Champions League. The 5th-placed team plays in the UEFA Europa League group stages, while the 6th-placed team plays in the UEFA Conference League. In the meantime, the teams that finish in La Liga's last three positions are relegated to the 2nd division. 
Top Goal Scorers
When it comes to football, it's fair to say that the most important factor is obtaining goals, so holding players who score goals in your Sorare squad makes perfect sense. La Liga has no shortage of such goal monsters, here are the top 5 in the 2021/2022 season.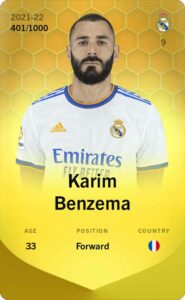 Top Assists
Without the individuals that give them the ball, how do the goalscorers get their goals? The likelihood is that they will not, which is why assists are as important as the previously mentioned net finders. La Liga has an abundance of playmakers, so let's take a look at the top five from the 2020/2021 season.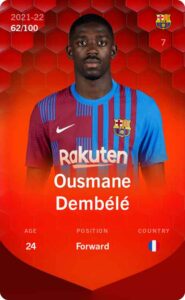 Top keeping
The goalkeeper is the backbone of every team, the last line of defence, and the difference between victory and defeat. The safer the pair of hands you have between the sticks the more likely that team is to win. Take a look at some of the best goalkeeping statistics in La Liga 21/22 season.
Per-game saves
Clean sheets
Keeping a clean sheet on Sorare can make a big difference to your team's scoring. The goalkeeper gets a decisive score (60 points min) which also boosts any defenders you have playing by 10 points. We look at the solid wall keepers last year, for example.
Discipline 
Although football and cards go hand in hand, they can have an adverse effect on a player's Sorare scores. Let's look at some of La Liga's bad guys so that we can avoid them decimating our scores.
Yellow Cards:
Omar Alderete – Valencia: 15 Yellows

Damian Suarez – Getafe: 13 Yellows 

Mauro Arambarri – Getafe: 13 Yellows 

Oscar Trejo – Rayo Vallecano: 13 Yellows

Sergio Busquets –Barcelona: 12 Yellows
Red Cards:
Raul De Tomas – Espanyol: 2 Reds

Jules Kounde – Sevilla: 2 Reds

Inigo Martinez – Athletic Club: 2 Reds 

Jorge Cuenca – Getafe 2 Reds 

Hugo Guillamon – Valencia: 2 Reds 

Jose Gaya – 2 Reds 

Geoffrey Kondogbia – 2 Reds

Hugo Mallo – 2 Reds

Franco Russo – 2 Reds

Mikel Vesga – 2 Reds

Roberto Soldado – 2 Reds
Leaving La Liga 22/23
🇪🇸FC Barcelona >>> Philippe Coutinho >>> 🏴󠁧󠁢󠁥󠁮󠁧󠁿 Aston Villa (confirmed) 
🇪🇸Atlético de Madrid >>> Héctor Herrera >>> 🇺🇸 Houston (confirmed)
Joining La Liga 22/23
🇪🇸Madrid <<< Reinildo Mandava  <<< 🇫🇷 LOSC Lille (confirmed) 
🇪🇸Mallorca <<< Pablo Maffeo  <<< 🇩🇪 VfB Stuttgart (confirmed)
La Liga links
Official La Liga
Current standings
2021/22 Results
Calendar
Predicted lineups
Injury reports
---
Ready for your next Sorare challenge? Checkout our Sorare NBA site and learn how to master the world of fantasy basketball with our guides, scout reports and tips and tricks.
Special Sign-Up Offer
New Player Deal - Sign Up to Sorare now through us & Get a Free Card & VIP Access after 5 cards bought on auction.
Sign Up To Sorare Now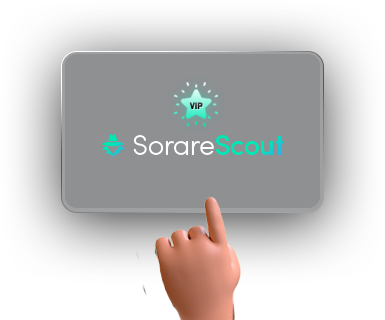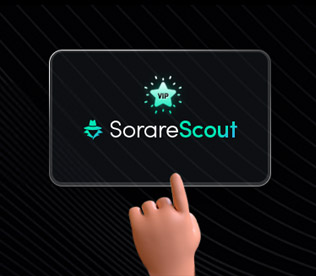 The content on this site is funded by the Sorare Affiliation platform. If you sign-up or refer a friend please consider doing so through our site. As a thank you will reach VIP status.
Read More About VIP Access